Fresno Grizzlies will have new Major League affiliate for 2019 season
Four-year relationship with Houston Astros has concluded upon end of 2018 postseason run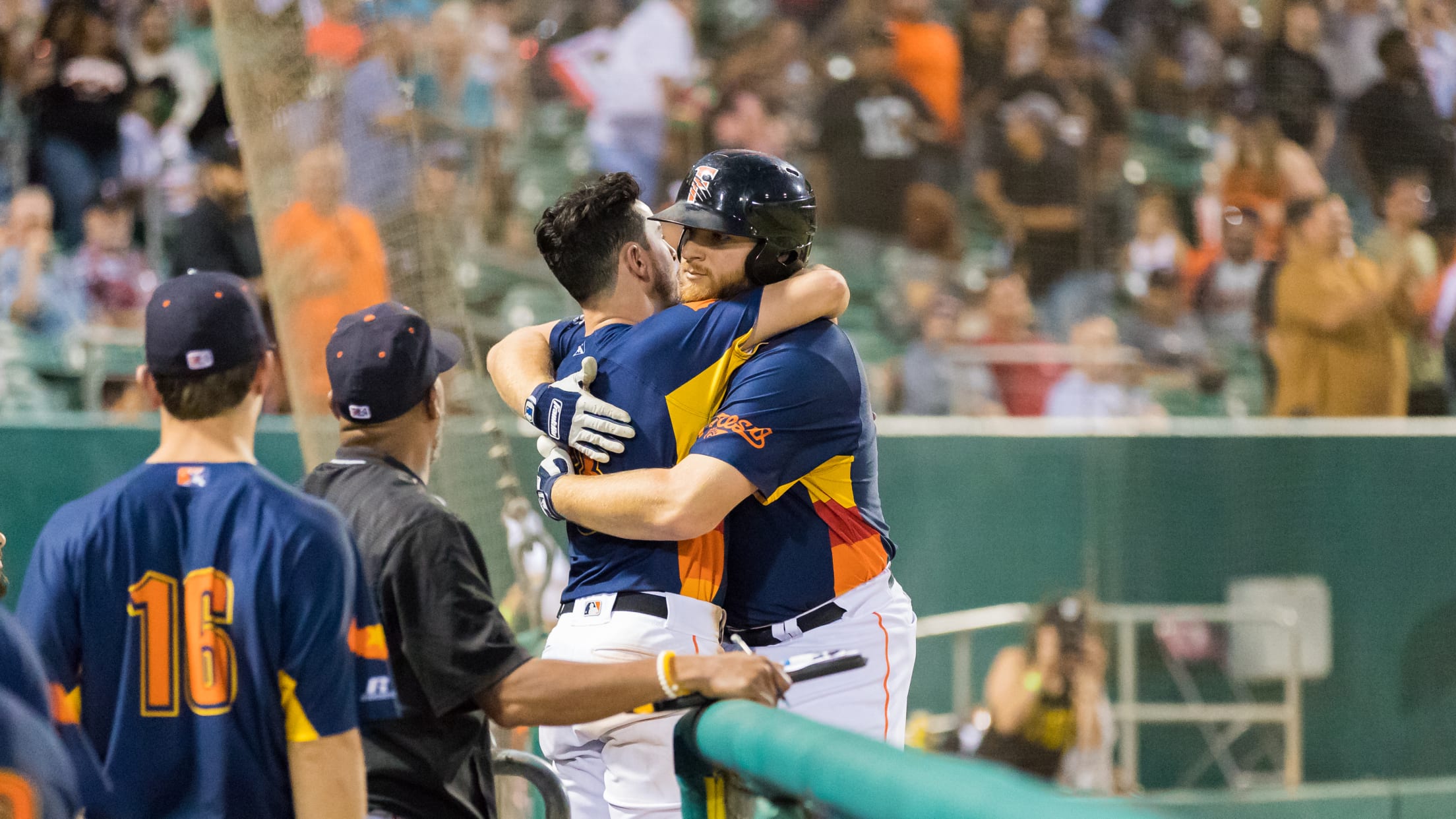 FRESNO, Calif. - The Fresno Grizzlies and Houston Astros have each filed notice with their respective league office, to explore a new Triple-A affiliation beginning with the 2019 baseball season. The Grizzlies, of the Pacific Coast League, who have served as Houston's Triple-A affiliate since 2015, are now in search
FRESNO, Calif. - The Fresno Grizzlies and Houston Astros have each filed notice with their respective league office, to explore a new Triple-A affiliation beginning with the 2019 baseball season. The Grizzlies, of the Pacific Coast League, who have served as Houston's Triple-A affiliate since 2015, are now in search of a new Major League relationship.
A Player Development Contract (PDC) between a Major League Baseball club and a minor league affiliate may be signed in two-year or four-year increments. With several of those Triple-A deals expiring this offseason, it is not yet clear what Fresno's next MLB affiliation will be. Major League and minor league clubs are permitted to begin negotiating such matters at the conclusion of the minor league playoffs. Fresno's new affiliate is likely to be settled before the 30th of September.
"Affiliation shifts are more the rule than the exception, it's often inevitable. As MLB organizations evaluate their minor league operations over the length of any PDC, often their needs for Triple-A change," said Fresno Grizzlies president Derek Franks.
"After a previous long-standing affiliation, it was truly a thrill to be welcomed into the 'Astros family' as Houston called it in 2015," Franks continued. "We respect their decision, and understood when we first signed with them it was likely the relationship would last only four seasons. We are indebted to the Astros for the great quality of teams we've had the last four years. We look forward to similar success with our next MLB affiliate, and can't wait to begin that new chapter of baseball in Fresno."

The Grizzlies' current run of four consecutive winning seasons is a franchise record, thanks to the Houston Astros. That period has included two division titles and postseason appearances (2015 and 2018), with Fresno's first-ever PCL Championship and Triple-A National Championship in 2015. In 2018, the team advanced to the PCL Championship Series for the second time in franchise history. When the Astros captured the 2017 World Series title, it marked the fourth time in eight seasons a World Series winner enjoyed Fresno as its Triple-A affiliate.
"We appreciate the excellent partnership we have had with the Fresno Grizzlies for the past four seasons," said Reid Ryan, President, Business Operations for the Astros. "We sincerely thank everyone in the organization and the community of Fresno for their unwavering support for the Houston Astros - they were key partners through our rebuild and World Series Championship season. We look forward to the next chapter and will announce our next MLB affiliate prior to the end of the month."
Fresno's Triple-A franchise began play in 1998, and was affiliated with the San Francisco Giants from that season through 2014. The Grizzlies' next MLB affiliate will be their third. Of the 15 other cities that currently comprise the PCL, nine have had multiple Major League affiliates during Fresno's time in the league. Five cities (Albuquerque, Las Vegas, Nashville, New Orleans and Oklahoma City) have had three or more Major League affiliates dating to 1998.