Grizzlies and Storm postponed Thursday night
The clubs will play a doubleheader Sunday afternoon starting at noon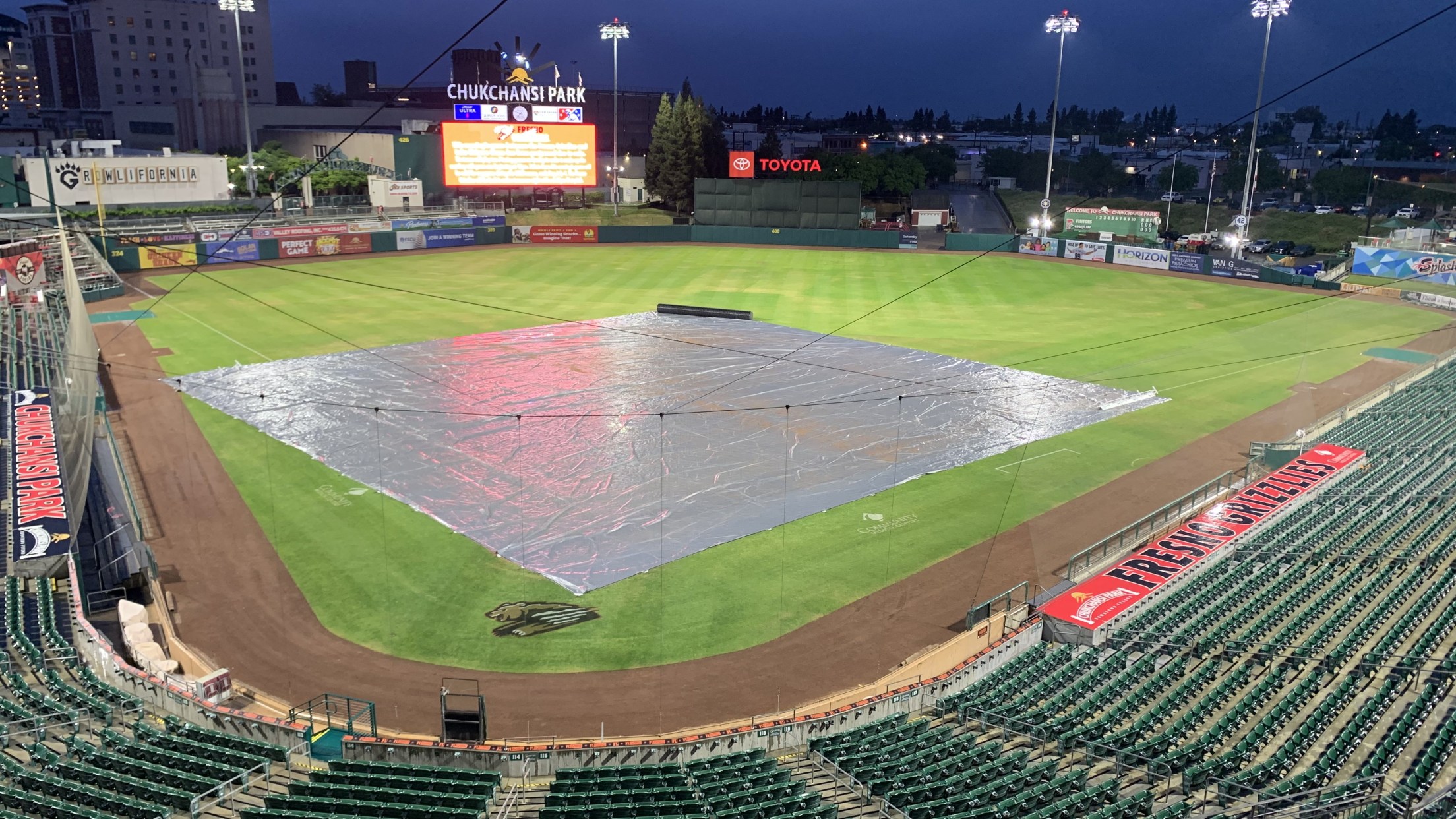 Fresno, CA (Thursday, April 21) – This evening's game between the Fresno Grizzlies and Lake Elsinore Storm has been postponed due to rain. The game will be made up Sunday as part of a doubleheader, beginning at 12 p.m. at Chukchansi Park. The clubs will play two seven-inning games to
Fresno, CA (Thursday, April 21) – This evening's game between the Fresno Grizzlies and Lake Elsinore Storm has been postponed due to rain. The game will be made up Sunday as part of a doubleheader, beginning at 12 p.m. at Chukchansi Park. The clubs will play two seven-inning games to finish the series.
Fans holding tickets to Thursday's game are able to exchange them for any future Grizzlies home game this season, based on availability, with the exception of July 4.
On Deck:
Friday, April 22 vs. Lake Elsinore Storm, Lake Elsinore RHP Jairo Iriarte (1-0, 0.00) vs. Fresno LHP Evan Shawver (1-0, 0.00), 6:50 pm PT
ON THAT FRES-NOTE:
How rare is rain in Fresno during baseball season? Thursday was the first Fresno Grizzlies home game impacted by rain since 2019. The Grizzlies did not have a single rain postponement, or even a delay at Chukchansi Park in 2021.