Grizzlies bolster front office staff for upcoming season
MiLB team hires two while promoting six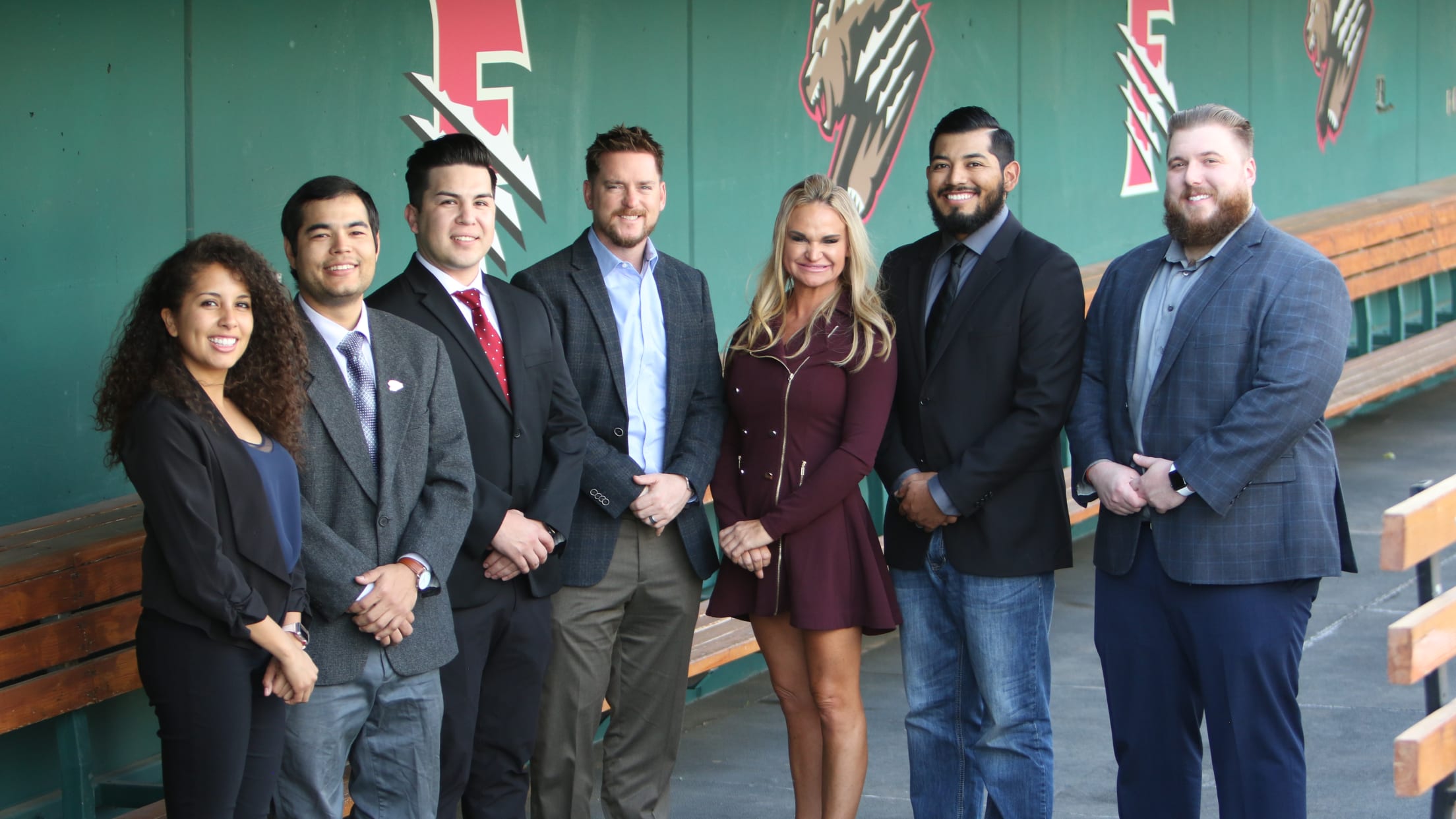 (Martha L Garito)
FRESNO, Calif. - The Fresno Grizzlies are proud to announce the addition of two new employees, while internally promoting six more to their front office in preparation for the 2020 season."We are so happy with the newcomers and internal promotions," said Derek Franks, Grizzlies President. "This group not only works
FRESNO, Calif. - The Fresno Grizzlies are proud to announce the addition of two new employees, while internally promoting six more to their front office in preparation for the 2020 season.
"We are so happy with the newcomers and internal promotions," said Derek Franks, Grizzlies President. "This group not only works well together but also brings a great philosophy into providing the best experience for fans of all ages here at Chukchansi Park. We're excited about, for the fifth time in the past ten years, being the Triple-A affiliate of World Series Champions."
Andrew Milios promoted to Assistant General Manager
Andrew Milios, previously the Vice President of Ticket Sales was promoted to Assistant General Manager. Milios has been with the Grizzlies since 2008 after graduating from Cal State - Monterey Bay with his BA in communications. His proven record for rallying individuals and teams to meet goals will continue into his new role.
Jason Hannold promoted to Vice President, Sales
Jason Hannold will take on new responsibilities in his 10th baseball season and eighth with the Grizzlies. Hannold has been promoted to the Vice President of Sales, overseeing corporate partners and ticketing sales. A Harrisburg, Pennsylvania native and product of Slippery Rock University, Hannold will continue to build up both departments.
Steven Andrade-Torres promoted to Director, Gameday Operations
The new Director of Gameday Operations is Steven Andrade-Torres. In his new role, Andrade-Torres will oversee 150 seasonal employees while being the main on-site supervisor for all events. A graduate of Fresno State, Andrade-Torres started in 2012 and has worked in various roles around the stadium.
Brandon Aurecchione promoted to Director, Ticket Sales
Brandon Aurecchione has been promoted from Inside Sales Manager to the Director of Ticket Sales. Aurecchione will be in charge of the largest full-time department at the Grizzlies while helping with getting people inside Chukchansi Park. A graduate of Fresno State, he will continue to treat his clients as if they were his only customers.
Eric Moreno promoted to Manager, Ticket Office
In his 11th season with the Grizzlies, Eric Moreno has been promoted to Ticket Office Manager. A Fresno State product, Moreno will be a familiar face to patrons who have ticketing needs. In his days away from the box office, Moreno enjoys golfing or catching up with friends from school.
Jazzmine Young promoted to Manager, Corporate Partnerships
Washington State alum Jazzmine Young has been promoted to Corporate Partnership Manager. Young will be responsible for activation of sponsorship entitlements including instillation of signage and coordinating digital marketing. She has been involved with the sports industry since 2014 with time spent in Nebraska and Arizona.
Stephanie Bottorff hired as Group Account Manager
Stephanie Bottorff has been hired as a Groups Account Manager. Bottorff brings an aggressive and enthusiastic personality to the sales team. After time in dental and produce sales, she will bring her knowledge to the Grizzlies. Bottorff has a degree in business management.
Johnny Bravo hired as Corporate Partnerships Coordinator
Finally, Fresno native Johnny Bravo has been hired as the Corporate Partnerships Coordinator. In his new role, Bravo will ensure effective communication with all clients and execution of agreement for the activation team. He received his BA from Fresno State in the fall of 2018.
The Fresno Grizzlies open up the 2020 season against the Reno Aces on April 14th.
Photo available for download at https://we.tl/t-z9oD4CyQcq. Pictured L-R: Jazzmine Young, Eric Moreno, Johnny Bravo, Jason Hannold, Stephanie Bottorff, Steven Andrade-Torres, Brandon Aurecchione. Not pictured: Andrew Milios.
#Growlifornia
ABOUT THE FRESNO GRIZZLIES
The Fresno Grizzlies, Triple-A affiliate of the 2019 World Series Champion Washington Nationals, are a member of the 16-team Pacific Coast League (PCL) and one of 30 clubs in the world playing the highest level of Minor League Baseball. The team plays at Chukchansi Park in Downtown Fresno, which is also a year-round community venue, hosting a myriad of other special events beyond Grizzlies' games, such as concerts, festivals, high school baseball and over 100 non-profit community events every year. The Grizzlies enter the 2020 season - their 23rd in Fresno - on the momentum of the fifth championship in 10 years by their big league affiliate. The team celebrated their own PCL title in 2015.