Weatherly, Grizzlies breeze to 11th straight win over Rawhide 
Sam Weatherly strikes out 11 to earn first professional win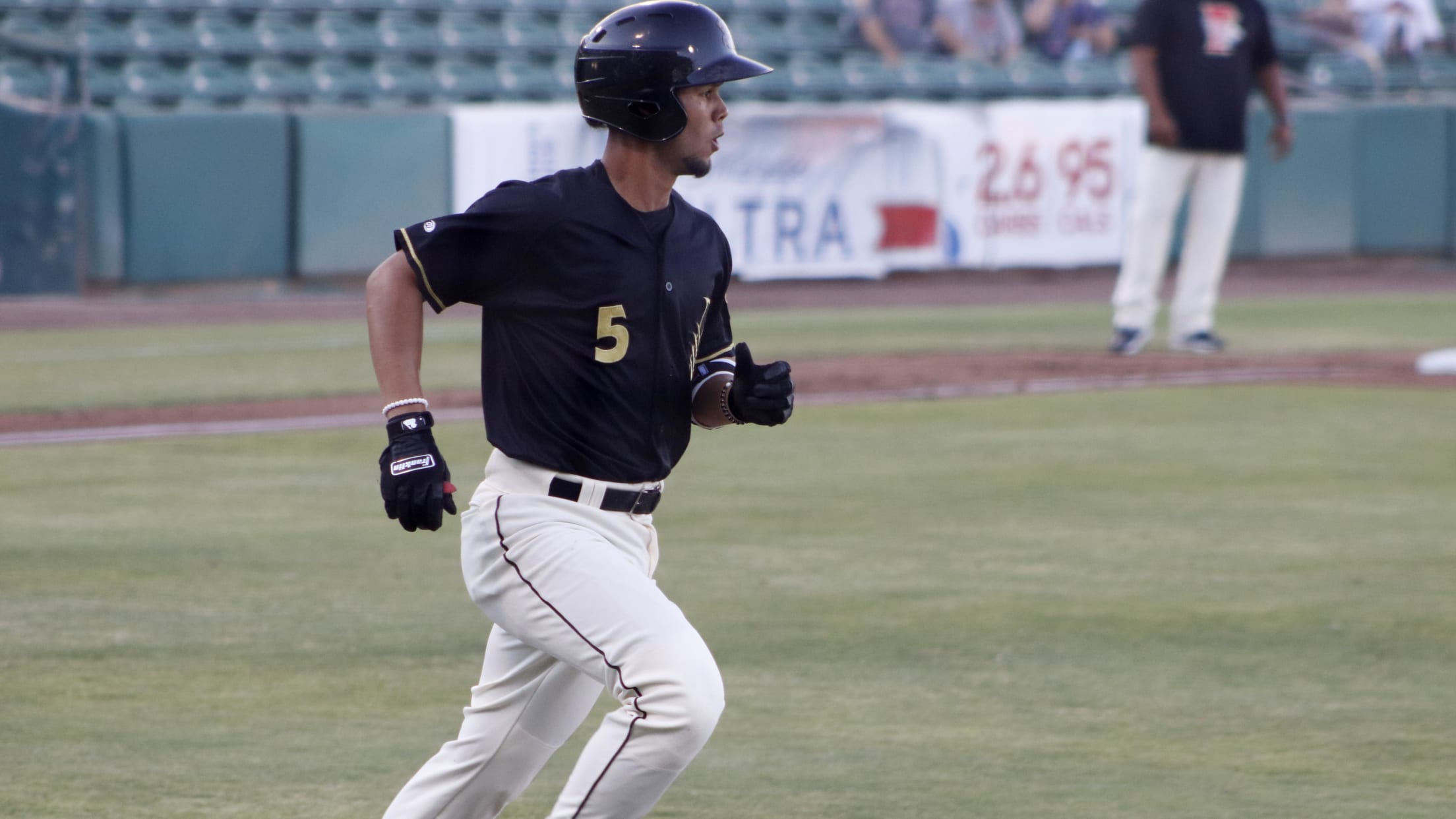 Fresno, CA (Saturday, June 5) – The Fresno Grizzlies (19-10) secured a 5-3 victory against the Visalia Rawhide (6-23) Saturday evening from Chukchansi Park. The Grizzlies improved to 11-0 against their Highway 99 rivals and now look for their second series sweep tomorrow afternoon. Sam Weatherly was terrific on the
Fresno, CA (Saturday, June 5) – The Fresno Grizzlies (19-10) secured a 5-3 victory against the Visalia Rawhide (6-23) Saturday evening from Chukchansi Park. The Grizzlies improved to 11-0 against their Highway 99 rivals and now look for their second series sweep tomorrow afternoon.
Sam Weatherly was terrific on the bump for Fresno. The lefty earned his first professional win after striking out a career-high 11 batters over five and one-third innings (ties career-best). Weatherly allowed his first hit in the fifth inning on an infield chopper and then a double in the sixth before being replaced. Anderson Pilar (hold), Tony Locey (hold) and Stephen Jones (save) wrapped up the contest for Weatherly.
Ezequiel Tovar and Daniel Montano each clubbed home runs for the Fresno offense. Tovar smashed a three-run bomb in the first inning to the grassy berm in left-center while Montano mashed his in the fourth, a solo rocket to right. Grant Lavigne extended his team-high hit streak to seven games with a late triple.
For the Rawhide, starter Rigoberto Borbolla (0-1) suffered the decision after four frames while Marcos Tineo added four innings of relief. Ronny Simon headlined the Visalia order with a double and run. The clubs conclude the matchup on Sunday at 1:05 pm from Downtown Fresno.
Top Performers: Fresno Grizzlies (Colorado Rockies)
• LHP Sam Weatherly (5.1 IP, 2 H, 2 R, 2 ER, 3 BB, 11 K)
• SS Ezequiel Tovar (1-4, HR, 3 RBI, R)
• LF Daniel Montano (1-3, HR, RBI, R)
Top Performers: Visalia Rawhide (Arizona Diamondbacks)
• RHP Marcos Tineo (4.0 IP, 2 H, 0 R, 0 ER, 0 BB, 4 K)
• SS Ronny Simon (1-4, 2B, R)
• CF Jeferson Espinal (1-4, 2B, RBI)
On Deck:
Sunday, June 6 vs Visalia Rawhide, Visalia LHP Liam Norris (0-1, 3.86) vs. Fresno RHP Will Ethridge (2-1, 2.10), 1:05 pm PT
ON THAT FRES-NOTE:
13 of the last 17 games for the Grizzlies have been one or two-run affairs (7-6). Overall, 20 of the first 29 games for Fresno have been decided by two runs or less. The Grizzlies are 12-8 in those contests with a 7-4 mark at home.