Reds promote Stephenson to Triple-A
Top prospect making International League debut for Louisville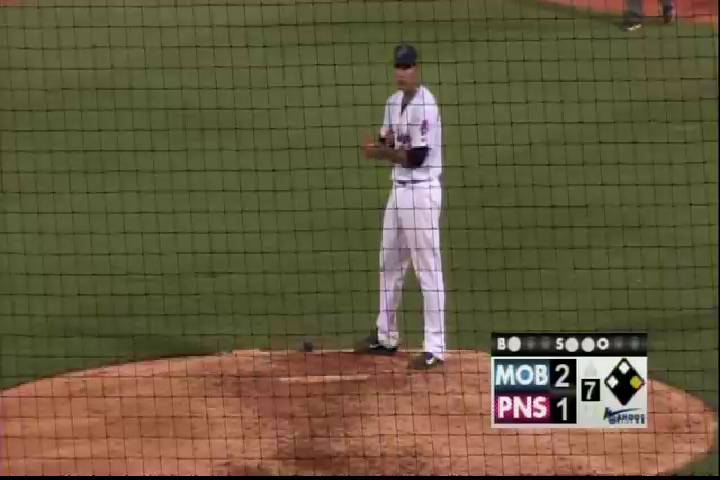 By Daren Smith / MiLB.com | July 3, 2015 7:22 PM
Robert Stephenson, the Reds' top prospect who had a 2.36 ERA in his last 10 starts, was promoted to Triple-A Louisville and was scheduled to make his International League debut on Friday night.
The 22-year-old right-hander turned around his season following a May 1 start at Jackson in which he retired only two batters and surrendered six runs on three hits and four walks. Five days later, he tied a career high by issuing seven walks but allowed only two runs on four hits in 6 1/3 innings.
Stephenson capped a personal three-game winning streak on June 4, when he limited Mobile to one hit over eight scoreless innings.
"There have been a couple things we've been working on, but the big problem was that I was nitpicking too much and being too fine with my pitches," Stephenson said. "The other thing was that I was rushing it a little bit, and when I sped up my tempo, I wasn't able to repeat my motion and throw strikes. When I slow it down, I'm able to repeat my arm slot every time.
"The only other thing was making sure I keep the fingers on top of the ball for all my pitches, especially the fastball. When I get on the side of it, I tend to pull it and be on the left side of the plate or I'll push it out to the right. Either way, it was off the plate."
Selected 27th overall in the 2011 Draft, Stephenson was 4-7 with a 3.68 ERA and one complete game in 14 starts in his second season with Double-A Pensacola. He ranks third in the Southern League with 89 strikeouts over 78 1/3 innings.
"He's been much more consistent," Reds general manager Walt Jocketty told MLB.com. "He got in trouble, I've seen several times, early and then settled in and was unhittable the rest of the game. He finally got over that hump where he was able to get off to a better start initially in the game. That was one thing we were trying to get him past. He's been very successful at that the past several starts."
Since that May 1 start, Stephenson -- MLB.com's No. 18 overall prospect -- is 4-3 with a 2.36 ERA.
"We're excited he's throwing the ball consistently, getting his curveball over, which was something he was challenged to do earlier in the year and he's had kind of a split-changeup that he's incorporated into his mix," Reds manager Bryan Price told MLB.com. "It gives him a real quality third pitch."
Daren Smith is an editor for MiLB.com. This story was not subject to the approval of the National Association of Professional Baseball Leagues or its clubs.
View More