F&M Bank Cannon Ballers Invitational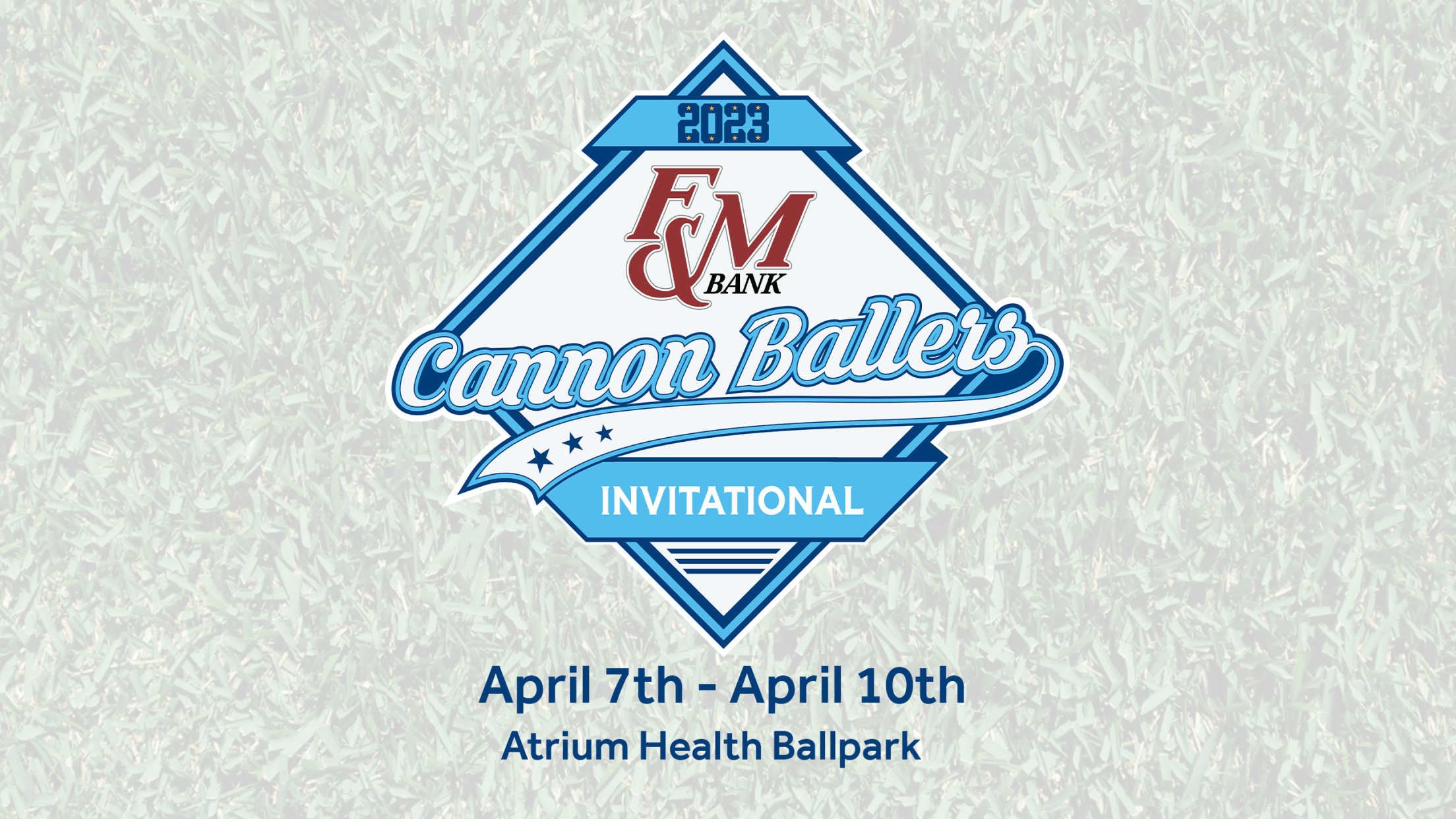 For the second year in a row, the Kannapolis Cannon Ballers and Atrium Health Ballpark will host some of the best local high school baseball from the greater Kannapolis area for the F&M Bank Cannon Ballers Invitational from Friday, April 7 to Monday, April 10.
Among the competing teams in this year's iteration are Carson, Central Cabarrus, South Rowan, West Cabarrus, Northwest Cabarrus, J.M. Robinson, A.L. Brown and Concord. The teams will be placed into a bracket style competition, with games being held at Atrium Health Ballpark over the course of Easter weekend.
Tickets for the 2023 F&M Bank Cannon Ballers Invitational are on sale now for $10 per day of the event, with youth/student tickets available for $5 day of game. Full Tournament passes are also available for $25, and permit access to every game of the weekend.
2023 F&M Bank Cannon Ballers Invitational Schedule:
First Round -- Friday, April 7th
11:00 a.m. - Carson vs. Central Cabarrus
1:30 p.m. - South Rowan vs. West Cabarrus
4:00 p.m. – Northwest Cabarrus vs. J.M. Robinson
6:30 p.m. – A.L. Brown vs. Concord