COVID-19 UPDATE: Following the latest guidance from the CDC, State of North Carolina, and Major League Baseball, fans who are fully vaccinated will not be required to wear a face covering when entering the ballpark. It is still strongly encouraged that fans who are not vaccinated or feel uncomfortable in non-socially distanced settings wear a mask while at the ballpark.
---
Atrium Health Ballpark

Atrium Health Ballpark, the home of the Kannapolis Cannon Ballers, is a $52 million state-of-the-art facility that has something for everyone. With seats for 4,930 fans, Cannon Ballers supporters have the option of traditional fixed seats, family picnic areas, loge boxes and an elevated Sky Lounge giving everyone a great view of all the action on the diamond. The ballpark also features eight suites and the Kinetic Club, a 5,600 square foot banquet space, which will be used on game days for hospitality and as an event rental space year-round. In addition to the hospitality options at the ballpark, Atrium Health Ballpark has a 20,000 square foot Kids Zone which was built around a custom three-story Berliner play structure and an interactive splash pad. Looping the 360-degree concourse is the Atrium Health walking track, a third of a mile circuit complimenting the city's "Loop the Loop"
A unique feature of Atrium Health Ballpark's operation is that on non-game days the community can still enjoy the ballpark as it is open daily as a public park. Kids can play on the playground and splash pad while other members of the community can walk the Atrium Health walking trail around the concourse. After working up an appetite, anyone can head to Boomer's Bistro or the Outfield Bar to enjoy some ballpark favorites! Come check out all of the features for yourself!
---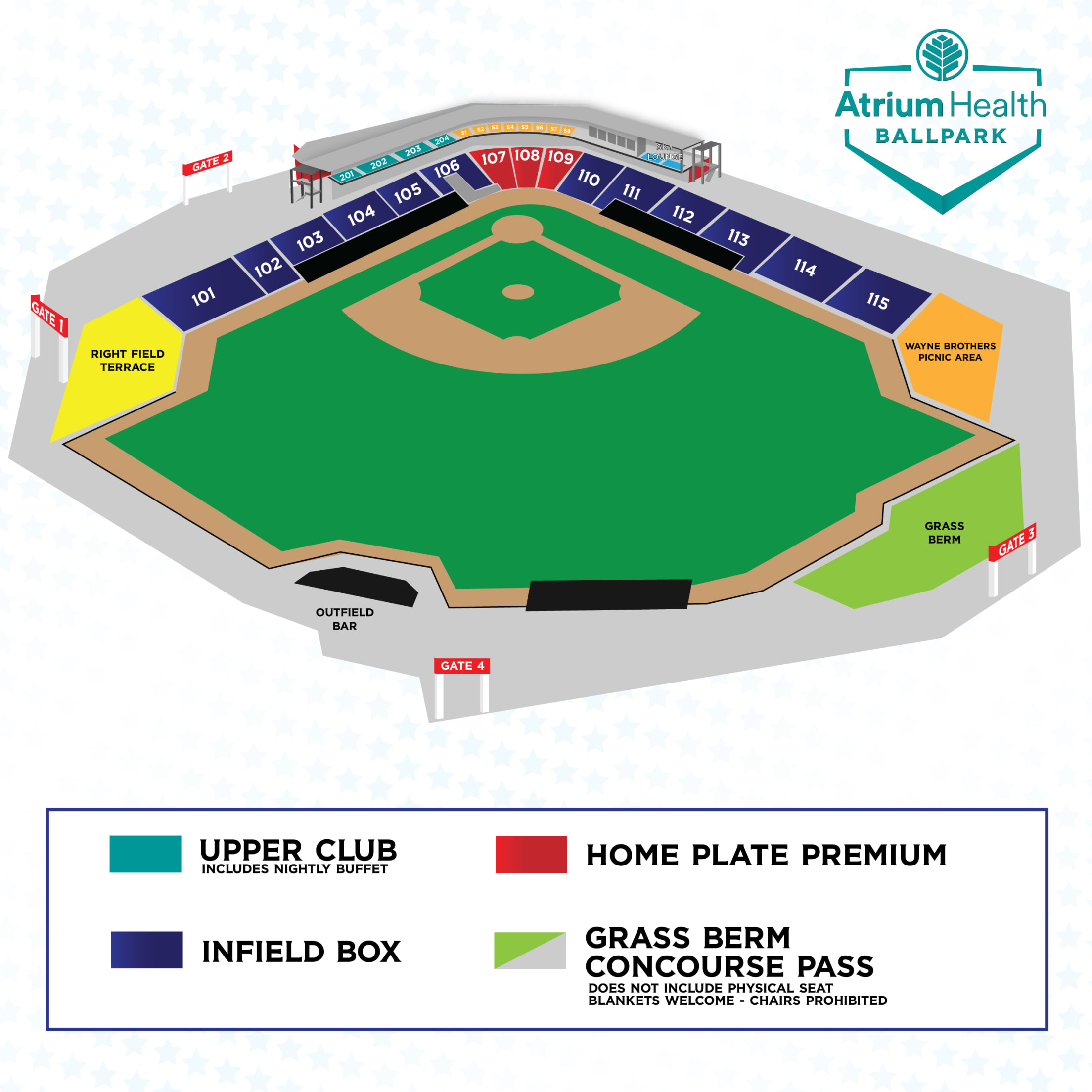 Ballpark Map
View a full ballpark map with seat locations, food, and more!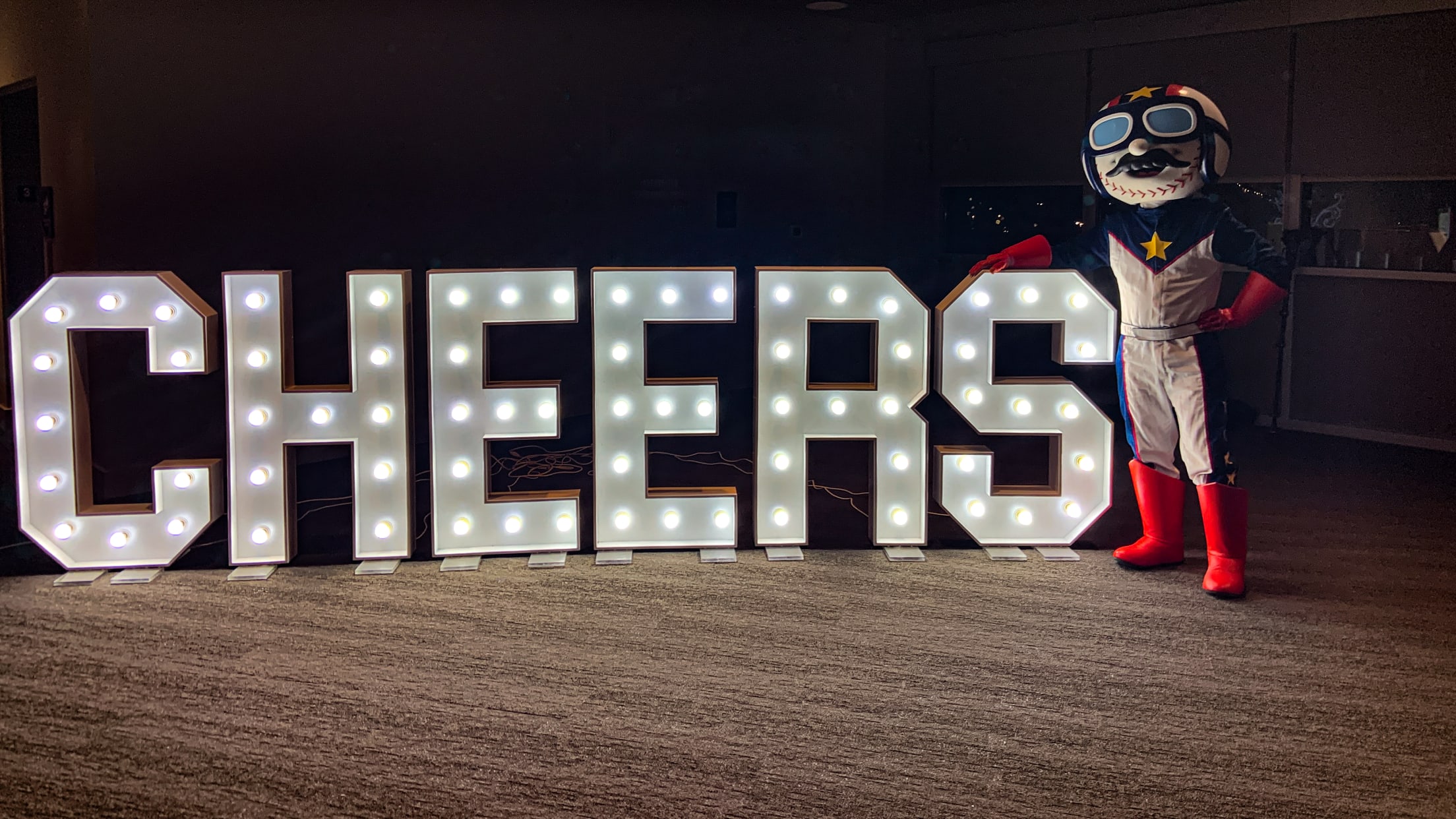 Special Events at the Ballpark
Let your vision come to life. From logistics to decorations to food every detail is thought out and planned based on your preference. Even the smallest idea can become a grand event! Check out all of our beautiful event spaces at Atrium Health Ballpark!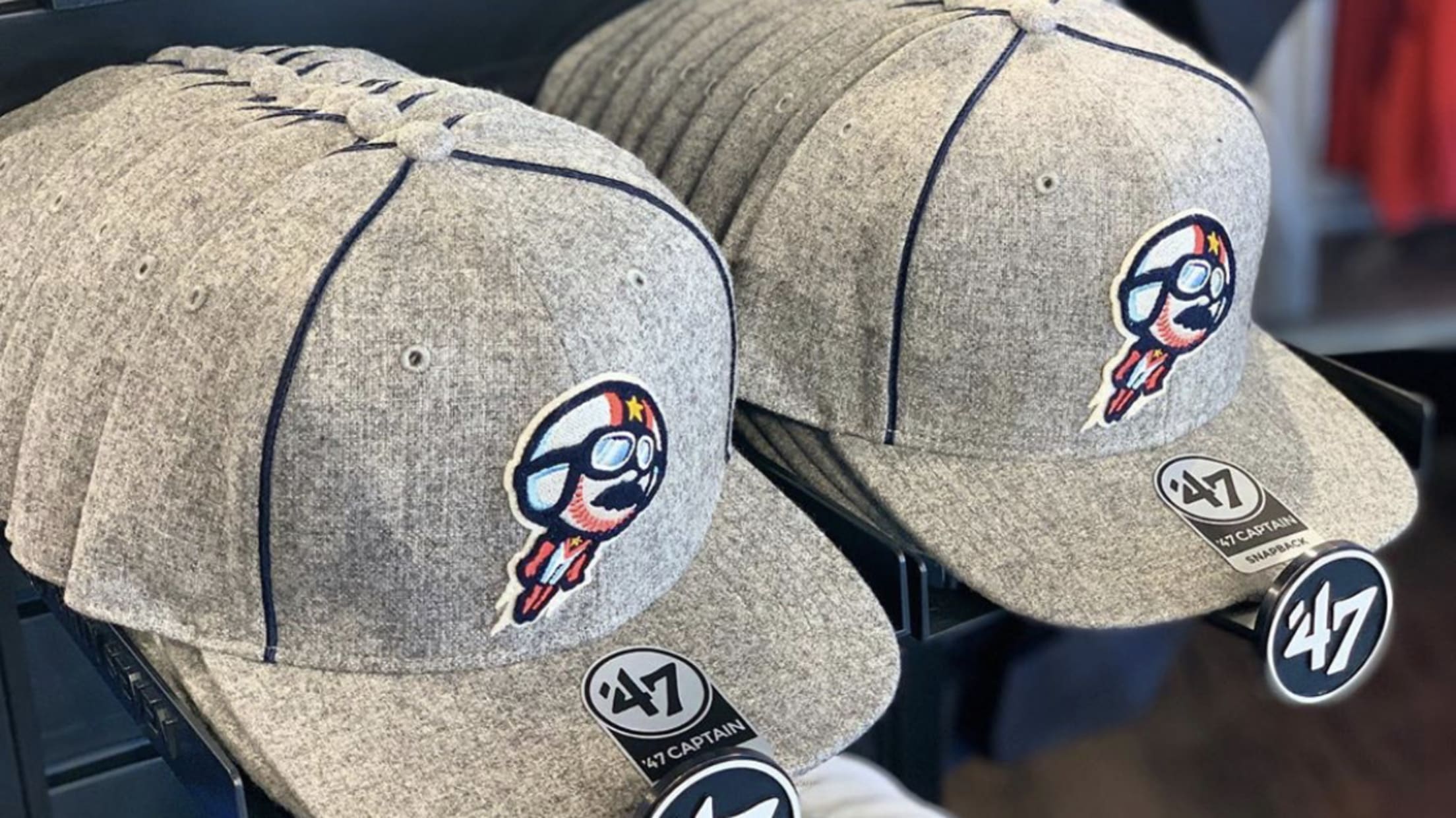 Cannon City Supply Co.
Get your Cannon Ballers gear straight from the source, including official caps, T-shirts, jerseys & more. Shop in-store Wednesday - Sunday at the Cannon City Supply Co. location or online 24/7.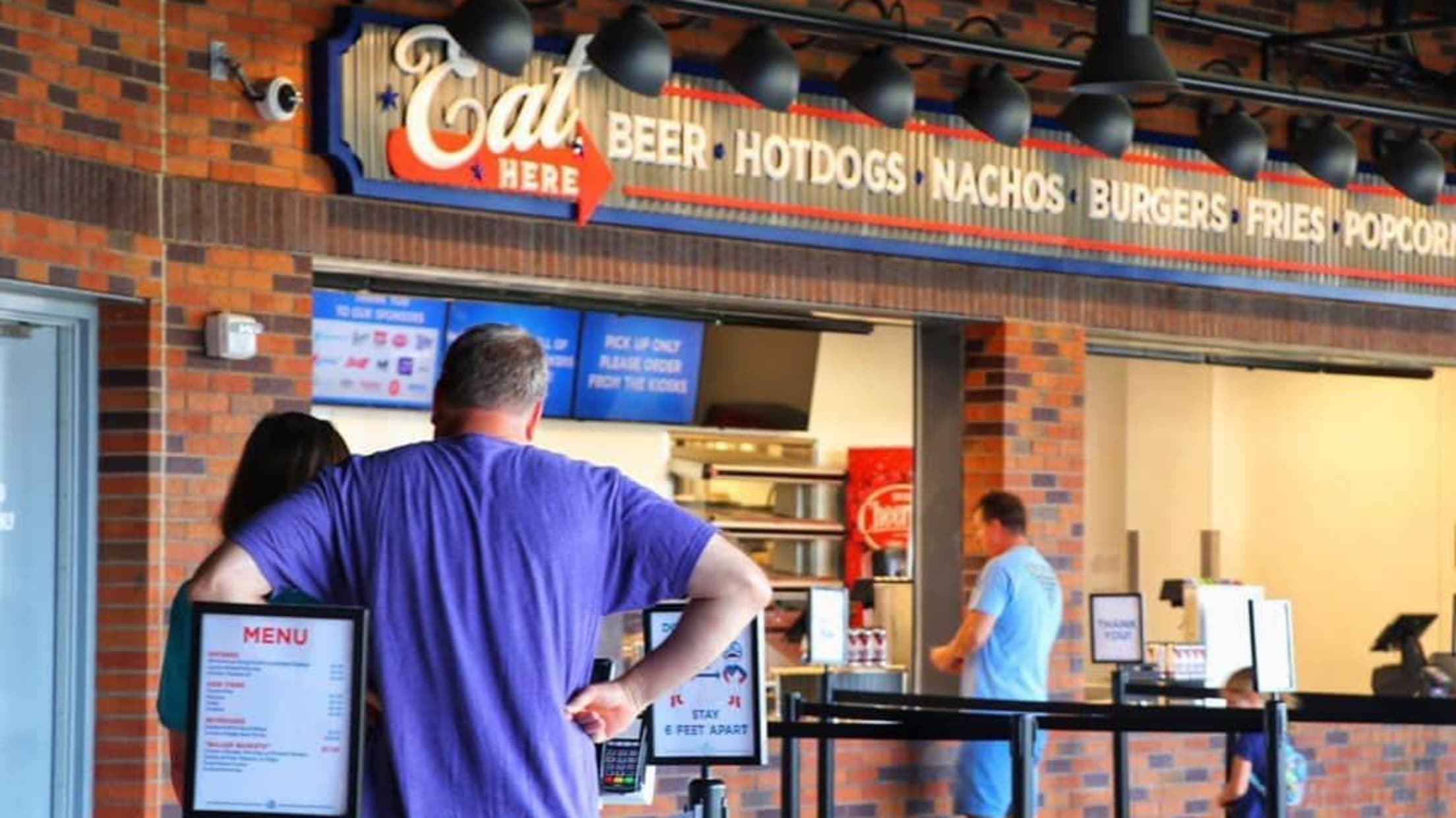 Boomer's Bistro
Enjoy your favorite ballpark foods even when the Cannon Ballers are on the road! Boomer's Bistro is located on the third base side of Atrium Health Ballpark. Open Thursday - Sunday 11am - 7pm on non-game days.