Chris Roman named IronPigs P.A. announcer
The 46-year-old becomes new "Sultan of Squeal" at Coca-Cola Park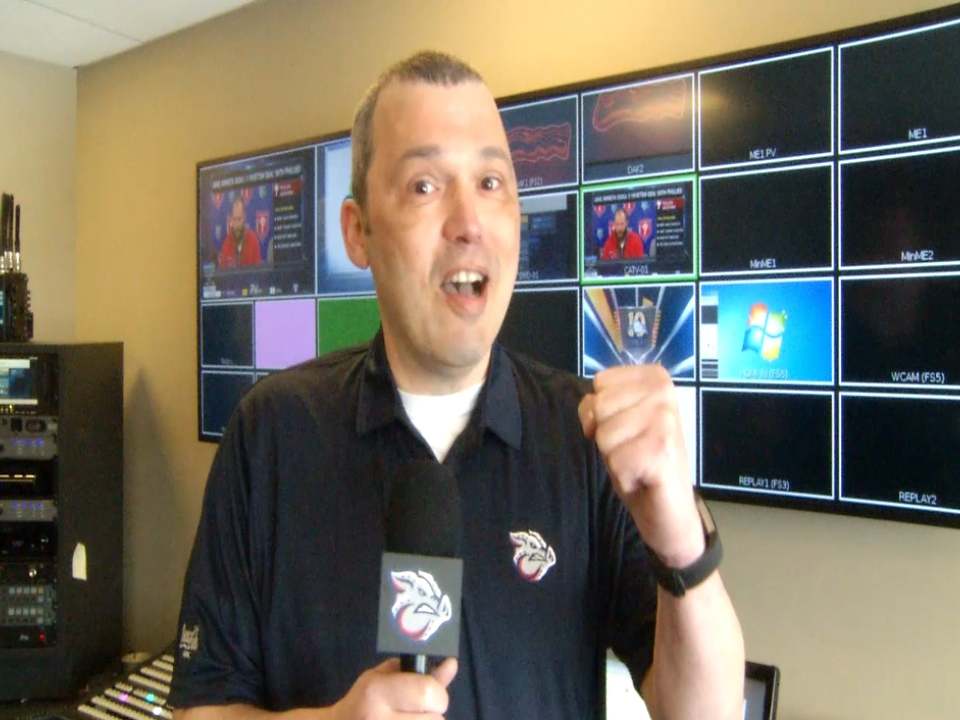 By Staff / Lehigh Valley IronPigs | March 13, 2018 1:22 PM
The Lehigh Valley IronPigs have selected Chris Roman as the new public address announcer at Coca-Cola Park. The search for the third-ever "Voice of Coca-Cola Park" began in late January, after Jimmy Walck -- who held the post the past four seasons -- stepped down due to increased career and family obligations.
Roman, a former operations specialist second class in the United States Navy, has been a full-time voice actor over the past nine years. Now, as the official "Pipes of the Park," Roman is excited to provide sizzle at Bacon USA.
"As a lifelong baseball fan, it will be exhilarating to energize the fans at Coca-Cola Park," said Roman, who resides in Breinigsville, Pa. "It has been a thrill to sit at IronPigs games and listen to my two predecessors. You could tell in their voices that both loved this job. Now I look forward to carrying on the tradition."
The IronPigs whittled down a drift of 50 qualified candidates to four talented finalists before deciding to go the whole hog on Roman.
"When these little piggies went to the market for a new PA voice, we found an impressive list of candidates capable of bringing home the bacon," IronPigs President/General Manager Kurt Landes said. "In the end, we are as happy as a pig in muck to choose a candidate the caliber of Chris Roman. Our fans will love his sty-le!"
In his current role, Roman narrates audiobooks and corporate videos while also doing commercial voice-overs for a list of clients that include Minor League Baseball, the Golden State Warriors, Major League Soccer's All-Star Game, NASA, Olympus, USAA and many other recognizable brands.
Also a former police officer for the City of New York as well as in Thomasville, Ga., Roman recently narrated the Sport Fishing Television season finale on Discovery Channel and voiced a character in a full-length animation movie coming out later year.
Between his lifelong passion and his current profession, Roman was convinced this would be hog heaven.
"I've loved baseball since I could hold a ball in my hands and have since become a huge fan of our hometown team," Roman said of the IronPigs. "Plus, I use my voice for a living. So I pursued the opportunity and was excited to audition. Now, I can't be more excited for the start of the season."
Roman will make his Coca-Cola Park debut on April 12, when the IronPigs host their home opener against the Louisville Bats at 7:05 p.m. He will be following in the hoofprints of Walck (2014-17) and Tim Chorones, the Voice of Coca-Cola Park for the first six seasons in franchise history (2008-13).
This story was not subject to the approval of the National Association of Professional Baseball Leagues or its clubs.
View More