Lowell Spinners Hire Chris Taylor as Assistant General Manager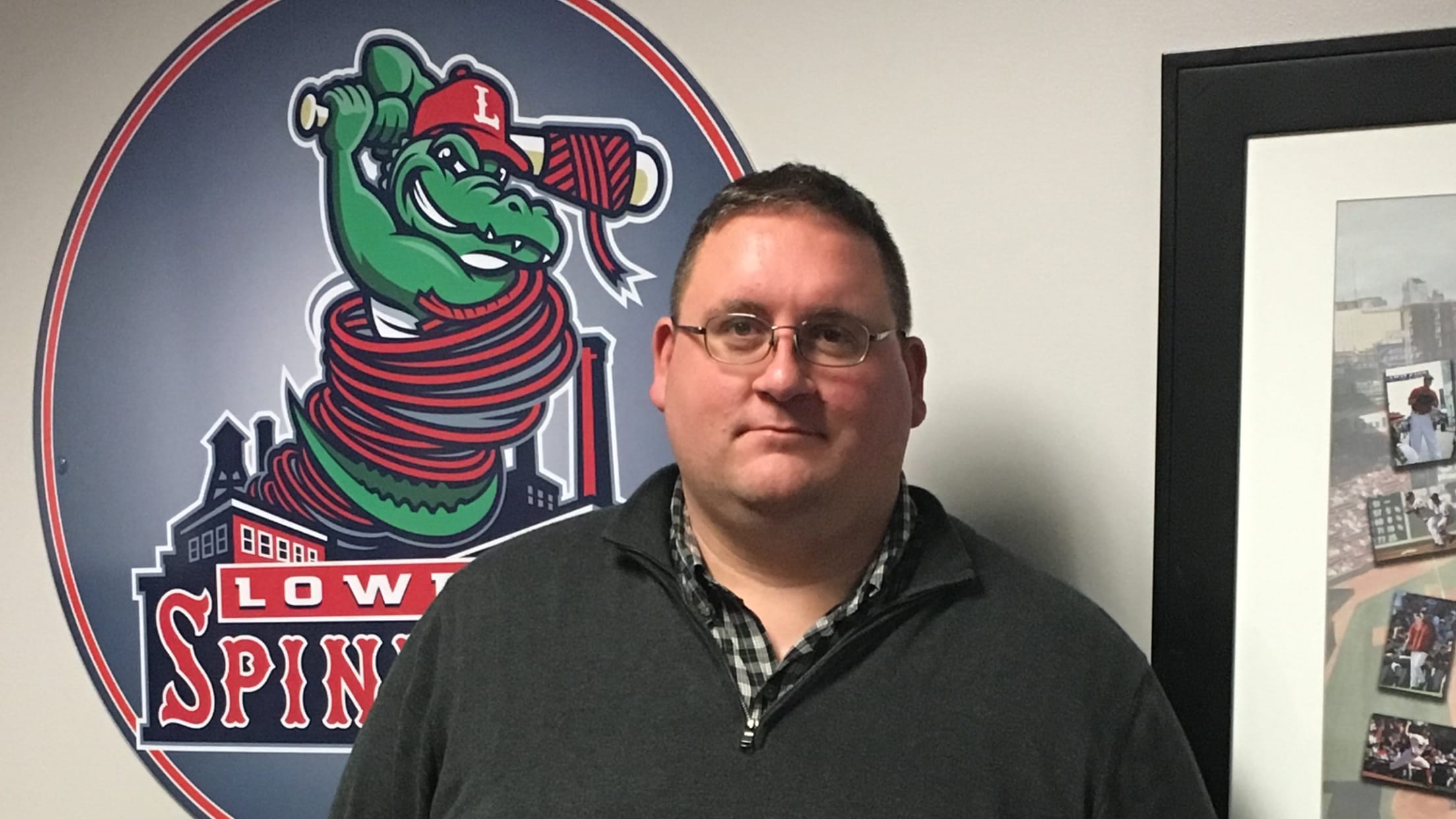 LOWELL, MA - The Lowell Spinners, Short-Season Single-A affiliate of the Boston Red Sox, announced today that the team has hired Chris Taylor as its new Assistant General Manager. Taylor will oversee group ticket sales as part of his new role while also working with season ticket accounts and assisting with the
LOWELL, MA - The Lowell Spinners, Short-Season Single-A affiliate of the Boston Red Sox, announced today that the team has hired Chris Taylor as its new Assistant General Manager. Taylor will oversee group ticket sales as part of his new role while also working with season ticket accounts and assisting with the team's marketing.
"I am excited to join the Spinners," Taylor said. "They've long had a reputation as the premier Minor League team in New England, and I can't wait to become a part of it. I'm really looking forward to working with Shawn Smith, Brian Lindsay, and the great team they have in Lowell," Taylor said.
Taylor began his career in sports in 2006 working for Blue Sky Sports & Entertainment as a marketing intern before becoming a baseball operations assistant for the Memphis Redbirds, Triple-A affiliate of the St. Louis Cardinals, in January, 2007. In September of that year, Taylor joined the Albuquerque Isotopes as a stadium operations assistant.
Taylor later joined the New Orleans Zephyrs (now the New Orleans Baby Cakes) as Assistant Director of Operations. In March, 2010, Taylor was promoted to the Director of Operations.
Taylor spent the last five-plus years with the Maine Red Claws, the Boston Celtics' NBA G League affiliate. He served a senior account executive from 2013 until 2017, when he was promoted to the Manager of Game Day Operations and Ticket Sales. During his time with the Red Claws, Taylor not only created opportunities for new businesses, he also directed and coordinated all stadium and facility operations.
Taylor grew up in Hingham, Massachusetts, and earned his bachelor's degree in Sports Management from Saint Joseph's College in Standish, Maine.
"Chris Taylor is a New Englander, a Massachusetts native, and a rising star in Minor League Baseball," said Spinners owner Dave Heller. "We are really delighted to be able to bring him to Lowell. He has a lot of exciting ideas already planned for next season."
"We are thrilled to have Chris' expertise and experience," added Spinners General Manager Shawn Smith. "We know our fans and community will love working with him."