Spinners Take Two in The Double Header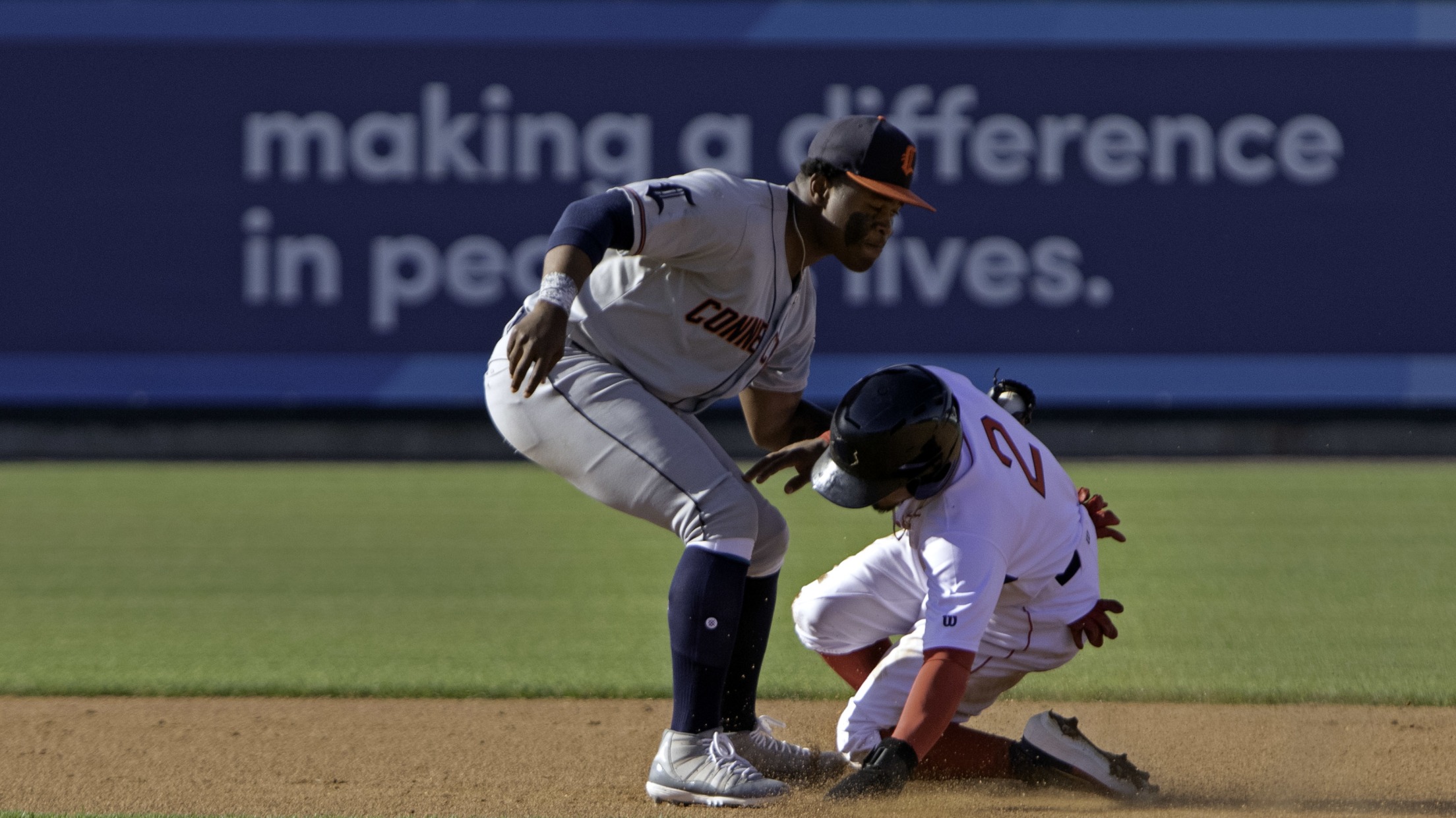 Lowell, MA- The Lowell Spinners take two games in Connecticut versus the Tigers. In game one they took down the Tigers in extra innings in the 9th inning with a score of 4-2. In game two they won 2-1 with a great pitching performance by Aldo Ramirez. He went 5
Lowell, MA- The Lowell Spinners take two games in Connecticut versus the Tigers. In game one they took down the Tigers in extra innings in the 9th inning with a score of 4-2. In game two they won 2-1 with a great pitching performance by Aldo Ramirez. He went 5 innings in the Win.
A big afternoon for Gilberto Jimenez going 2-4 while scoring a run. RBI's from Luke Bandy and Antoni Flores late in the game gave the Spinners a comfortable lead. A RBI each from Jaxx Groshans and Nicholas Northcut lead the Spinner to go into extra innings.
Even with the Spinners sprinkling 9 hits through the night the Tigers pitching was relatively strong throughout the night but in the tight matchup, starter Yasel Santana and relievers Brendan Nail and Kris Jackson (Getting the Win) prevailed in game 1.
Game two of the double header was lead by a great pitching performance by Aldo Ramierz. Ramierz went five strong innings not allowing a run and striking out seven Tigers hitters in the process, while giving up only two hits.
Nick Decker lead the Spinners offense in game two going 3-3 with two RBI's giving the Spinners the only lead of the game, in turn all that they needed tonight. Nicholas Northcut drawing timely walk and a Jonathan Diaz single paved the way for Decker to drive them in and control the game from their.
The Tigers struck late in the sixth inning with an RBI single but was not enough to prevail tonight against the Spinners.
The Spinners look to complete the sweep Sunday June 23rd @4:05 with their record currently at 6-2 hoping to improve that and keep rolling.
The Spinners will be back home Tuesday June 25th for a series against the Tri-City ValleyCats and their first trip to Lowell this season.
[Empty Body]