Hillcats Edge Out Shorebirds
Torres Dazzles, Lynchburg Wins July 3rd Showdown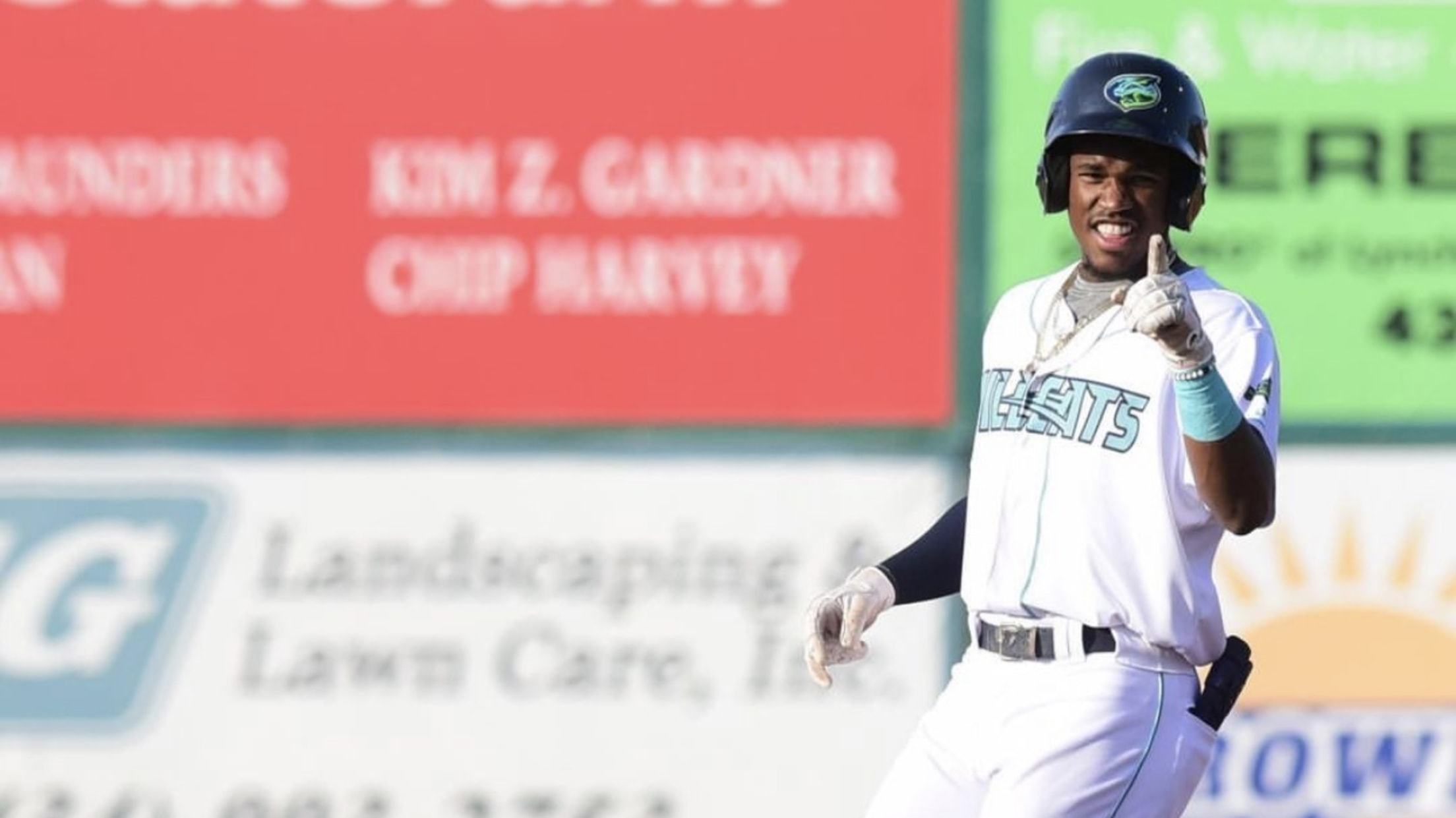 Lynchburg, Virginia – Lenny Torres tossed five innings of no-hit baseball and Yainer Diaz extended his hitting streak to fifteen straight games as the Lynchburg Hillcats (26-25) defeated the Delmarva Shorebirds (34-17) 3-2 in game five of a six game series at Bank of the James Stadium. HOW IT HAPPENED
Lynchburg, Virginia – Lenny Torres tossed five innings of no-hit baseball and Yainer Diaz extended his hitting streak to fifteen straight games as the Lynchburg Hillcats (26-25) defeated the Delmarva Shorebirds (34-17) 3-2 in game five of a six game series at Bank of the James Stadium.
HOW IT HAPPENED
The Hillcats struck first in the bottom of the first inning against Delmarva starter Noah Denoyer. Angel Martinez kicked things off with a standup double, coming home when Yainer Diaz smacked a single up the middle. Diaz's 29th RBI of the year gave the 'Cats a slight 1-0 lead after the first frame of play.
Lynchburg added another score in the bottom of the second when Korey Holland reached first on an error committed by Shorebirds' second baseman Darell Hernaiz. A single from Christian Cairo moved Holland to third with the run coming home thanks to an RBI base-hit from Petey Halpin. The knock was the first professional hit for the 19-year-old Halpin and extended Lynchburg's lead to 2-0.
'Cats starter Lenny Torres had the best outing of his young minor league career, allowing just one baserunner on a walk to Darell Hernaiz. The righty fanned five batters and did not allow a single hit in five innings of work against a Delmarva team that has the highest rated offense in the Low-A East.
The Shorebirds broke up the no hitter in the top of the sixth with Hillcats reliever Daritzon Feliz on the mound. Ramon Rodriguez sliced a single right away, coming home on a bases-loaded fielder's choice. Hudson Haskin tied the game with a single to left field and it was back to the drawing board heading into the bottom of the sixth.
It didn't take long for the Hillcats to regain the lead. With one out Shorebirds reliever Adam Stauffer beamed 'Cats third baseman Christian Cairo with a pitch. Now at first and with Yordys Valdes at the plate, Cairo swiped both second and third, racing home when Valdes smoked a single to center field to give Lynchburg a 3-2 lead.
Hillcats reliever Cade Smith pitched the final two innings of the game, stranding the tying run at third after a leadoff triple in the eighth and blanking the Shorebirds to secure a 3-2 Lynchburg victory.
INSIDE THE BOX SCORE
With two stolen bases on the day Christian Cairo now has the second-most swipes on the team with eight on the year.
The Hillcats are down 4-1 in the series with the Shorebirds.
WHO'S NEXT
The Hillcats finish off the series with Delmarva Sunday during the Hillcats July 4th extravaganza. Game time is 6:30pm with fireworks immediately following the game.