Hillcats Suffer Third Straight Loss to Red Sox   
Hillcats Shutout for First Time at Home, Drop Game Four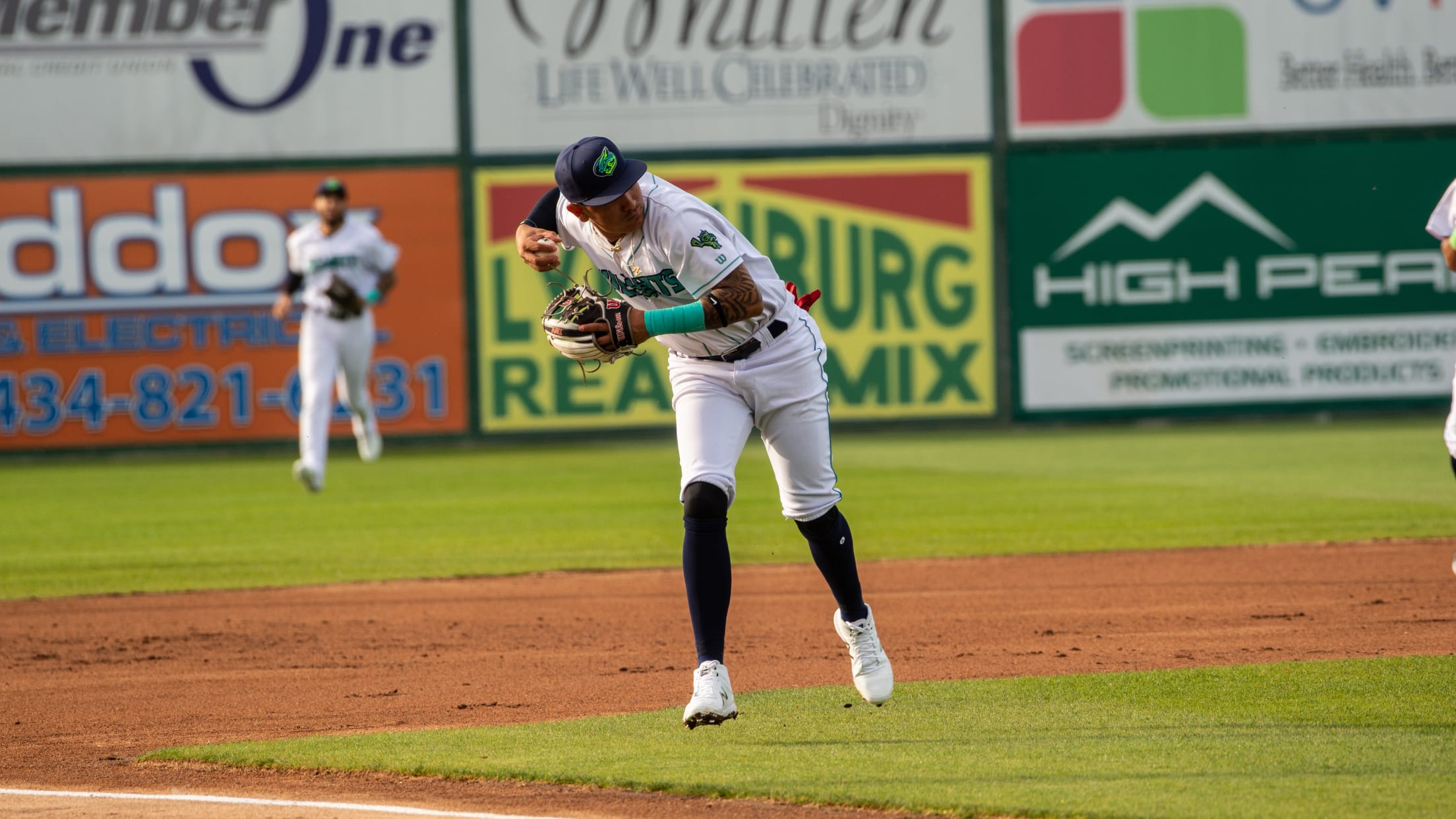 (Lindsay Carico)
Lynchburg, Virginia – Lynchburg Hillcats' starter Jordan Jones allowed just one run in 5 and ⅔ innings on the mound, but the Salem Red Sox (15-13) pitching staff silenced the Hillcats at the plate to snag a 2-0 win at Bank of the James Stadium. HOW IT HAPPENED
Lynchburg, Virginia – Lynchburg Hillcats' starter Jordan Jones allowed just one run in 5 and ⅔ innings on the mound, but the Salem Red Sox (15-13) pitching staff silenced the Hillcats at the plate to snag a 2-0 win at Bank of the James Stadium.
HOW IT HAPPENED
The Red Sox got out to an early lead, tacking on a run in the top of the first inning against Jones (0-3). Salem center fielder Ceddanne Rafeala reached on a one out walk and then swiped second to move into scoring position. Jaxx Groshans knocked a single to left field, scoring Rafeala and putting Salem up one.
Jones was unfazed by the early run, lasting two outs into the sixth for the second longest outing of a Hillcats pitcher in 2021. The righty fanned five batters, even picking off Jake MacKenzie in the second inning with the help of Lynchburg first basemen Jhonkensy Noel.
With the bases loaded and two outs in the top of the sixth, the Hillcats sent out Jaime Arias to get out of the jam. The southpaw immediately struck out Salem's Dean Miller and kept the Hillcats within one run.
In the top of the seventh the Red Sox extended their lead to two when Jecorrah Arnold smoked a home run to left field on a 1-1 pitch from Arias.
The Hillcats got a runner in scoring position in the bottom of the eighth thanks to two hits, but two strikeouts in a row by Salem pitcher Brandon Walter ended Lynchburg's potential rally.
Trey Benton pitched a scoreless top of the ninth for Lynchburg, but the Hillcats went down in order to lose 2-0 to Salem.
INSIDE THE BOX SCORE
The pickoff by Jones was the second by a Hillcats' pitcher this year, the first being reliever Cade Smith.
Salem is now a half behind Lynchburg for second place in the Northern Division.
WHO'S NEXT
The Hillcats host Salem in game five on Saturday at Bank of the James Stadium. First pitch is 6:30pm with Fireworks scheduled after the game.