Hillcats Trounced by Salem on Saturday Night
Lynchburg Gives Up Most Runs, Hits of the Season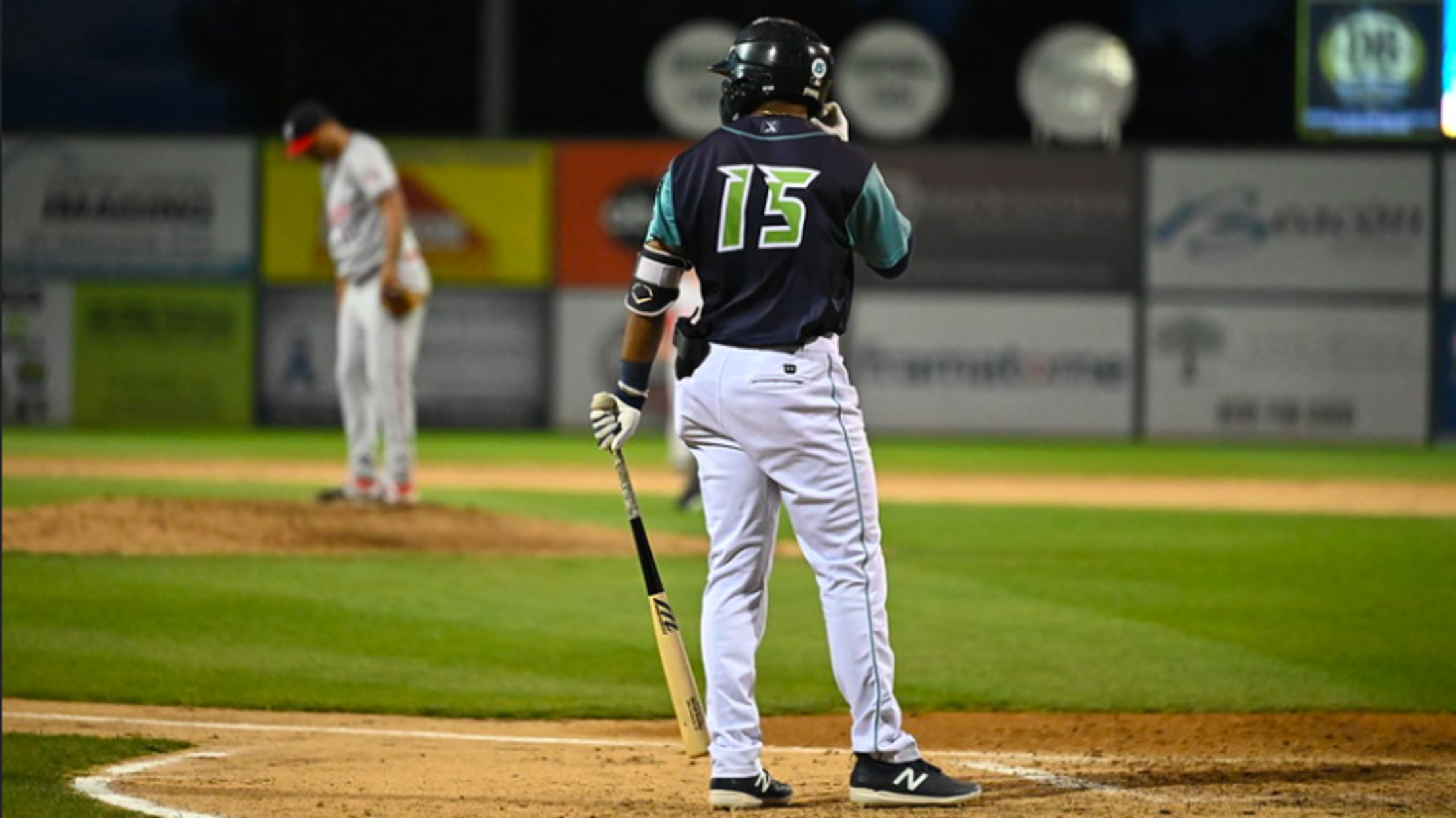 (Gary Streiffer)
Lynchburg, Virginia – The Lynchburg Hillcats (55-58) allowed a season-high eleven runs in the top of the ninth inning and the Salem Red Sox (69-44) toppled Lynchburg 17-2 on Saturday night at Bank of the James Stadium. HOW IT HAPPENED
Salem scored first in the top of the second
Lynchburg, Virginia – The Lynchburg Hillcats (55-58) allowed a season-high eleven runs in the top of the ninth inning and the Salem Red Sox (69-44) toppled Lynchburg 17-2 on Saturday night at Bank of the James Stadium.
HOW IT HAPPENED
Salem scored first in the top of the second inning off Lynchburg starter Juan Zapata thanks to a sacrifice-fly off the bat of Nick Northcut.
Zapata then locked in, holding the Red Sox scoreless for three straight innings, giving the Hillcats the chance to take the lead in the bottom of the fifth. With Salem reliever Jordan DiValerio on the mound, Gabriel Rodriguez and Alexfri Planez knocked a double and a single, respectively. Rodriguez scored when Korey Holland lifted a sacrifice fly to right and Planez tallied when Jorge Burgos smoked a triple. The two scores put the Hillcats up 2-1 heading into the top of the sixth.
The Red Sox snatched the lead back right away, pouring on four runs against Zapata. With just one out Lynchburg made a pitching change, sending out bullpen arm Serafino Brito who fanned the two batters he faced. Still the damage had been done and Salem took a 5-2 lead.
Salem's Tyler Miller led off the top of the seventh with a solo shot against Brito to put the Red Sox up 6-2.
The Hillcats left the bases loaded stranded in the bottom of the ninth inning, bringing the tying run to the plate.
The Red Sox exploded in the top of the ninth inning, tagging Hillcats reliever Jacob Forrester with six runs and forcing him to leave the game having not registered an out. The Hillcats then sent out infielder Cesar Idrogo to pitch, with the position player giving up five more runs, including a three run shot off the bat of Nick Northcut.
All-in-all the eleven run inning was the worst frame for the Hillcats all year, with Lynchburg allowing a season high seventeen runs and twenty hits in the lopsided loss.
WHAT'S NEXT
The Hillcats look to put this one in the rearview mirror Sunday night. The Hillcats can still split the series with Salem and will send out Josh Wolf on the mound for a 5:00pm start from Bank of the James Stadium.