Pitching Dazzles, Hillcats Beat Pelicans
Davenport and Arias Combine to Lift Lynchburg to Game Three Victory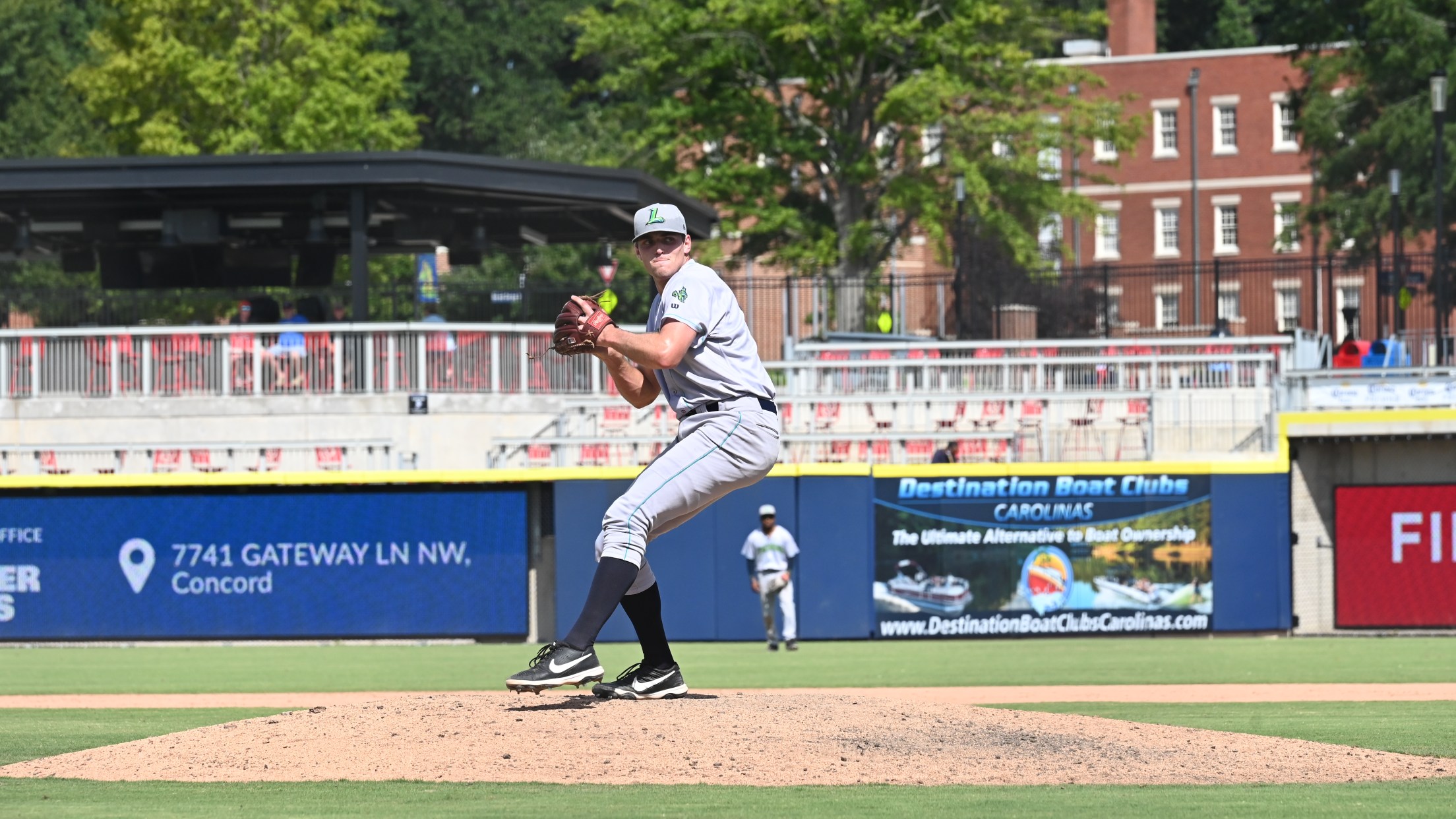 (Gary Streiffer)
Lynchburg, Virginia – Aaron Davenport fanned six batters in three innings in his Hillcats debut and Jaime Arias notched his eighth win of the season to lead the Lynchburg Hillcats (51-54) to a 7-3 win over the Myrtle Beach Pelicans (53-52) on Thursday night at Ticketreturn.com Field. HOW IT HAPPENED
Lynchburg, Virginia – Aaron Davenport fanned six batters in three innings in his Hillcats debut and Jaime Arias notched his eighth win of the season to lead the Lynchburg Hillcats (51-54) to a 7-3 win over the Myrtle Beach Pelicans (53-52) on Thursday night at Ticketreturn.com Field.
HOW IT HAPPENED
The Indians sixth round selection from the 2021 draft, Aaron Davenport, got his first start in Low-A baseball for the Hillcats. The righty gave up just two hits, holding the Pelicans scoreless through three, while also striking out six of the twelve batters he faced.
After being shut out through three by Myrtle Beach starter Manuel Espinoza, Lynchburg finally got on the board in the top of the fourth inning. With two outs Gabriel Rodriguez reached on a free pass, moving to second on a fielding error. Rodriguez raced home when Korey Holland singled to right field to put the Hillcats up 1-0.
Lynchburg made a pitching change in the bottom of the fourth, sending out Jaime Arias on the backend of a tandem with Davenport. The Pelicans tied the game up immediately when Owen Caisse smashed a leadoff home run to right field, making it 1-1 heading into the fifth inning.
The Hillcats snatched the lead right back in the next inning. Jorge Burgos led the frame off with a walk, scoring when Petey Halpin smoked a triple to right. Halpin himself jogged home when Angel Martinez went yard for the first time since June 27th to put Lynchburg up three.
Alexfri Planez extended the Hillcats lead when he took the first pitch he saw from Pelicans reliever Sheldon Reed over the wall in left to give Lynchburg a 5-1 lead in the sixth.
Two singles and two throwing errors by Arias scored Pelicans' Kevin Made in the bottom of the sixth, with Jordan Nwogu coming home on a groundout to cut Lynchburg's lead to three.
Arias held Myrtle Beach scoreless in the seventh and eighth and the Hillcats offense scored two more in the top of the ninth inning to put Lynchburg up 7-3 heading into the bottom of the ninth.
Arias fanned one batter in the bottom of the ninth, his tenth strikeout of the night with the Hillcats sending out bullpen ar, Cade Smith to get the final two outs. Smith struckout two to end the game and give Lynchburg its first win of the series.
INSIDE THE BOX SCORE
Davenport, Arias, and Smith combined to fan eighteen Pelicans on the night.
Petey Halpin extended his hitting streak to nine.
WHAT'S NEXT
Lenny Torres takes the mound for the Hillcats in game four on Friday evening. First pitch is set for 7:05pm.