The Show Before the Show: Episode 77
Jays' Bichette talks playing for Brazil, first season, ruptured appendix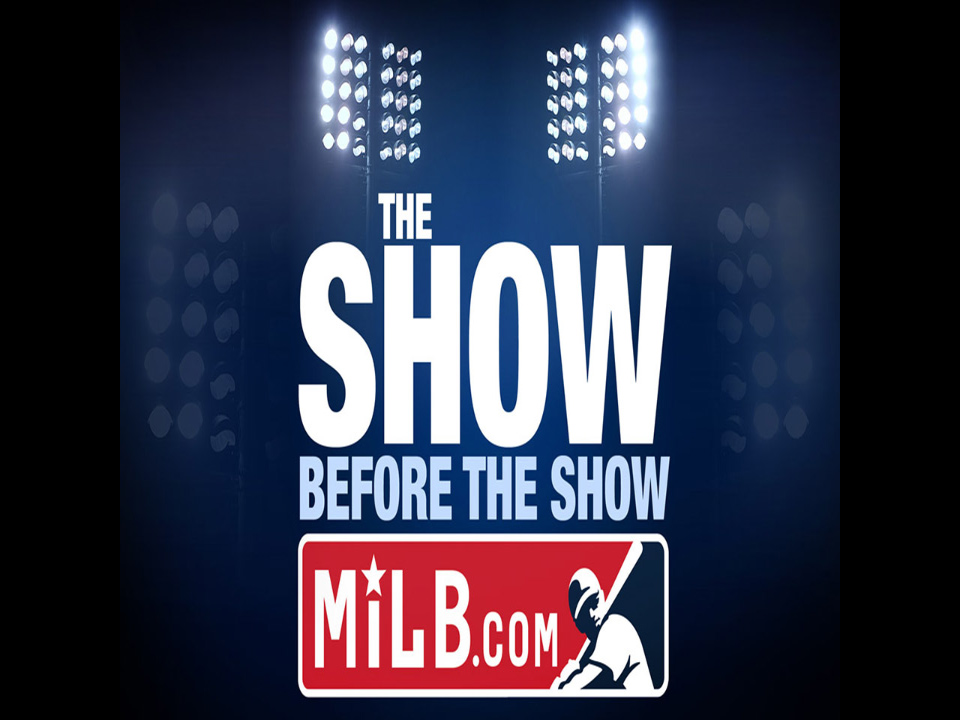 By MiLB.com | September 22, 2016 1:30 PM
Check out the latest episode of The Show Before the Show, MiLB.com's official podcast. A segment rundown is listed below, in case you want to skip to a particular section. Like the podcast? Subscribe, rate and review The Show Before the Show on iTunes. The podcast is also available via the Stitcher app. Send your questions and feedback to podcast@milb.com. You can follow hosts Tyler Maun (@TylerMaun) and Sam Dykstra (@SamDykstraMiLB) on Twitter.
Listen to The Show Before the Show Podcast »
Episode 77:
Three Strikes (3:43)
MiLB.com's Kelsie Heneghan joins the podcast for a special segment on the Triple-A National Championship in Memphis, where she saw Scranton/Wilkes-Barre take the crown over El Paso. Kelsie tells tales about how the RailRiders' good pitching bested the Chihuahuas' impressive hitting, what role manager Rod Barajas played in El Paso's success in the Pacific Coast League, and previews her upcoming story on Clint Frazier's transition to the Yankees system.
Tyler and Sam return for Strike Two to cover the other Minor League playoff series that wrapped up since the last podcast.
Though the Minor League season may be over, you can still get your prospect fix this weekend at the World Baseball Classic qualifiers in Brooklyn. Great Britain, Israel, Brazil and Pakistan are competing for the final spot in next spring's WBC with some familiar names on the roster. The guys go over who you should know at Coney Island.
Bo Bichette interview (37:05)
The Blue Jays' No. 12 prospect calls into the show to talk about playing for Brazil this weekend, how he became eligible for the team through his mother and his first pro season that saw him hit .427 in 22 Gulf Coast League games. The 18-year-old shortstop also breaks a little news in saying that he missed almost five weeks of the season, not for an appendectomy as previously reported but for a ruptured appendix that required no surgery simply because his body absorbed it.
Ben's Biz Banter (50:05)
MiLB.com's Benjamin Hill joins the show for his weekly segment to discuss affiliation changes, the new team name options for the Carolina League club in Kinston and his upcoming trip to the Promo Seminar next week in Birmingham.
Wrapping up (1:15:45)
Listen to The Show Before the Show Podcast. This story was not subject to the approval of the National Association of Professional Baseball Leagues or its clubs.
View More