Ginn Gets the Win, Cyclones Top BlueClaws 5-2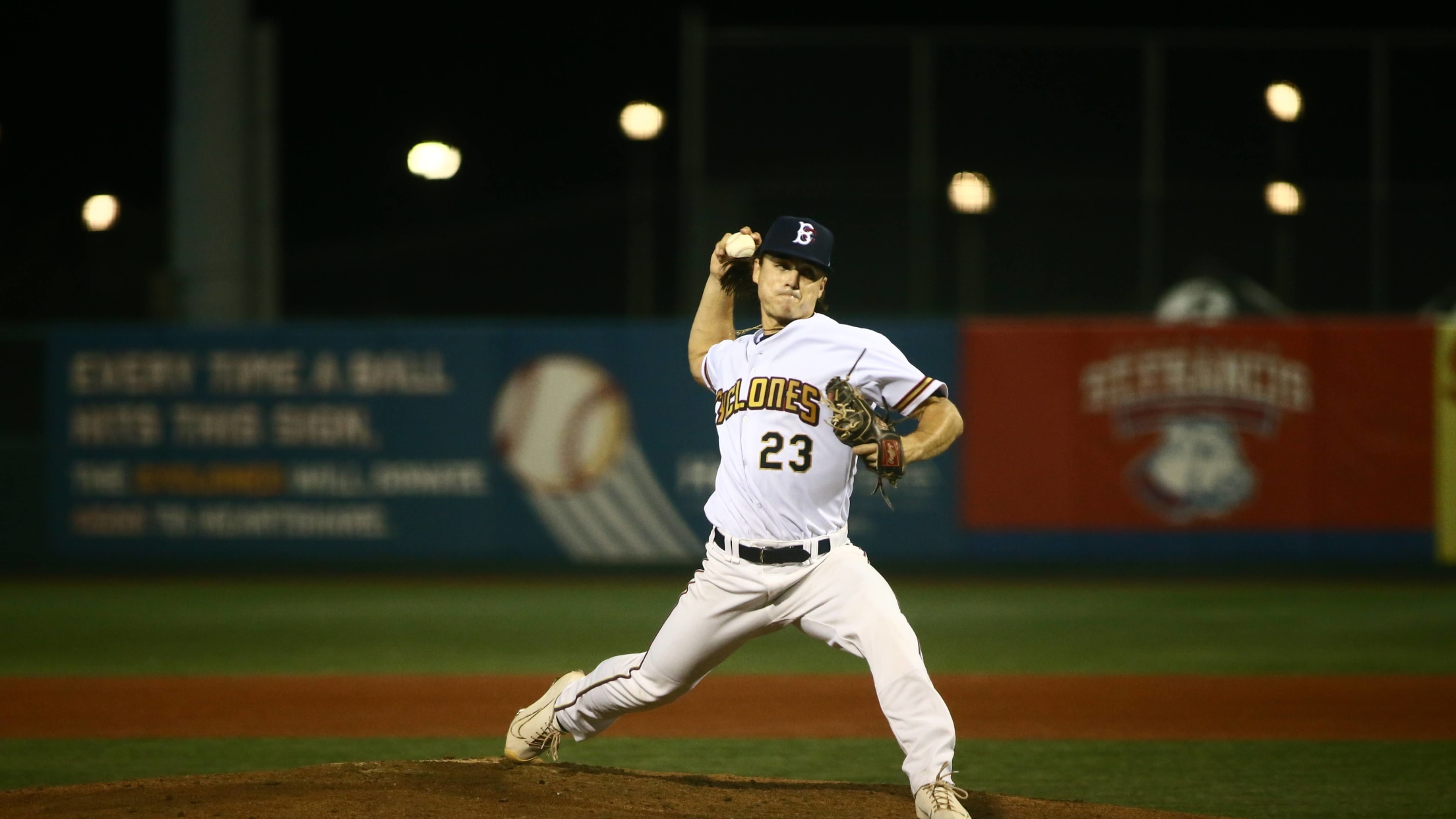 CONEY ISLAND, NY (September 14, 2021) – No. 5 Mets prospect J.T. Ginn spun 7.0 terrific innings Tuesday night at Maimonides Park as the Brooklyn Cyclones, the High-A affiliate of the New York Mets, shut down the Jersey Shore Blue Claws 5-2 in the series opener. Win: Ginn (3-3) |
CONEY ISLAND, NY (September 14, 2021) – No. 5 Mets prospect J.T. Ginn spun 7.0 terrific innings Tuesday night at Maimonides Park as the Brooklyn Cyclones, the High-A affiliate of the New York Mets, shut down the Jersey Shore Blue Claws 5-2 in the series opener.
Win: Ginn (3-3) | Loss: Skirrow (0-2) | Save: Parsons (1)
KEY PLAYS
J.T. Ginn tossed 7.0 scoreless innings, striking out seven batters to earn the victory. Ginn did not allow a hit until the seventh inning and had a stretch in which he retired 16 batters in a row.
Zach Ashford's two-run triple, his second triple of the season, plated two runs in the bottom of the fifth to push Brooklyn's lead to 5-0.
Tanner Murphy broke the scoreless tie, ripping a two-out, bases-clearing, three-run double to give the Cyclones a 3-0 lead against Noah Skirrow, the starter for Jersey Shore.
KEY CYCLONES PERFORMERS
J.T. Ginn: 7.0 IP, 2 H, 0 R, 0 ER, 1 BB, 7 K (79 pitches / 57 strikes)
Tanner Murphy: 1-for-3, 2B, 3 RBI
Zach Ashford: 2-for-3, R, 3B, 2 RBI, BB
NEWS AND NOTES
Luke Ritter, the Mets No. 28 prospect, was hit in the face with a fastball in the bottom of the fourth and left the game under his own power.
J.T. Ginn has allowed just one run over 17.2 innings in three September starts.
Brooklyn broke a three-game losing streak with the victory and is 11-14 against Jersey Shore this season.
WHAT'S NEXT
Cyclones vs. Jersey Shore, Wednesday, 7 p.m. at Maimonides Park -- Coney Island, NY
Probables: RHP Jaison Vilera (3-7, 7.30 ERA) vs. RHP Victor Vargas (2-4, 12.15 ERA)
Video: MiLB.tv
Audio: Brooklyn Cyclones Radio Network