Bogaerts leads crop of prospects in Majors
Opening Day rosters contain 11 of MLB.com's 100 Top Prospects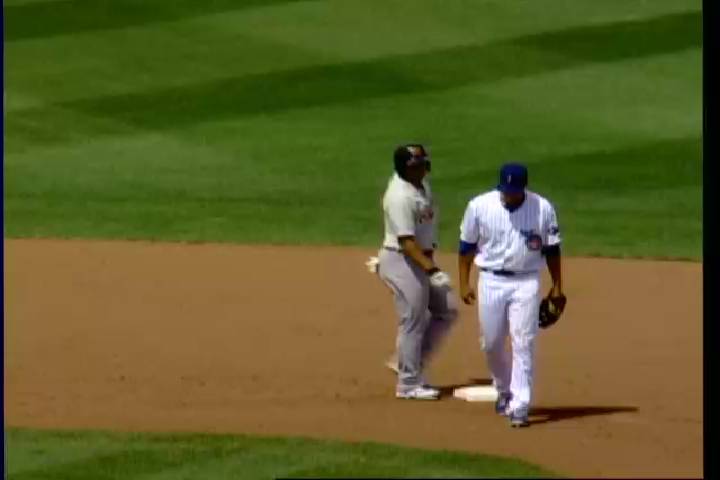 By Josh Jackson / MiLB.com | March 30, 2014 10:00 AM ET
If the beginning of the baseball season is a time of hope and anticipation for all who love the game, nobody embodies the spirit of Opening Day more than highly touted prospects who, after seasons in the Minors and intense Spring Training battles, have earned a big league roster spot.
This year's rookies include 11 of MLB.com's Top 100 Prospects (compared to 10 in 2013). Each member of the talented group has taken a different path to end up with his big club, and their fates in the Majors this season may be only slightly less diverse than the trajectories of their assents.
Wherever they've come from, wherever they'll end up at the end of the season, these players are beginning 2014 as Major Leaguers:
Best Case: MLB.com ranks Bogaerts as the No. 2 prospect overall, and the Red Sox and their fans can hope for a slightly better-hitting version of what he showed the world last year over 18 regular season games and 12 postseason games, when he posted a .320 on-base percentage in the regular season, a .412 mark in the postseason and played a solid enough shortstop in both. If everything clicks for Bogaerts, and for Boston, he could be an important piece of a World Championship team again and wind up with his second ring shortly after his 22nd birthday, which is Oct. 1 of this year.
Worst Case: In Boston's nightmare scenario, Bogaerts' offense isn't slightly better than it was in his limited time with the club last year but worse. Major League pitchers figure out his weaknesses, and the long season grinds on the youngster, who had never played in as many as 100 games before 2012. Bogaerts shows his shortstop play is more fringy than solid. In the unlikely event that this should come to pass, Bogaerts is still talented and young enough to be a very good big leaguer, even if he moves off of short.
Best Case: Technically, MLB.com's No. 6 prospect isn't on the Mariners' active Opening Day roster, but he is on the Major League disabled list. Shoulder soreness kept him inactive through most of the spring, but he began throwing in Minor League Spring Training games in late March. In Walker's perfect world, he's back in big league action in time to make a couple starts in April, and by the All-Star Game, the injury is forgotten. He picks up where he left off in three starts for Seattle last year, when he posted a 3.60 ERA and struck out 12 while walking four over 15 innings.
Worst Case: There's no reason to worry about the injury anymore -- an ailment as vaguely diagnosed as "shoulder soreness" generally requires little more than rest, and Walker says he's feeling great these days. But the late start might also give the 21-year-old righty trouble settling into the rhythms of the rotation, and it'd be understandable if he had trouble finding his 2013 level of comfort for a few times out. Say it gets really ugly. Walker needs a few extra turns in Tacoma to boost his confidence and takes half the season to come into his own for the M's.
Best Case: Castellanos was a first-round pick out of a Florida high school in 2010, and he's grown up quickly in the Tigers system, besting every level from the Gulf Coast League that debut season to the Triple-A International League last year. There's no reason to doubt that MLB.com's No. 15 prospect will keep apace in his first full big league campaign. This is a player who's capable of batting .300 with 20 homers over a 162-game season. He could be a huge part of Detroit's juggernaut offense.
Worst Case: The Tigers had converted Castellanos from third base to the corner outfield positions, thinking they'd have an opening for him there sooner than they would at third. The Prince Fielder trade changed that, and now Castellanos is back at the hot corner after not having been an everyday third baseman since July of 2012. Furthermore, his glove was never of the caliber of his bat. If the 22-year-old has a bad season, it will be because he has a miserable time getting up to speed on defense and his struggles have a little effect on his hitting.
Best Case: An excellent defensive catcher with an even better offensive game, d'Arnaud is MLB.com's No. 22 prospect and the Mets' Opening Day backstop. In a perfect world for d'Arnaud and New York's NL team, this is the first of many seasons with the 25-year-old serving as an ideal batterymate to Zach Wheeler, and the catcher also provides his staff with plenty of run support.
Worst Case: He struggles to hit big league pitching and never develops into the kind of offensive threat he should. Despite his Minor League success, d'Arnaud batter just .202 with four extra-base hits over 99 at-bats in 31 Major League games last year. After missing significant parts of three of his last four seasons with injuries, d'Arnaud hits the Major League DL this year as well.
Best Case: It isn't totally insane to think MLB.com's No. 35 prospect could finish his rookie year among the top 10 American League pitchers in strikeouts. Ventura hits over 100 mph from time to time, and between Double-A and Triple-A last year he whiffed 155 over 134 2/3 innings. After a promotion to the Majors, he fanned 11 over 15 1/3 innings.
Worst Case: The 22-year-old righty may not have the secondary stuff to last as a big league starter, at least not without further development. If he starts getting consistently roughed up during his second or third time through a lineup, the Royals may move him to the bullpen or even back to the Minors to sharpen his offspeed pitches.
Best Case: Looking back on what Hamilton has done in the Minors and thinking about the way he has played against big league competition this spring, it appears the sky is the limit for MLB.com's No. 37 prospect. OK, so he's not going to hit 20 home runs, but it is conceivable that he leads the National League in stolen bases and finishes in the top 10 in runs scored. If this season brings smooth sailing for the 23-year-old outfielder, he may be in contention for the NL Rookie of the Year Award.
Worst Case: Hamilton appears so ready that -- save hamstring issues or other injuries -- a viable worst-case scenario is tough to imagine. The typical knock on a player with his makeup is that at the big league level he may not be able to get on base consistently enough to make the kind of impact his organization expects. Nothing in Hamilton's performance suggests that's a legitimate concern for him. In fact, he posted a .429 on-base percentage in 13 Major League games last year and through 18 Cactus League games this year was batting .327. It is possible that big league hurlers will find a hole in his swing, and if that happens Hamilton will have to make an adjustment before they learn they're able to consistently exploit the weakness.
Best Case: For Odorizzi, MLB.com's No. 56 prospect, a perfect beginning to the season would mean he pitches so well that the Rays are faced with a real conundrum when Jeremy Hellickson comes off the DL in late May. Hellickson's elbow injury opened the door for the 24-year-old righty, and a decent spring got Odorizzi into the rotation. If he performs up to his potential, he'll be back into the big leagues as soon as there's another opportunity.
Worst Case: Despite his successful Triple-A campaign last year, Odorizzi might prove to be not quite ready to be a member of a Major League rotation. If he gets whacked around from the beginning of the season until late May, he'll be sent to the Minors without hesitation when Hellickson returns, and he'll have to work to earn another chance.
Kolten Wong, 2B, St. Louis Cardinals
Best Case: For many Cardinals fans, Wong is still simply the guy who got picked off to end Game 4 of the 2013 World Series. A great season for MLB.com's No. 58 prospect will make them all forget about that, and Wong is a well-rounded enough player to pull it off. The 23-year-old second baseman hit .303 with 10 homers, eight triples, 21 doubles and 20 stolen bases over 107 Triple-A games last year, and he could put up similar numbers over the longer big league season.
Worst Case: Wong batted .375 through his first 18 Grapefruit League games this year. But aside from that limited Spring Training sample, he has yet to prove himself as a big league hitter. The longer it takes him to do so, the harder it will be, and when he makes the kind of gaffes most young players occasionally make, they'll stick to him. If everything goes wrong for Wong, the Cardinals will turn to Mark Ellis and Wong will be headed back to Memphis.
Best Case: If Johnson -- who worked his way up to the Majors at the end of his second full pro season -- pitches the way he has the potential to, the 24-year-old righty will combine with Chris Sale to provide the White Sox with a heck of a one-two punch. He was 12-3 with a 1.96 ERA between Double-A and Triple-A last year. Though nobody expects him to match those numbers in his rookie year, it's possible he could match the 3.25 ERA he had over 27 2/3 frames with Chicago last year.
Worst Case: MLB.com's No. 70 prospect has a strong fastball and slider, but his changeup and curveball might not play as well to big leaguers as they did to Minor Leaguers, especially after the hitters see him a few times. But a poor rookie year for Johnson will likely still make him a decent No. 4 starter for the South Siders.
Best Case: Choice, MLB.com's No. 72 prospect, fought hard through Spring Training and on the last week of the Cactus League was named the Rangers' fourth outfielder. If he's able to take advantage of whatever chances that come his way, Texas will manufacture more and more of those opportunities, perhaps spelling for designated hitter Mitch Moreland against lefties or occasionally starting day games that follow night games. From there, he's an injury, bad slump or trade away from an everyday outfielder role.
Worst Case: It's easy for young talent to stagnate on the bench. If Choice doesn't get to play often enough, it's easy to see him struggling in whatever limited opportunities come his way. And if he struggles in those limited opportunities, it won't necessarily mean the Rangers will want to give him more, at least not in the Majors. They may decide he needs to get into regular action in the Pacific Coast League.
Chris Owings, SS, Arizona Diamondbacks
Best Case: Owings had quite the battle with Didi Gregorius this spring for the D-backs' starting shortstop job, and now that he's made the team, he might prove to be one of the most reliable rookie hitters this year. MLB.com's No. 77 prospect, Owings batted .302 over 17 Cactus League games in March. Considering his .330 average at the Triple-A level last year, it's reasonable to think he could match his Spring Training number over the course of the season.
Worst Case: The 22-year-old infielder's defense is a tad behind his bat. If he goes into an offensive slump, the D-backs may feel a little remorse over their Opening Day roster decision. If Gregorius is coasting through Triple-A games and things get bad enough for Owings, they may reverse that decision and hand Owings a ticket to Reno.
Josh Jackson is a contributor to MiLB.com. This story was not subject to the approval of the National Association of Professional Baseball Leagues or its clubs.
View More