Charitable Tuesdays Returns in 2017
Local non-profits invited to apply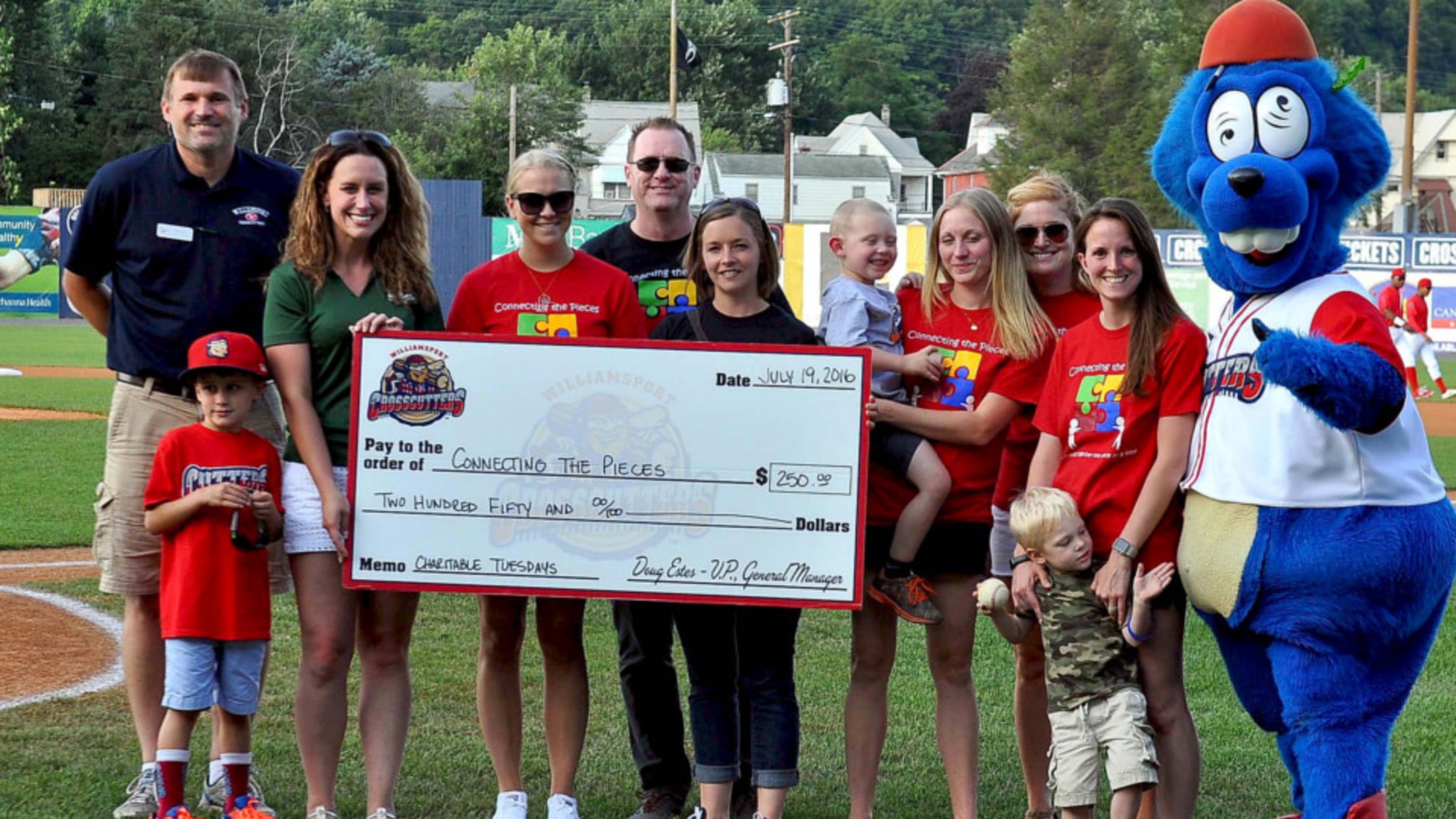 One organization will be featured at every Tuesday home game and receive; A display table in the stadium to display and distribute promotional literature and materials A live on-field interview before the game Ceremonial 1st pitch honors for the organization The opportunity to be a guest on the Crosscutters radio
One organization will be featured at every Tuesday home game and receive;

A display table in the stadium to display and distribute promotional literature and materials
A live on-field interview before the game
Ceremonial 1st pitch honors for the organization
The opportunity to be a guest on the Crosscutters radio broadcast for one inning
A $250 donation to the organization courtesy of Woodlands Bank and the Crosscutters presented during an on-field ceremony
"Woodlands Bank is excited to, once again, sponsor Charitable Tuesdays with the Crosscutters.", stated Jon P. Conklin, President & CEO of Woodlands Bank. "Our team of employees are passionate about volunteering their time and efforts in giving back to the communities we serve. Our partnership with the Crosscutters just reiterates the commitment that we have to our local communities and to the charitable organizations that do so much for them."
Interested organizations should submit an application, available for
download HERE
or in-person at BB&T Ballpark. Applications must be received by June 2, 2017. More information is available by contacting the Cutters Director of Community Relations, Sarah Budd at (570) 326-3389 or email

[email protected]
The Crosscutters 2017 season opens on June 20 when they host the State College Spikes. The full schedule can be found
HERE
.
[Empty Body]