Cubs promote top picks Bryant, Schwarber
Bryant headed to Pacific Coast League, Schwarber to Midwest League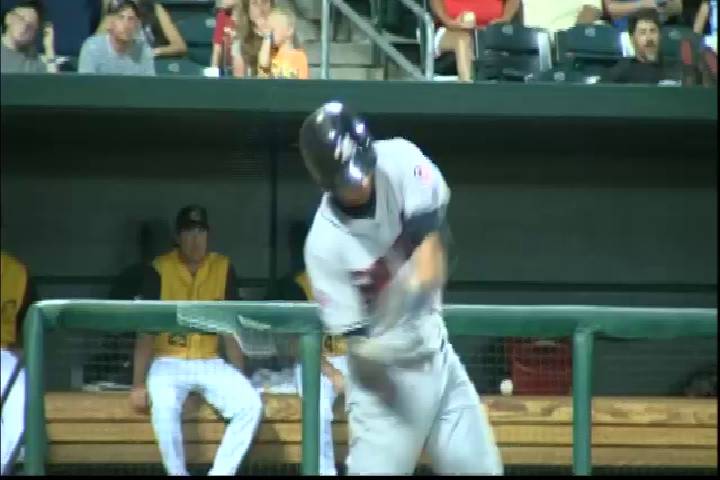 By Jake Seiner / MiLB.com | June 18, 2014 8:34 PM ET
That sound you hear? It's dozens of Southern League pitchers collectively exhaling a big sigh of relief.
The Cubs announced a pair of key Minor League promotions Wednesday, bumping No. 2 prospect Kris Bryant from Double-A Tennessee to Triple-A Iowa while sending recent first-round pick Kyle Schwarber from short-season Boise to Class A Kane County.
Bryant's been arguably the best hitter in the Minor Leagues this season on the Southern League circuit. The 22-year-old hit .355 with 22 homers and 58 RBIs in 68 games, posting a .458 on-base percentage and a .702 slugging percentage.
The performance was more than enough to warrant a level jump, according to Cubs president of baseball operations Theo Epstein, who spoke about Bryant's progress on a Chicago radio station Wednesday.
"Is he dominating Double-A right now? Of course he is," Epstein said. "Does that mean his development is complete? No."
Bryant is expected to join Iowa on Thursday.
Schwarber, meanwhile, is jumping to the full-season level after just five games with Boise in which he went 12-for-20 with four homers and 10 RBIs. The 21-year-old backstop was the fourth overall pick in the First-Year Player Draft earlier this month out of Indiana University.
MLB.com asked Cubs manager Rick Renteria about the movement of the team's most recent first-round Draft picks and how he expects them to handle the pressures of jumping up a level.
"I'm hopeful that those guys are concerned more with what they're doing on the field," Renteria said. "The landscape has changed. The moment-to-moment media coverage on every single thing that goes on, that wasn't existent for us. The biggest thing for me is they're handling what they're doing on the field. Part of their growth will be understanding all of this.
"All indications are that [Schwarber] is a pretty good kid, so it shouldn't be a very difficult situation."
Jake Seiner is a contributor to MiLB.com. Follow him on Twitter at @Jake_Seiner. This story was not subject to the approval of the National Association of Professional Baseball Leagues or its clubs.
View More