Media tarnished Engle's historic moment
Harrisburg Senators the first affiliated team to sign a woman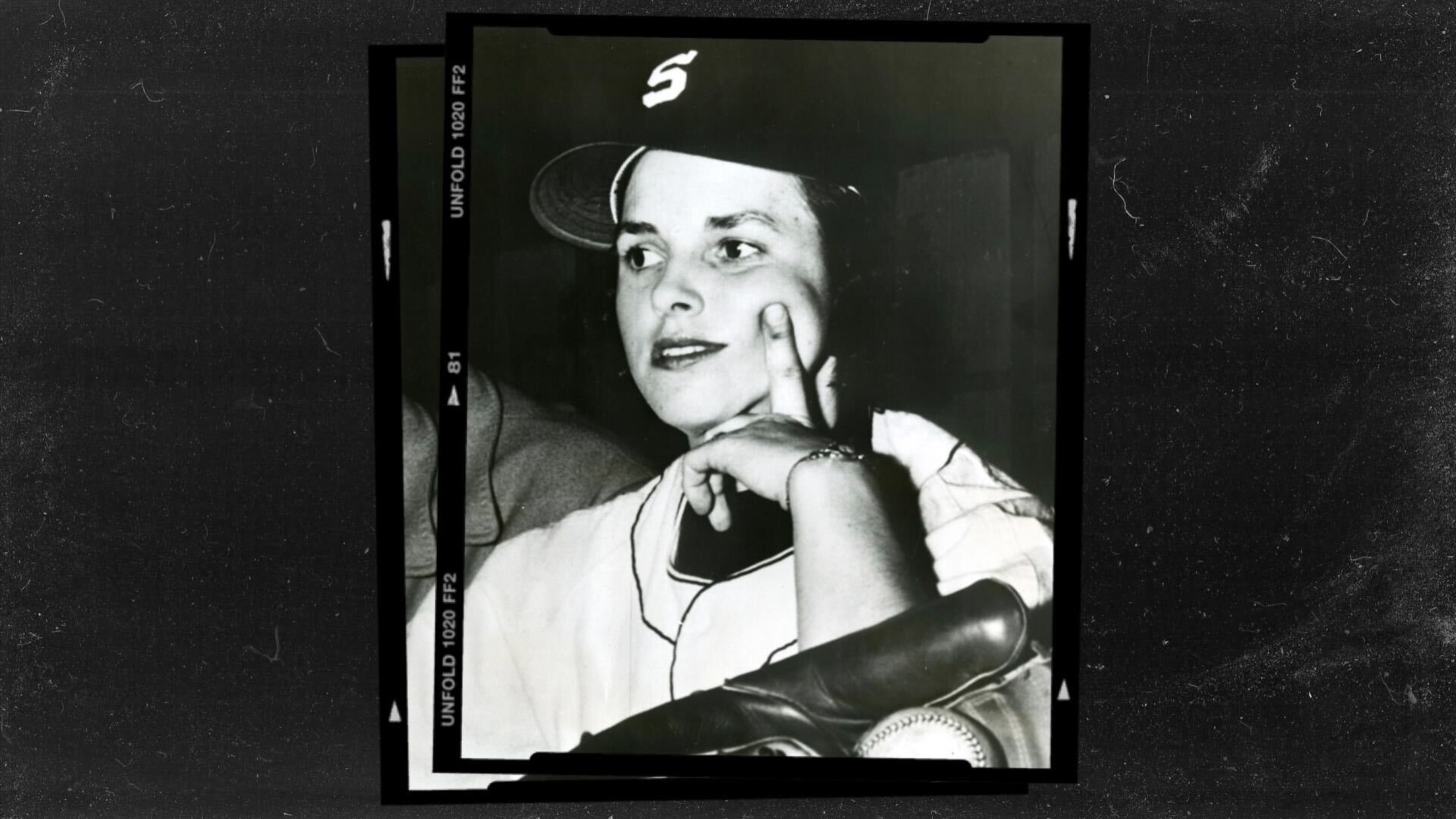 Though she never appeared in a game, Eleanor Engle became the first woman to sign a contract to play affiliated baseball in June 1952. (National Baseball Hall of Fame Library)
Eleanor Engle is quite charming and very disarming as she steers the discussion away from the intended subject. Her voice is sweet, like her personality, so it's easy to let the conversation drift. It's not that Engle is so modest that she won't discuss the weekend during which she made
Eleanor Engle is quite charming and very disarming as she steers the discussion away from the intended subject. Her voice is sweet, like her personality, so it's easy to let the conversation drift.
It's not that Engle is so modest that she won't discuss the weekend during which she made history more than a half-century ago. She's quite proud of everything she's accomplished during a long and full life, whether it was her highly successful tenure at IBM, a modeling career or her work with the local church.
It's what she did, or rather almost did, in June 1952 that causes Engle to hesitate. That she became the first woman to sign a contract to play affiliated baseball and nearly became the first woman to ever play in a game against men is certainly a badge of honor. But it was how she was treated by the national media that tarnished what should have been one of the more enjoyable experiences in her life. It left the intensely private woman leery enough that revisiting the whole affair is simply something she'd rather not do.
"I'd rather not dwell on the past," Engle, 81, said. "What was, was and what is, is. The Lord has been good to me. I've done so many things and I'm very proud of me, but I moved on. I've done so many other things, why don't we talk about them? I'm active in my community and I do all kinds of things with the church."
Moving on proved easy for Engle, even if those around her weren't so willing to let the issue fade away. The Harrisburg Senators were a floundering team in the equally floundering Class B Interstate League in 1952. Attendance was down nearly as far as Harrisburg was in the standings and by midseason, ownership was clearly looking for a spark. Whether signing Engle was a gimmick in the best Bill Veeck mode, can be debated.
But one thing is certain: team president Dr. Jay Smith and general manager Howard Gordon were serious when they offered Engle, an accomplished local softball player and a stenographer with the Pennsylvania Utilities Commission, a contract to play for Harrisburg on June 21. She accepted and the ensuing firestorm created headlines across the country, making Engle a celebrity, albeit a reluctant one.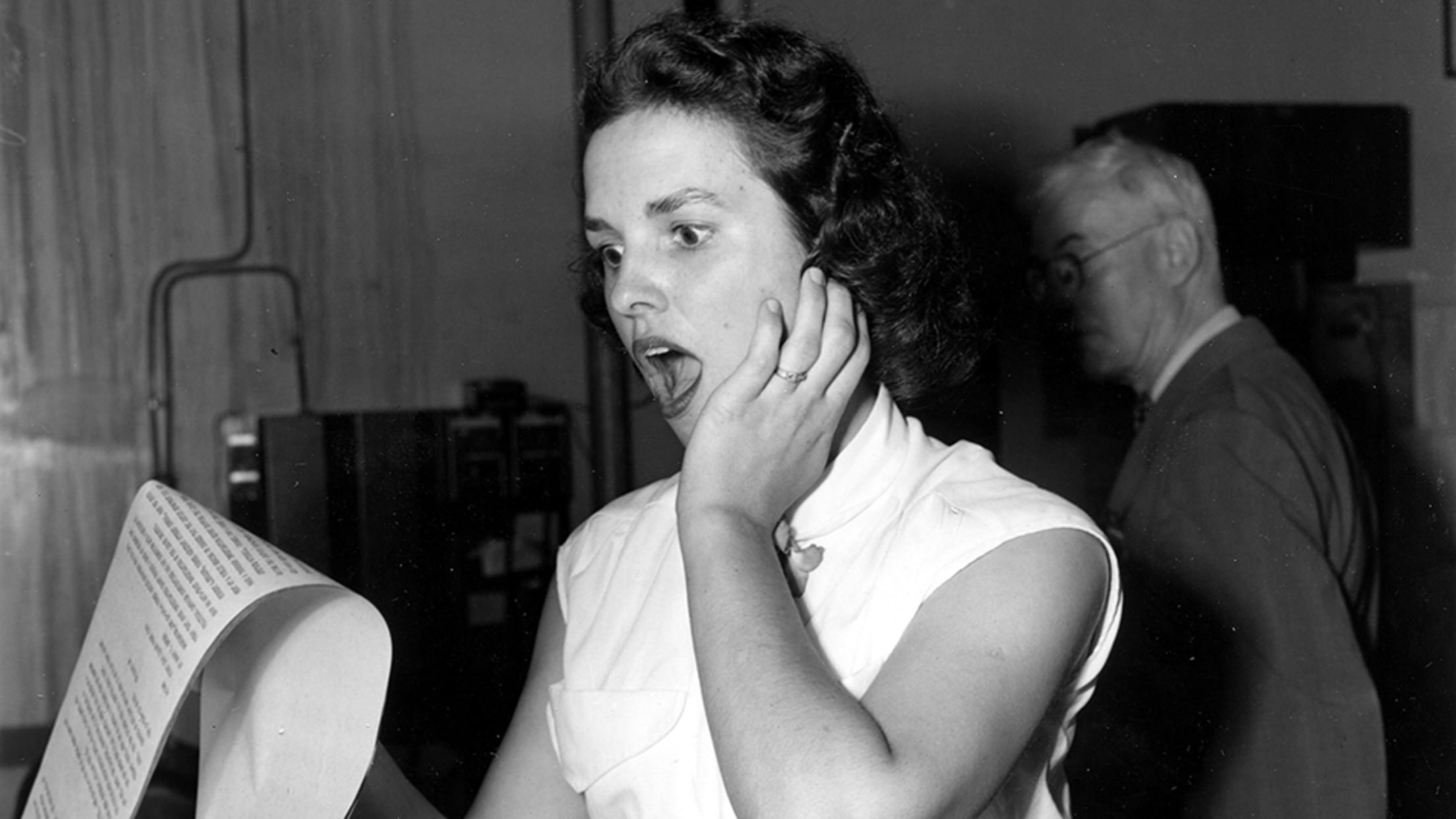 The following day, Engle showed up at the ballpark, put on a uniform and took infield and batting practice prior to the Senators' game with Lancaster. At the time, Smith told local media that Engle could "hit the ball a lot better than some of the fellows on the club."
That mattered little, though, to the game's power brokers. Minor League president George Trautman and Major League Commissioner Ford Frick voided the contract before Engle took the field for the game. She changed out of her uniform and watched the game from the press box.
Trautman issued a statement via telegram from San Francisco, condemning the signing while chastising the Senators for attempting such a move.
"So as to remove any possible doubt as to the attitude of this office toward any such contract," Trautman's statement read, "I am notifying all clubs that signing of women players by National Association clubs will not be tolerated and clubs signing or attempting to sign women players, will be subject to severe penalties.
"I have consulted with Commissioner Frick on this matter and he has asked me to express his concurrence in the view that this is just not in the best interest of baseball that such travesties be tolerated."
While that put an end to Engle's on-field experience, her off-the-field problems continued for some time. She was harassed at work, accosted on the street and portrayed in a poor light by the media. The paparazzi of the day had a grand time with Engle.
"I suffered in 1952," she said. "It was a nightmare everywhere I went. I was followed at work and when I got on the bus, people would be saying things like, 'She doesn't have a baseball player's legs.' People couldn't understand why I didn't like the limelight. I felt like I was being tailed all the time. I would come out of church and photographers would be there. The publicity and everything was unbelievable, I can't begin to tell you. The day the story broke, the photographers were in the hallways of my office building. It was awful. I thought I was going to lose my job."
The newspapers and wire services also seemed fixated on her looks, the style of writing consistent with the times. One report called her a "shapely brunette" while another referred to her as "the willowy brunette."
Yet another called her "the attractive rookie."
"Well, I was a willowy brunette," Engle laughed. "I was considered attractive, but looks don't mean anything."
There were moments, though, that made her smile. Bob Hope, who was a part-owner of the Cleveland Indians, sent her a congratulatory telegram, as did Leo Durocher. A Philadelphia talent agency wanted to make a movie about her, claiming it would have been better than "The Jackie Robinson Story." She had offers to attend rodeos and travel but turned them all down.
Engle said she didn't get angry when she was forced into a quick retirement. She simply went back to work and continued on with her career. She eventually landed a job with IBM in 1963 and stayed with the company for 27 years, never once letting anyone know she was a celebrity. Engle is proud of the fact that she kept her baseball past from her co-workers, many of whom didn't learn of her exploits until a local newspaper published an article about her last year.
Through the years, she was also a successful runway model, doing afternoon shows at local department stores. Engle still does volunteer work with senior citizens and plays the organ in church. She also enjoys going out in the yard from time to time and playing catch with her grandson.
The Topps Company chased Engle for years in an attempt to issue her baseball card, but she refused until she retired from IBM. The card shows a picture of Engle sitting at one end of the dugout in Island Park with the rest of the team sitting at the other end.
"The card looks like I'm a skunk at a picnic," she said.
That hasn't prevented fans from sending her the card and asking for an autograph. She said she receives seven or eight a month, all coming with autograph requests, and happily obliges. Her autographed card is selling for $30 on eBay.
The National Baseball Hall of Fame had an exhibit on women in baseball last year in which Engle was featured, but she declined to attend the opening, wary of having to speak to reporters.
Engle still has the contract she signed and the uniform she wore, but don't ask where they are. It's part of her past, one of which she's proud but reluctant to speak of.
"I guess if I had been accepted, I would have enjoyed it more," she said. "I never dreamed it would be like it was, with all the reporters trying to get to me. I didn't think it would be any different than if a man had signed. I guess Ford Frick threw me a curve and I struck out."
In one sense perhaps, but not before she proved herself to be bigger and better than the narrow-minded folks who kept her from making history.
Kevin Czerwinski is a reporter for MiLB.com.