Mets Prospect Primer: Syndergaard shines
MLB.com's No. 11 prospect could reach big leagues by season's end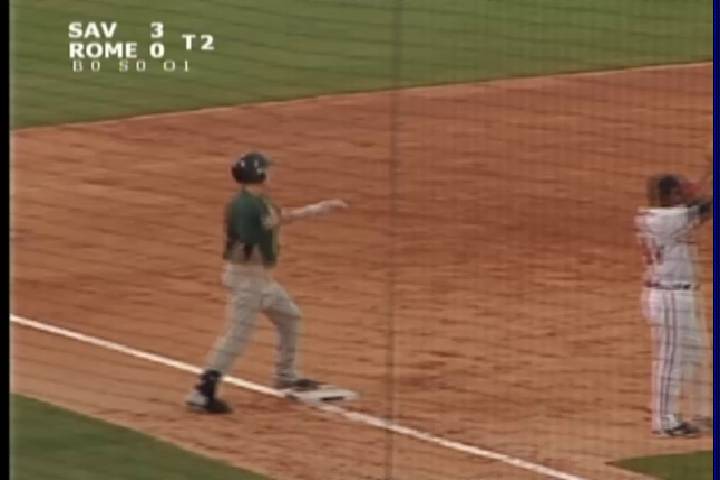 By Robert Emrich / MiLB.com | March 31, 2014 10:00 AM ET
Some players are on the verge of stardom, others are entering a crucial phase of their development and still others are getting their first tastes of full-season ball. With the 2014 season approaching, MiLB.com takes a look at the most intriguing prospects from each MLB organization.
Though Syndergaard struggled somewhat this spring in Grapefruit League play and will open the season at Triple-A Las Vegas in the Pacific Coast League, MLB.com's No. 11 overall prospect has a legitimate chance to be on the mound for the Mets at some point this season.
In his first year with the organization following the Dec. 17, 2012 trade from Toronto, the Texas native finished 9-4 with 133 strikeouts over 117 2/3 innings between Class A Advanced St. Lucie and Double-A Binghamton. Perhaps most impressive, the 6-foot-6 righty not only pitched well in the Eastern League but seemed to thrive at the higher level, limiting batters to a .228 average while racking up 11.5 strikeouts per nine innings.
Given the Mets' success with Matt Harvey in 2012 and Zack Wheeler last year, a strong first three months by Syndergaard could push the hurler to Citi Field at some point this summer.
Though it might be odd to see a Top 10 organizational prospect tabbed as a breakout candidate, the label might fit Nimmo perfectly. The 20-year-old showed good patience in his full-season debut, drawing 71 walks while batting .273 for the Sand Gnats, though he's slugged just 10 homers in 189 Minor League games since being drafted 13th overall in 2011. He'll move up to another tough hitting league this season, playing for St. Lucie in the Florida State League.
"I think we could see Brandon Nimmo have a big year in 2014," said Paul DePodesta, vice president of player development and scouting for the Mets. "I think his numbers are suppressed by the ballpark in Savannah, though it was still a good year. I think for a guy who spent the year there, his OBP was as high as anyone we've seen there. I think Brandon getting out of that environment, not that the Florida State League is more friendly, I think we'll continue to see an increase in power numbers."
After a brilliant 2012 campaign in Brooklyn, it appeared Robles was on a fast path to the big leagues after the Mets opted to start him in Class A Advanced St. Lucie the following year and place him on their 40-man roster. Things didn't quite turn out as hoped as the 23-year-old went 5-5 with a 3.78 ERA in just 18 total appearances and, after not allowing a single long ball in 2012, saw eight of his pitches leave the park last year.
"Hansel Robles was bothered by some arm difficulty," said DePodesta. "Nothing that required any action, but it shut him down a couple of times. He had a good year in Brooklyn [in 2012] -- so good we put him on the 40-man roster. Last year, while fine, wasn't to the level of a 40-man roster player in High-A ball. If you're going to protect someone down there, you hope they're going to move quickly. He went to the [Arizona] Fall League and pitched well. The expectations are awfully high, which is why I would name him. Last year was good but not as good as the expectations."
More to keep an eye on: Nimmo's teammate in Savannah, Kevin Plawecki, is coming off a big year with the bat, posting a .305/.390/.448 slash line in 125 games between the Sand Gnats and St. Lucie. He has also drawn praise for his abilities behind the plate. ... After missing more than two seasons following Tommy John surgery, Steven Matz showed why he was selected in the second round in 2009. Utilizing a fastball regarded as above-average, the New York native racked up 121 strikeouts, posted a 2.62 ERA and, most importantly, made 21 starts. ... While it's not known at this point where 2013 first-rounder Dominic Smith will open this season, the first base prospect should hit wherever he winds up. He batted .287 with three homers and 22 RBIs in 48 Gulf Coast League games and added four more RBIs in three games with Kingsport to round out the season. ... 2013 turned out to be a big year for Dilson Herrera as the 20-year-old second baseman was named a South Atlantic League All-Star, played in the Futures Game and was traded from Pittsburgh to New York in August. Herrera finished with 11 homers and 14 stolen bases while compiling a .750 OPS.
Robert Emrich is a contributor to MiLB.com. Follow him on Twitter @RobertEmrich. This story was not subject to the approval of the National Association of Professional Baseball Leagues or its clubs.
View More