Nationals reassign top prospect Giolito
Top-ranked right-hander to start season in Minors for Washington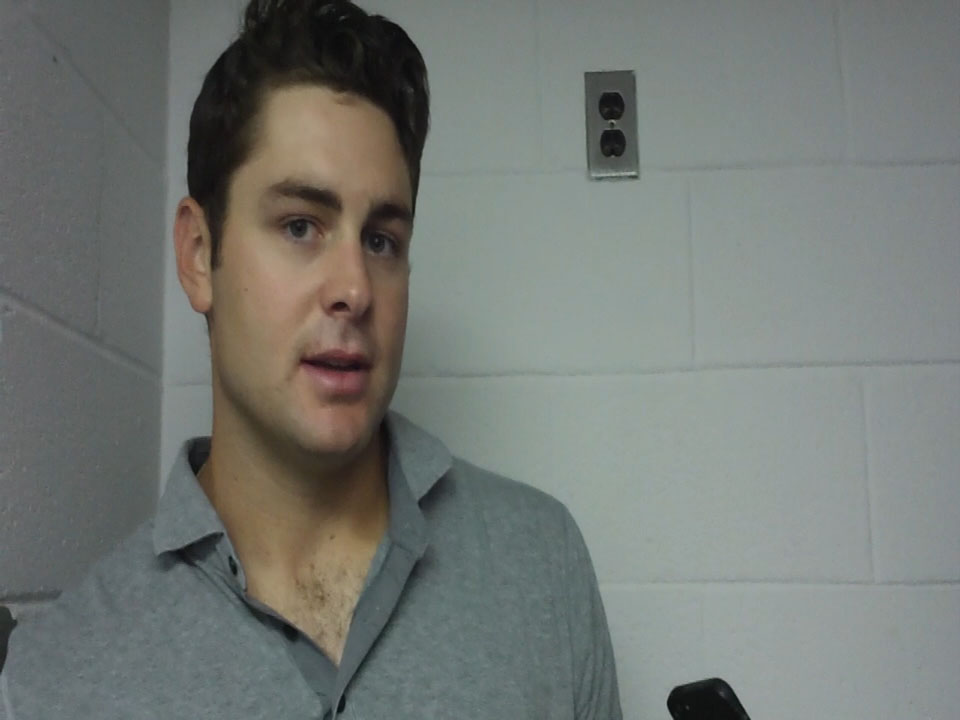 By Danny Wild / MiLB.com | March 23, 2016 3:00 PM
The Nationals reassigned top prospect Lucas Giolito to Minor League camp Wednesday.
MLB.com's No. 3 prospect and top-ranked pitcher went 1-0 with a 4.05 ERA in four Spring Training outings this month, striking out nine and walking three while allowing three runs on seven hits over 6 2/3 innings.
The 21-year-old right-hander could start the season at Triple-A Syracuse or return to Double-A Harrisburg after ascending two levels and playing in the Futures Game last summer, when he went a combined 7-7 with a 3.15 ERA and 131 strikeouts in 117 innings over 21 outings.
Giolito spoke earlier this week about his hopes of reaching the Majors, telling the Washington Post, "There's a different side of it with the prospect rankings and stuff. It's cool, but you don't want to be a prospect. You want to be a big leaguer."
But Giolito has only eight appearances above the Class A Advanced level entering 2016 and the Nationals are not likely to rush the 2012 first-round pick, especially with a rotation that includes Max Scherzer, Stephen Strasburg and Gio Gonzalez. A second-half promotion is likely for the 6-foot-6 righty assuming he stays healthy.
"For being 21 years old, he shows a lot of maturity being here," Scherzer told the Washington Post. "He's got a sense of humor so he'll blend in well with the clubhouse. He seems interested in learning the game and trying to think on the next level."
"You don't want to be overbearing, but you don't want to coddle him either," Strasburg added. "I just try to do my thing, and when he has any questions or wants advice from me, I do my best to give some good advice."
Giolito was clocked at 94 mph with his fastball this spring while also showing off his curveball and changeup. He was limited to a pair of innings in his final Spring Training outing on March 18, when he held the Mets to one hit and a walk in his lone exhibition start.
"I've always had confidence in my stuff," Giolito told the Post after the outing. "I've never questioned, 'Oh man, what are Major League hitters going to do against me?' I know that I have the stuff to get them out if I execute properly and I was throwing some good two-seamers low in the zone, they were pretty fastball-happy swinging and some weak contact so ended up being a good couple innings."
Danny Wild is an editor for MiLB.com. Follow his MLBlog column, Minoring in Twitter. This story was not subject to the approval of the National Association of Professional Baseball Leagues or its clubs.
View More