Owens dazzles as Sea Dogs sweep Curve
Top Red Sox prospect fires Minors-best second shutout of season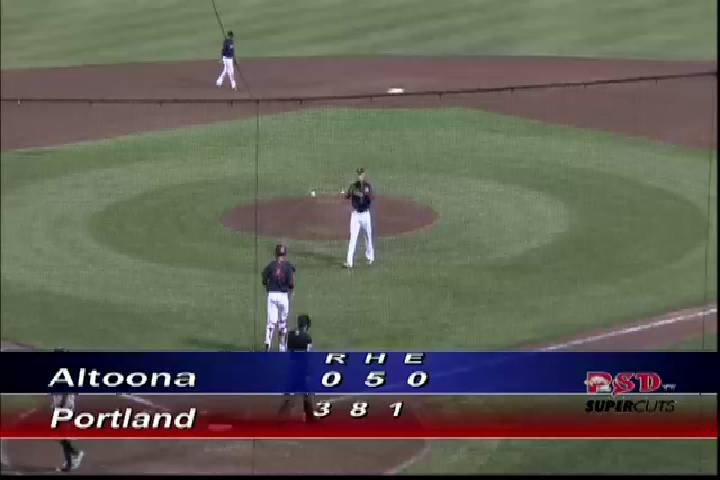 By Tyler Maun / MiLB.com | June 21, 2014 1:26 AM ET
The baseball adage of June swoons apparently doesn't apply to Henry Owens. As summer officially dawns, he's continuing his hottest stretch of the season.
The Red Sox's top prospect turned in his Minor League-best third complete game and second shutout of the season, a five-hitter, as Double-A Portland beat Altoona, 3-0, to finish off a doubleheader sweep.
Facing the Curve for the first time this season, Owens (9-3) continued to flash his dominant June form, but it took a bit for him to find his groove. He pitched around a baserunner in the first, surrendered a single and a walk in the second and gave up two more hits in the third.
"Early in the game, I would honestly say I thought he struggled a bit with creating a true rhythm and timing," Sea Dogs pitching coach Bob Kipper said. "He had some challenges commanding down in the zone, particularly with his fastball and changeup. With that said, over his first four innings, I thought this guy always found a way to always make a pitch when the game required him to make a pitch."
Portland handed Owens an early lead in the bottom of the first when David Chester singled home two runs. In the third, Keury De La Cruz singled in Jonathan Roof.
After Altoona's Matt Curry drew a leadoff walk in the fourth, Owens settled in. The 21-year-old southpaw retired the side in order after that and, after two singles in the fifth, set down the final eight batters and finished with eight strikeouts.
"From the fifth inning on, this guy was dominating," Kipper said. "He really settled into this game and really found his stride. His delivery was timely and more repeatable and really created an effective three-pitch mix. His big challenge is always establishing the use and command of his fastball. I thought, by and large, he did a really good job of that tonight."
Owens continues to excel following his roughest stretch of the season, at least by his lofty standards. Over a three-start span from May 8-14, he walked 14 batters over 15 2/3 innings but only surrendered three runs on three hits.
"Through it all, he never got lost in those outings," Kipper said. "He always found a way. I said to myself, 'If this is as bad as it gets for Henry Owens, we've really got something special.' This guy has a way of not panicking. He always finds a way to rein himself back in."
Through his first three outings this month, Owens is 3-0 with a 0.42 ERA, allowing one run on 13 hits over 21 2/3 innings with 21 strikeouts against five walks. Eastern League foes are batting .171 against him, and a call to Triple-A could be fast approaching.
"The goal here is not to pitch in Pawtucket," Kipper cautioned, "the goal here is to pitch in Boston. I would send that message to Henry Owens like I'd send it to anyone on our pitching staff. I just think he needs to continue doing the things he's doing. Period."
Altoona's Joan Montero (2-2) took the loss in the nightcap after yielding three runs on six hits and five walks while fanning two in 3 2/3 innings.
The Sea Dogs rode two-run homers from Stefan Welch and Sean Coyle to a 4-2 victory in the opener.
Tyler Maun is a contributor to MiLB.com. Follow him on Twitter @TylerMaun. This story was not subject to the approval of the National Association of Professional Baseball Leagues or its clubs.
View More