Prime has heck of a time for Asheville
Rockies prospect homers twice, drives in career-high six runs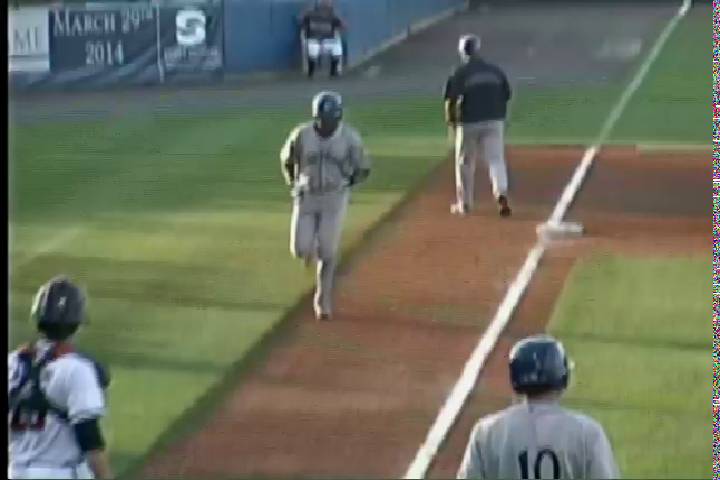 By Mark Emery / MiLB.com | August 15, 2014 11:51 PM ET
After feeling that he gave away his first at-bat on Friday night, Correlle Prime made sure he got his money's worth in each of the next four.
The Rockies prospect delivered four straight hits, including a grand slam and a two-run homer, establishing a career high with six RBIs and powering Class A Asheville to a 10-2 win over visiting Augusta.
"I really beared down those next two at-bats that I hit the home runs in, and even the two singles," Prime said. "Just really wanted to keep the ball up, man. I was seeing it real good and everything. I was slowing it down, and it felt good."
It was the second career four-hit game and second two-homer contest for the 2012 12th-round pick. He also homered twice and drove in five runs on May 22 against Hagerstown, then went 4-for-5 on July 24 against Greensboro. That win over the Suns stood as his career high for RBIs until Friday.
"I'm hitting in the four-hole, so that's my job, to drive in runs when they're out there," said Prime, who grounded out in the first inning. "When guys are in scoring position, I really need to take advantage. And they happened to be there for me tonight.
"In this game, you can't do anything by yourself. I couldn't have had six RBIs with six home runs tonight because I didn't get six at-bats."
The 20-year-old first baseman followed a one-out single by Rockies No. 7 prospect Ryan McMahon in the fourth inning with a blast to center field off Christian Jones, then hit another offering from the starter out to right-center with none out and the bases loaded in the fifth. He also singled in the sixth and eighth, scoring after his fourth hit of the night.
Prime has dialed long distance in back-to-back games as he hit a solo shot to center off Robert Ramer in the fourth inning of the Tourists' 8-2 win on Thursday.
"I'm feeling good, just really getting good pitches to hit," he said. "That's half the battle. Not helping the pitcher out, just getting pitches I know I can handle, in the proper counts.
"I'm just doing my job, man. It's all about the team for me, and anything I can do to help the team, that just makes me feel great."
Through 114 games, the Florida native has compiled a .278/.325/.520 slash line with 20 homers and 90 RBIs. He ranks second in the South Atlantic League in RBIs and third in homers and slugging percentage while pacing the circuit with 67 extra-base hits, 44 doubles and 236 total bases.
"I'm feeling real good right now," Prime said. "Hopefully, I can just keep it going with what I've been doing."
McMahon went 3-for-3 with a double, walk and four runs scored, while Ashley Graeter contributed two hits and three RBIs. McMahon leads the league with 95 RBIs.
Tourists starter Johendi Jiminian (12-5) gave up one run on six hits and a walk over six innings, striking out four.
Jones (5-8) was charged with seven runs -- six earned -- on seven hits and two walks while fanning five over 4 2/3 innings.
Mark Emery is a contributor to MiLB.com. Follow him on Twitter @Mark_Emery. This story was not subject to the approval of the National Association of Professional Baseball Leagues or its clubs.
View More