Robertson revels in Ports' productive night
Top Athletics prospect racks up five hits on perfect night at the plate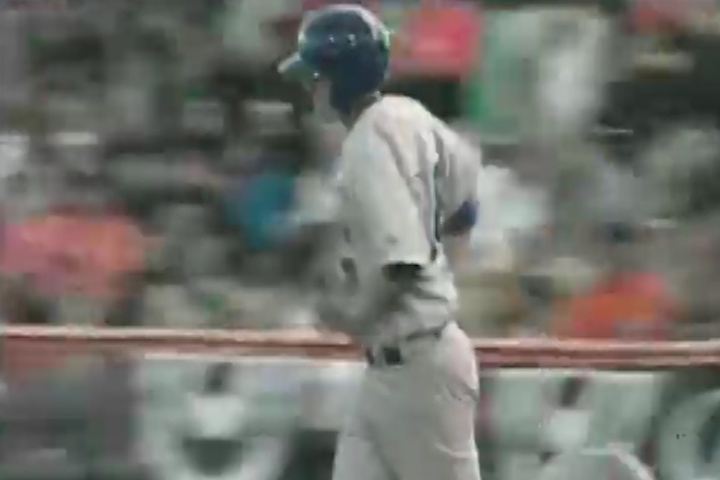 By Tyler Maun / MiLB.com | August 10, 2014 2:44 AM ET
Daniel Robertson had a game to remember on Saturday, but on a night of big contributions all around, he enjoyed watching his teammates have their moments in the spotlight just as much.
The A's top prospect matched a career high with five hits on a perfect night at the plate as Class A Advanced Stockton cruised to a 13-1 rout of Modesto at Banner Island Ballpark.
Already riding a 14-game hitting streak, Robertson extended it in his first opportunity against the Nuts, ripping a leadoff single and scoring on Beau Taylor's base hit as part of the Ports' two-run first inning. Following a double in the second, he singled again to load the bases in a three-run fourth.
Two more singles in the fifth and seventh set the stage for Robertson to become the first Cal League batter with six hits in a game, but he walked in his sixth and final trip to the plate in the eighth.
"Our whole team came out and mashed the ball around," Robertson said. "It was one of those nights, after a loss last night, where you want to come out and hand it to a team. We did just that. I feel like everyone was seeing the ball well, and all around it was solid hitting tonight."
The Ports batted 27 times with runners in scoring position and notched eight hits on Saturday. In addition to Robertson's five-hit performance, catcher Beau Taylor racked up four knocks and finished a triple shy of the cycle. Taylor drove in four runs and A's No. 2 prospect Matt Olson and No. 18 Ryon Healy and Matt Olson each added three RBIs.
"The old saying is it's a merry-go-round," Robertson said. "I kept looking up and thinking, 'Oh, gosh, I'm getting another at-bat.' Like I said, everyone was swinging it well. I was just trying to get on base for the people behind me to do their job and let those big power guys hit me in."
Robertson is surging as the Minor Leagues hit the final month of regular-season play. After batting .304/.391/.504 with four homers and 12 RBIs in July, the 20-year-old shortstop has 17 hits in his first 41 at-bats this month, good for a .415 average.
"It's August. The season's winding down," Robertson said. "You could fold it in real easy, but you want to finish strong. The biggest thing for me is preparing myself, my body, eating right, making sure your body is 100 percent as the season comes to an end. That really gives you the extra boost night in and night out. The biggest thing is preparation and staying mentally strong."
The Ports weren't just explosive at the plate on Saturday. Stockton starter Jake Sanchez recorded a career-high 12 strikeouts over seven innings, allowing one run on three hits and a walk.
"He made my job out there easy. I was standing around a lot on defense," Robertson said with a laugh. "Jokes aside, he threw unbelievable tonight, just locating all his pitches, keeping those hitters off-balance. The guy, ever since he showed up with us, he's a gamer. He goes out there and gives it his all every start. That's a guy you love to play behind, who's constantly pounding the strike zone and real fiery on the mound. I love playing behind him. He's an amazing pitcher. He's going to be huge for us down the stretch, for sure."
The Ports improved to 33-16 and stayed four games ahead of second-place San Jose in the California League North Division second-half race.
Modesto's Ben Alsup (2-13) took the loss after surrendering six runs on 10 hits and three walks with five strikeouts in 4 1/3 innings.
Tyler Maun is a contributor to MiLB.com. Follow him on Twitter @TylerMaun. This story was not subject to the approval of the National Association of Professional Baseball Leagues or its clubs.
View More