SAL notes: Rox's Murphy embraces role
Colorado's third-round pick last summer focusing on defense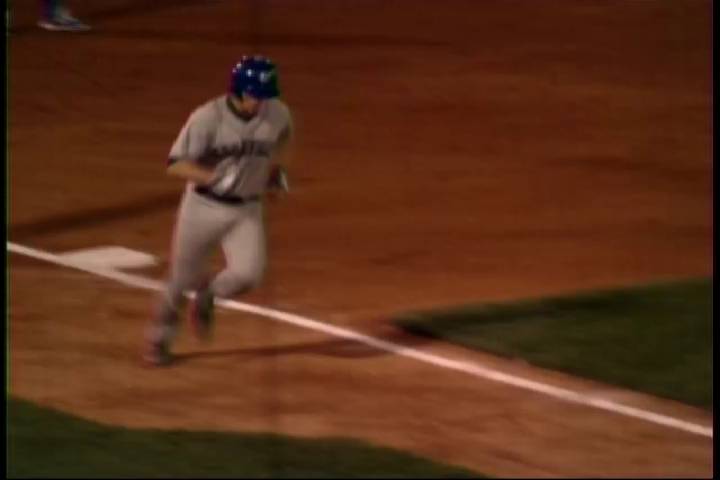 By Bill Ballew / Special to MLB.com | May 23, 2013 6:00 AM
It is not often that the Colorado Rockies use one of their top Draft picks on a catcher. Since the Major League expansion team started participating in the annual process in 1992, the Rockies have taken only five receivers in the first three rounds.
The Rockies increased their total in 2012 when they took Tom Murphy in the third round out of the University of Buffalo. In some ways, the selection was unexpected, with Murphy being among the most surprised based on his outlook a couple of years ago.
"It's definitely an honor to be drafted that high, especially being from a small school like Buffalo," Murphy said. "Going into my sophomore year I wasn't even expected to get drafted. I wound up having a good sophomore year and a good summer, and teams started talking to me. And then to get drafted in the third round by the Rockies, that's truly an honor."
Murphy has shown during the early stages of his professional career that the scouts' projections of him becoming a power-hitting catcher were accurate. In 55 games at Tri-City in the Northwest League last year, Murphy batted .288 and hit six homers with 38 RBIs despite playing his home games at Gesa Stadium, one of the best ballparks for pitchers in the Minors.
His output has been even more impressive thus far in 2013 at Class A Asheville. Through May 21, Murphy led the South Atlantic League with a .691 slugging percentage, ranked third with a .430 on-base percentage and placed 10th with a .320 batting average. He reeled off a 16-game hitting streak from April 8-May 9 and was tabbed the South Atlantic League's Hitter of the Week for April 29-May 5 when he went 8-for-16 with three homers and eight RBIs.
"I feel real comfortable right now," Murphy said. "It's easy to get comfortable when you're off to a good start. I had a real good Spring Training and that carried right over into the regular season. I came in with high expectations, especially after the way everything went in Spring Training, and I've exceeded those so far."
In college, Murphy started more than half of Buffalo's games during his freshman year and became the full-time receiver as a sophomore in 2011 when he blossomed into one of the top hitters in the Mid-American Conference. Named the MAC Player of the Year, Murphy won the conference batting title with a .384 norm in 52 games and assaulted the Buffalo record book by ranking in the top 10 in six different single-season categories. He reached base safely in all but four games and set a program mark with three home runs in a game, achieving the feat against North Carolina Central on March 19.
While his sophomore season put Murphy on the radar of scouts, his performance the following summer led to even more attention. He was rated as the top prospect in the New England Collegiate Baseball League and joined the Team USA collegiate national team for four games. Murphy says the opportunities came about due to hours of practice and dedication to improve his ability.
"A lot of that can be attributed to my [college] hitting coach, Jim Koerner," Murphy said. "He helped me more than words can say. We'd be out hours before anybody got there on game days working on things. He really taught me how to play the game and I attribute a lot of my success to him."
Murphy has carried that hard work into pro ball. He is often the first Tourists player to arrive at the ballpark, usually entering the clubhouse door no later than 1 p.m. His early arrival sets the stage for a methodical process that prepares himself as well as his pitching staff for the task at hand.
"I'm trying to learn my teammates, especially my pitchers, by catching their 'pens and realizing what they can transfer from the 'pen to the field," Murphy said. "That's the primary job of a catcher. I can hit all I want, but if I can't be a good catcher for my pitchers, I'm really no use to the team. I consider being back there behind the plate more important than driving in a couple of runs in a game. I choose to come to the park early so I can get my work in so I can feel comfortable. If I don't get a lot of work in early, I don't feel ready. Especially on the road, that's tough to do because of the scheduled bus. So I try to rush and get everything in, and that's probably the thing I'm adjusting the most to right now, the difference between home and road games."
In brief
Elander en fuego: Rome's Josh Elander has made a seamless move from catcher to left field this season and is also raking at the plate. Through May 21, he was hitting at a .329 clip and was riding a five-game hitting streak, going 9-for-20 with eight RBIs, including five against Asheville on May 16. Elander has 15 multi-hit outings in his first 42 games.
Flores on fire: Augusta right-hander Kendry Flores has allowed more than two runs in only one of his seven starts this season and is emerging as one of the more impressive pitchers in the San Francisco organization. He ranks third in the SAL with a 0.90 WHIP, 10th with a 2.13 ERA and is limiting opponents to a .197 batting average. On May 16, he tossed 8 1/3 innings of shutout baseball against Savannah, but Sand Gnats starter Rainy Lara also did not allow a run in eight frames of work.
Pounding the alleys: West Virginia first baseman Stetson Allie had his third two-homer game of the season when he went deep in the first and sixth inning at Kannapolis on May 21. Allie, who leads the circuit with 12 homers, 40 RBIs and 106 total bases, owns a seven-game hitting streak, during which he is 13-for-29 with 11 RBIs.
Bill Ballew is a contributor to MLB.com. This story was not subject to the approval of the National Association of Professional Baseball Leagues or its clubs.
View More