Smokies' Russell slugs two homers again
Cubs' No. 3 prospect pulls off trick for second time in six-day span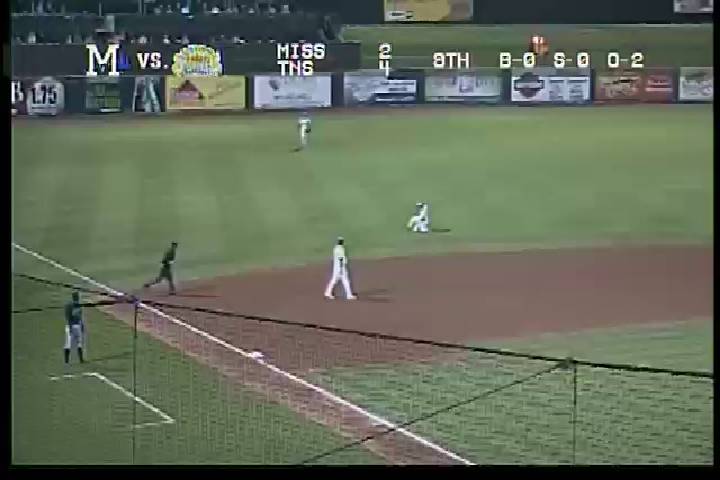 By Josh Jackson / MiLB.com | July 26, 2014 1:08 AM ET
If this is how Addison Russell plays when he's in the middle of a transition, Cubs fans have a lot to look forward to when he's fully comfortable.
"I'd like to say I'm settling in, but I am still trying to get a grasp of it and get a feel for the whole organization," said MLB.com's No. 11 overall prospect. "I'm getting there."
Russell went yard twice and drove in four runs on Friday night in Double-A Tennessee's 9-8 loss to visiting Mississippi. The two-homer game was the fourth of his career and second in less than a week.
Traded from Oakland to Chicago with outfielder Billy McKinney for pitchers Jeff Samardzija and Jason Hammel on July 4, the 20-year-old shortstop is considered the Cubs' third-ranked prospect. Since joining the organization, he's batting .250 with five homers and 12 RBIs in 16 games.
"Overall, it was good," he said after going yard twice in the first two innings Friday. "It gave us a chance to come out to a commanding lead early. It creates momentum for us going into the next innings."
With runners on first and second and nobody out in the first, Russell launched Mitch Akins' 1-1 pitch over the left-field fence.
"It's something that definitely gets the blood flowing a little more," he said. "It breaks out the opportunity that this could be a big-hit day. That's what we want to take away from that first at-bat, a positive to take into the next at-bats."
After setting off a five-run first, Russell faced Atkins again an inning later. This time, he took three straight balls and a called strike before depositing another ball beyond the left-field fence.
"It seemed like he was kind of challenging me inside and he threw a few breaking balls. But on 3-1, he threw a fastball," Russell said. "He left it over the heart of plate and I put a good swing on it. I got into a little bit, so I had an idea [that it was gone]."
The Florida native lined to third baseman Barrett Kleinknecht in the fifth and struck out in the sixth and eighth. The latter came against Brandon Cunniff and Russell was able to block out thoughts of tying the game or hitting a third homer to wage an eight-pitch battle.
"Whenever you're in that situation, you tell yourself, 'Don't try to do too much and let the pitcher come to you,'" Russell said. "He threw his pitches well, and his sequence got me off-balance, of course, with me looking on that third strike. Props to him."
Russell also contributed on defense, starting a double play on a grounder by Braves No. 3 prospect Jose Peraza that got the Smokies out of a bases-loaded jam and preserved a 6-4 lead in the sixth inning.
"We were really pumped up. Peraza hit a line drive, a one-hopper to me that he hit pretty hard, and I just wanted to keep the ball in front and make sure to get one out," Russell said. "I kind of bobbled it a little bit, but I had time to get it to second to [Jonathan] Mota, and we turned it. That was one of the really important moments in the game."
Hamstring issues limited Russell to 18 games between the California League and Texas League during his tenure in the A's system this year, but he's played on an everyday basis since June 8 and put together eight multi-hit games.
Christian Villanueva was 3-for-5 with two doubles and a run scored for the Smokies, while Luis Flores had three hits -- including a homer -- and plated three runs.
Ninth-ranked Braves prospect Kyle Kubitza hit a two-run triple in a five-run eighth inning, while Cedric Hunter fell a triple shy of the cycle, going 3-for-4 with two runs scored.
Ryan Kelly notched his first Double-A save of the year by working around a walk in a scoreless ninth for Mississippi.
Josh Jackson is a contributor to MiLB.com. This story was not subject to the approval of the National Association of Professional Baseball Leagues or its clubs.
View More