The Show Before the Show: Episode 31
Mets' Nimmo talks watching teammates in Series, life in Wyoming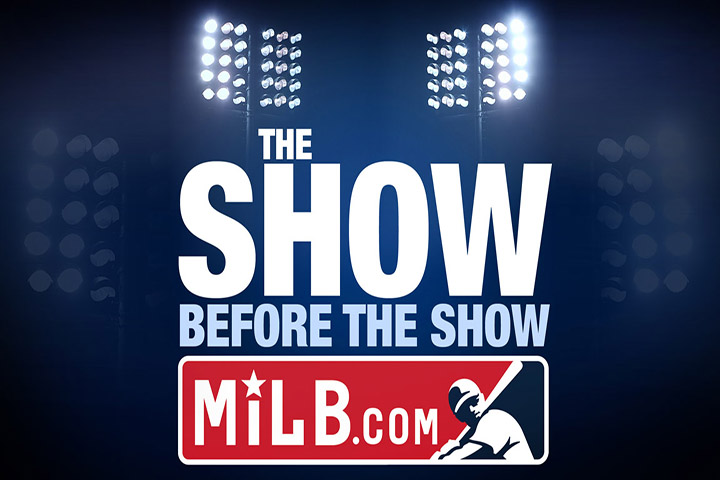 By MiLB.com Staff | October 29, 2015 11:30 AM
Check out the latest episode of The Show Before the Show, MiLB.com's official podcast. A segment rundown is listed below, in case you want to skip to a particular section. Like the podcast? Subscribe, rate and review The Show Before the Show on iTunes. Send your questions and feedback to podcast@milb.com. You can follow hosts Tyler Maun (@TylerMaun) and Sam Dykstra (@SamDykstraMiLB) on Twitter.
Listen to The Show Before the Show Podcast »
Episode 31:
Three Strikes (2:40)
The winners of the staff and fan votes for the 2015 MiLBYs are being announced, starting this week with the Starting Pitcher and Relief Pitcher awards. Tyler talks about his feature on Rays left-hander Blake Snell, who was voted the year's best starter by the MiLB.com staff, and Sam dishes on Orioles right-handed reliever Oliver Drake, who was featured in a piece this week by Kelsie Heneghan.
The prospect world was taken aback when the Royals added top prospect Raul Mondesi to their World Series roster, setting him up potentially to become the first player in history to make his Major League debut in the World Series. The guys talk about what to expect from the 20-year-old shortstop, if the Royals do end up using him at all.
Tyler and Sam consider this year's ALCS and NLCS participants (Royals, Blue Jays, Cubs, Mets) and pick which organization has the brightest future ahead of it.
Brandon Nimmo interview (26:12)
The Mets' No .2 prospect calls into the podcast at a good time for his organization with the Mets batting the Royals in the World Series. Nimmo talks to the guys about what it's like to be in the New York system at this time, how he's watching the Fall Classic and what it was like to grow up in Wyoming without traditional high school baseball. Bonus: Sam tests Nimmo, whose Twitter handle is @You_Found_Nimmo, on his Finding Nemo knowledge with three trivia questions at the end of the interview.
Ben's Biz Banter (47:40)
MiLB.com's Benjamin Hill joins the podcast for his weekly segment to talk about the Southern League's updated look and provides an update of his own on last week's discussion of Minor League title droughts, this time focusing on longest postseason droughts.
Wrapping up (56:15)
Listen to The Show Before the Show Podcast. This story was not subject to the approval of the National Association of Professional Baseball Leagues or its clubs.
View More