The Show Before the Show: Episode 32
Orioles' Bundy talks health, coming back in the Arizona Fall League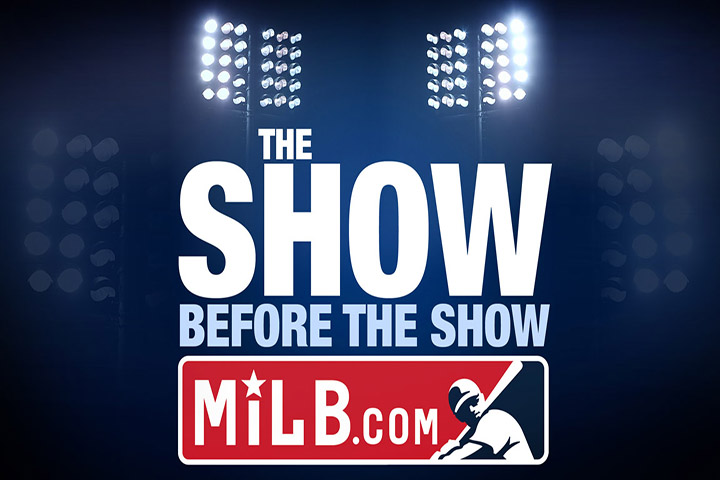 By MiLB.com Staff | November 5, 2015 12:15 PM
Check out the latest episode of The Show Before the Show, MiLB.com's official podcast. A segment rundown is listed below, in case you want to skip to a particular section. Like the podcast? Subscribe, rate and review The Show Before the Show on iTunes. Send your questions and feedback to podcast@milb.com. You can follow hosts Tyler Maun (@TylerMaun) and Sam Dykstra (@SamDykstraMiLB) on Twitter.
Listen to The Show Before the Show Podcast »
Episode 32:
Three Strikes (3:10)
Dylan Bundy interview (30:22)
The Orioles' No. 2 prospect, who missed most of the season due to shoulder injuries, returned to the mound Monday to toss a perfect seven-pitch inning in the AFL. Tyler talked to him from Arizona about his health, what he's hoping to get out of his Fall League experience and how he's planning on helping the Orioles in 2016.
Ben's Biz Banter (38:50)
MiLB.com's Benjamin Hill joins the podcast for his weekly segment and gives a preview of a story coming out Friday about his talk with Towson professor Thomas A. Rhoads, author of The Call Up to the Majors, about optimizing Minor League affiliates with nearby Major League parent clubs. Ben and Tyler also discuss this year's MiLBY Promo of the Year winners the Staten Island Yankees, who took the prize thanks to their Game of Thrones promotion that featured George R.R. Martin himself.
Wrapping up (53:39)
Listen to The Show Before the Show Podcast. This story was not subject to the approval of the National Association of Professional Baseball Leagues or its clubs.
View More