The Show Before the Show: Episode 45
A's Manaea discusses trade, overcoming injuries, Twitter handle origin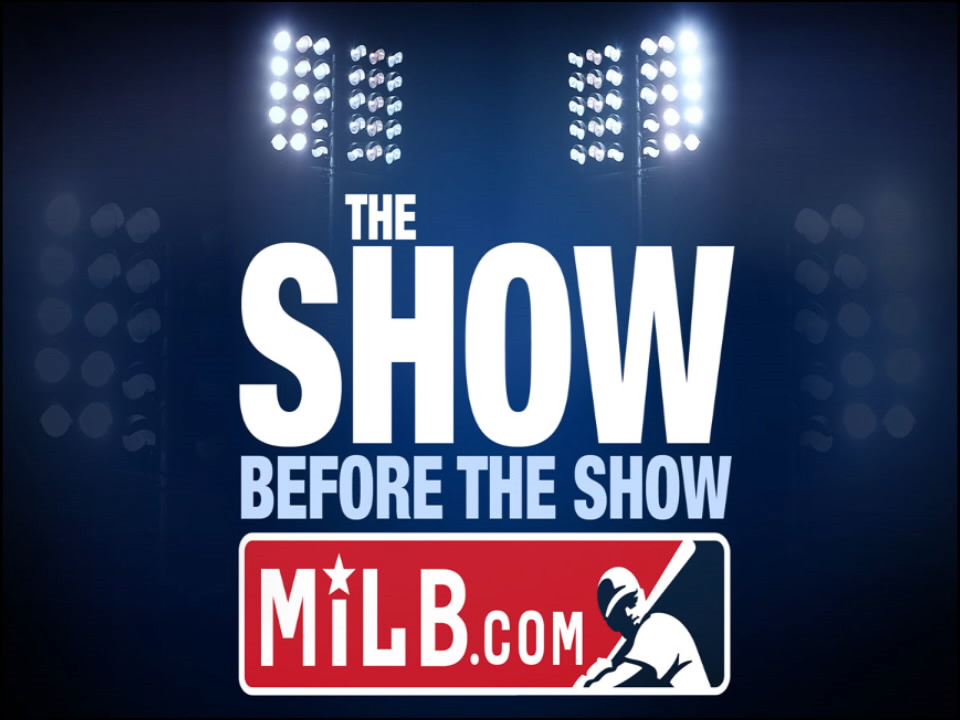 By MiLB.com | February 11, 2016 11:30 AM
Check out the latest episode of The Show Before the Show, MiLB.com's official podcast. A segment rundown is listed below, in case you want to skip to a particular section. Like the podcast? Subscribe, rate and review The Show Before the Show on iTunes. Send your questions and feedback to podcast@milb.com. You can follow hosts Tyler Maun (@TylerMaun) and Sam Dykstra (@SamDykstraMiLB) on Twitter.
Listen to The Show Before the Show Podcast »
Episode 45:
Three Strikes (4:10)
Just as a fun exercise, Tyler and Sam start the latest edition of the podcast by thinking out loud about which prospects they would trade to new organizations, where the players could either find better fits or the farm system would get a much-needed boost. Where would Tyler send Lucas Giolito? Where would Sam send Trea Turner?
In Strike Two, the guys recorded this part of the pod on Pancake Day, so they turn their attentions to everyone's favorite flapjack-related prospect, Joey Pankake.
Finally, Tuesday also brought the New Hampshire primary, and with that in mind, Tyler and Sam talk about which prospects have the personalities to be politicians someday. (Political issues aside.)
Sean Manaea interview (28:30)
MLB.com's No. 68 overall prospect Sean Manaea calls into the show from Arizona to talk about his trade from the Royals, his impressive end to the 2015 season, why he's able to rack up so many strikeouts and where in the heck he got his Twitter handle, @BABYSMGIRAFFE.
Ben's Biz Banter (46:20)
Wrapping up (57:29)
Listen to The Show Before the Show Podcast. This story was not subject to the approval of the National Association of Professional Baseball Leagues or its clubs.
View More