Travs' Smith holds own in pitchers' duel
Angels' No. 18 prospect gives up two hits over six scoreless innings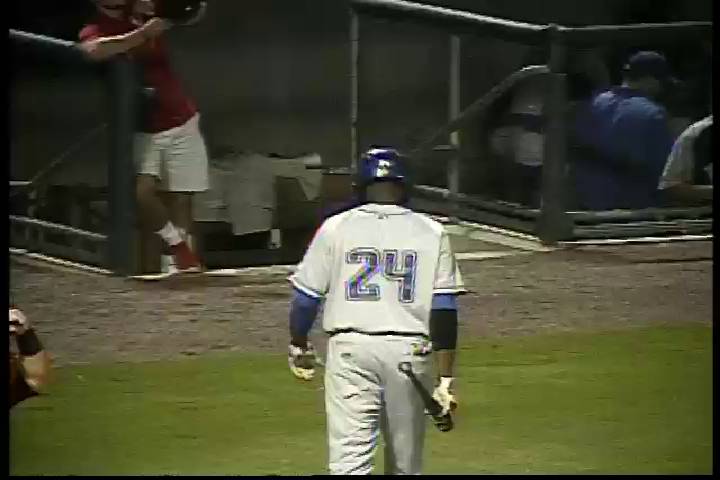 By Mark Emery / MiLB.com | July 25, 2014 2:31 AM ET
Travelers starter Nate Smith wasn't just battling Tyler Anderson and the Drillers on Thursday. He had to overcome himself as well.
Feeling far from his best, the Angels' No. 18 prospect delivered six scoreless innings in a game that Double-A Arkansas eventually won, 2-1, in 11 innings. The southpaw yielded just two hits while striking out eight and walking one.
"Going into the game, I felt terrible, to be honest," the 2013 eighth-round pick said. "I just kind of had the mind-set like, I feel terrible, so I'm just going to try to throw every pitch for a strike and get off the mound as quickly as I can, honestly."
Anderson, the Rockies' No. 10 prospect, matched Smith step for step, ending with three hits, eight strikeouts and one walk over six shutout frames. In seven starts against Arkansas this year, the 2011 first-round pick (20th overall) has given up three earned runs over 37 2/3 innings.
"Tulsa's pitcher, he's really good," Smith said. "I don't know his name, but I've seen him throw a couple times. He's really tough on our hitters. So I was like, as long as I can throw up some zeros and keep my team in the game, we have a chance."
After the starters had left, Tulsa scored a run in the seventh on Jayson Langfels' RBI single, then Arkansas answered in the eighth with an RBI single by Alex Yarbrough. In the 11th, Jett Bandy smacked a double to left field that plated Matt Long from first with the winning run.
Though neither Smith nor Anderson factored in the decision, the pitchers lowered their ERAs to 2.89 and 2.24 respectively. Smith is 5-3 across 11 Texas League starts while Anderson -- whose ERA in the circuit ranks only behind the 1.88 mark of Corpus Christi's Tommy Shirley -- has a 3-4 record over 18 outings.
"When you're in a pitchers' duel like that, it kind of raises the level of competition a little bit," Smith said. "You have to be just a little bit more mentally strong, just go out there and take care of your business while you're out there on the mound.
"All I can do is my part, just try and get some ground balls, throw up some zeros and give my team the best chance to win."
Smith cruised through the first two innings before Jared Simon singled to center to lead off the third. Tulsa didn't get another base runner until there were two outs in the fifth, when Langfels drew a walk. Will Swanner started the sixth with a single but was caught stealing by Arkansas catcher Bandy.
Smith induced three groundouts and one flyout while throwing 88 pitches, 57 for strikes. As the season edges closer to its end, he will continue to exercise the same sort of approach he relied on during his most recent start.
"So hopefully if I can keep that same mind-set when I'm feeling better, maybe I can throw up some more zeros for the team," he said. "But I think the mind-set I had was what got me through it tonight."
Arkansas reliever Trevor Gott (1-0) was perfect while notching three strikeouts over the final two innings. Tulsa's Kraig Sitton (3-4) gave up one run on two hits and two walks in 1 2/3 frames.
Mark Emery is a contributor to MiLB.com. Follow him on Twitter @Mark_Emery. This story was not subject to the approval of the National Association of Professional Baseball Leagues or its clubs.
View More