Zephyrs take no-no into eighth, walk off late
Marlins' No. 3 prospect DeSclafani returns with four hitless innings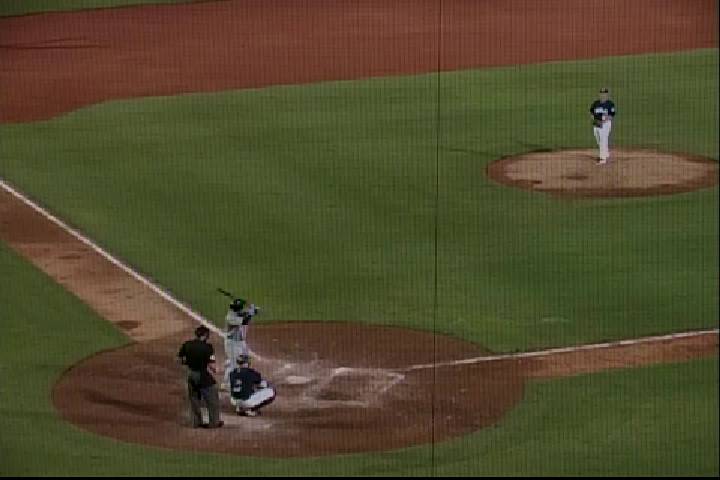 By Tyler Maun / MiLB.com | August 19, 2014 2:25 AM ET
For the second straight night, New Orleans Zephyrs pitchers took a no-hitter into the eighth inning before, like they did one day earlier, celebrating another nail-biter of a win.
Miami's No. 3 prospect Anthony DeSclafani pitched four hitless innings, Bryan Evans followed with three more, and in the 11th, Brian Bogusevic belted a walk-off home run to lead Triple-A New Orleans to a 3-2 win over Reno on Monday.
DeSclafani, making his first appearance back in a Zephyrs uniform since a pair of relief outings with the Marlins, eased back into his starting role with little trouble. In his first start since Aug. 2, the right-hander walked Danny Dorn in the first inning and Lucas Harrell in the third, but didn't allow another baserunner.
"I was actually surprised we were taking him out," Evans said. "I didn't know he was on a pitch count, so I was a little surprised when I got the call that said, 'You're going in.'
"He looked really good. His tempo was awesome. He was throwing everything for strikes. I don't think he's started for a couple weeks, but he looked like his normal self. He was spotting up and keeping batters off balance. He looked like he was in control and very comfortable on the mound."
Evans picked up right where DeSclafani left off. Despite a pair of walks, the righty carried the no-no through his three innings, striking out two.
"[The no-hitter] crossed my mind, but I think at that point, it was too early to say we were going to throw a no-hitter," Evans said. "I was just trying to keep us in the game and not give up any runs."
On Sunday, the Aces didn't get a hit off of Zephyrs starter Andrew Heaney until the eighth inning in a 1-0 New Orleans win. They came through in the eighth again Monday, when Brett Jackson singled off Chaz Roe to break up the no-hit bid. Zach Borenstein followed with a game-tying two-run homer.
Roe rebounded to take the game to extra innings, and Bogusevic connected off of Kevin Munson (3-3) in the 11th for the game-winner.
"It's always great to have a walk-off, especially the way we did it at home with a home run. It was awesome," Evans said. "I think a win's a win, but it's definitely one of those games where you start thinking about how we might be able to make a push. It might spark something."

Edgar Olmos (2-2) pitched two hitless innings, striking out two and walking one, to pick up the win.
Tyler Maun is a contributor to MiLB.com. Follow him on Twitter @TylerMaun. This story was not subject to the approval of the National Association of Professional Baseball Leagues or its clubs.
View More