Modesto Nuts Rebrand for the Copa de la Diversión Campaign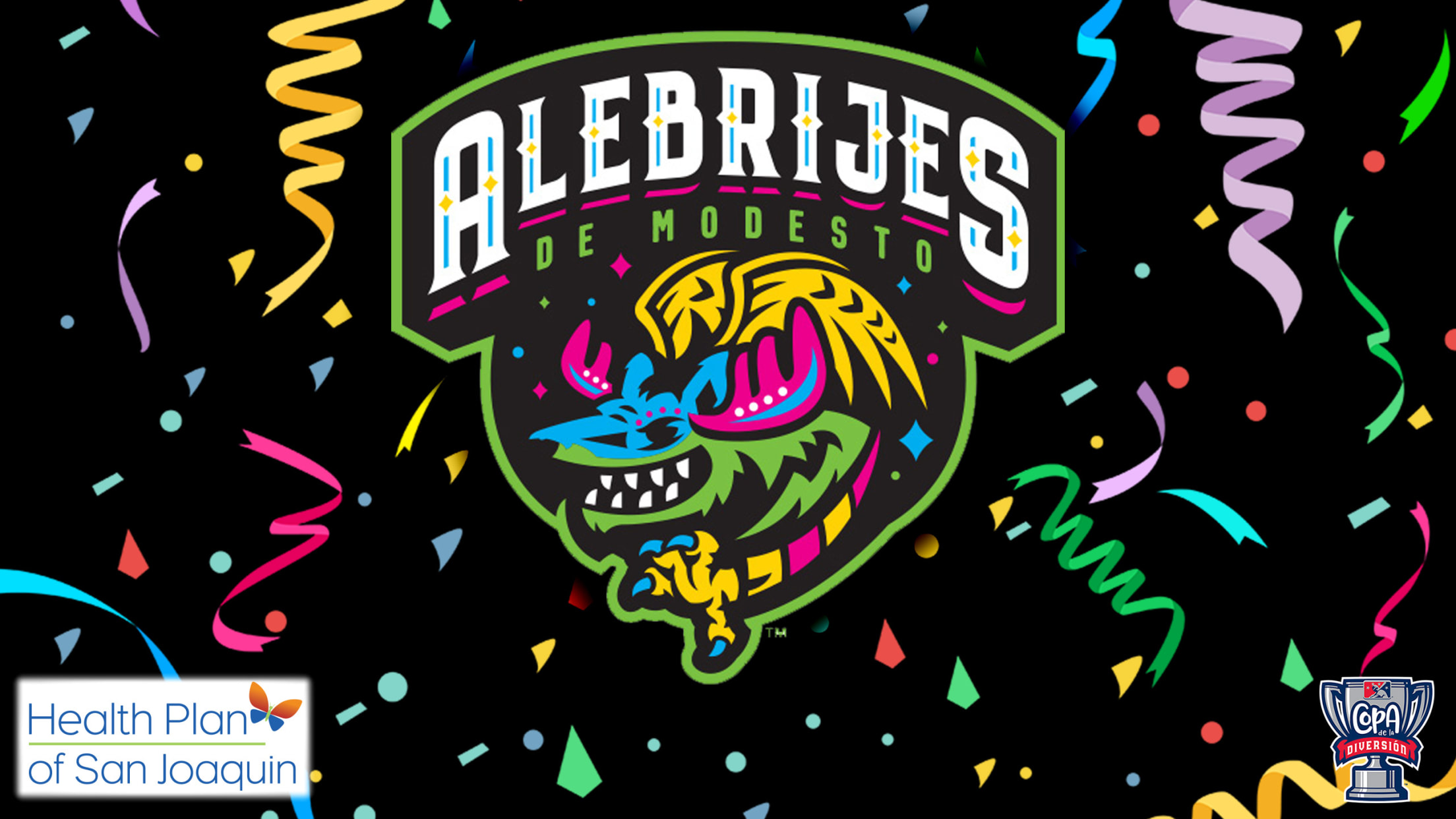 Modesto, CA- The Modesto Nuts are proud to participate in the "Copa de la Diversión" ("It's Fun to be a Fan") campaign for the 2019 season. Copa is a new platform created by Minor League Baseball that authentically connects MiLB teams with their diverse communities, embracing the culture and values
Modesto, CA- The Modesto Nuts are proud to participate in the "Copa de la Diversión" ("It's Fun to be a Fan") campaign for the 2019 season. Copa is a new platform created by Minor League Baseball that authentically connects MiLB teams with their diverse communities, embracing the culture and values that resonate most with Hispanics/Latinos.
For the 2019 season, the Modesto Nuts have partnered up with Health Plan of San Joaquin for the Copa de la Diversión Series. For five nights throughout the 2019 season fans can expect a new logo, different themes, cultural food/ refreshments, a totally new way of game day entertainment, and post-game fireworks on "Copa de la Diversión" nights. These nights will be the last Saturday game of each month with the following themes:
"Our staff has been hard at work for the last 10 months creating this program. We're absolutely thrilled to offer this to our Latin fans and privileged to work with a partner like Health Plan of San Joaquin." said Zach Brockman, Modesto Nuts General Manager.
The Modesto Nuts have chosen the name "Los Alebrijes de Modesto" for the 2019 Copa de la Diversión campaign. An "Alebrije" is a mythical creature that guides spirits safely from this life to the next. Alebrijes can take on the form of one or multiple creatures. Los Alebrijes de Modesto have taken on three forms that embody our community. The coyote, which is common throughout the Central Valley. The moose, not common in the Central Valley, but instead a representation from the Pacific Northwest part of the United States, representing the home of our parent club, the Seattle Mariners. The Mariners have taken great pride in immersing themselves into our community through countless player appearances and annual charity functions. Lastly, the Mighty Eagle, which was derived directly from La Bandera Mexicana, the heritage of nearly 50% of our population. The new logo features an Eagle's wings and talon. Los Alebrijes de Modesto are here to allow safe passage into a new generation of baseball. Viva Beisbol aqui en Modesto!!!
"Partnering with the Modesto Nuts through Copa de la Diversión is a great opportunity to reach out to Nuts fans about how HPSJ can help with their health and living their best lives. At the same time, we will join them to celebrate our rich Latino culture along with the diversity of our greater Modesto community. Copa events throughout the summer will bring inspiring, relatable messages they can use for better enjoying their healthiest lives - for kids and adults alike." said Jen Medina, Director of Marketing for Health Plan of San Joaquin
The Nuts begin their Copa Series at John Thurman Field on Saturday, April 27th, 2019 vs. Los Temblores de Rancho Cucamonga. The game begins at 7:05PM with gates opening up at 6:00PM. For more information regarding the Nuts 2019 Copa Series and ticket options, call the Nuts front office at 209-572-4487. Individual tickets went on sale Friday, March 15th.
Media Contact:
Veronica Hernandez
Director of Marketing & Promotions
Direct line: 209-343-8715
[email protected]
###
About the Nuts:
The Modesto Nuts Professional Baseball team is the Class A-Advanced Affiliate of the Seattle Mariners. For more information visit modestonuts.com or call 209-572-HITS (4487).