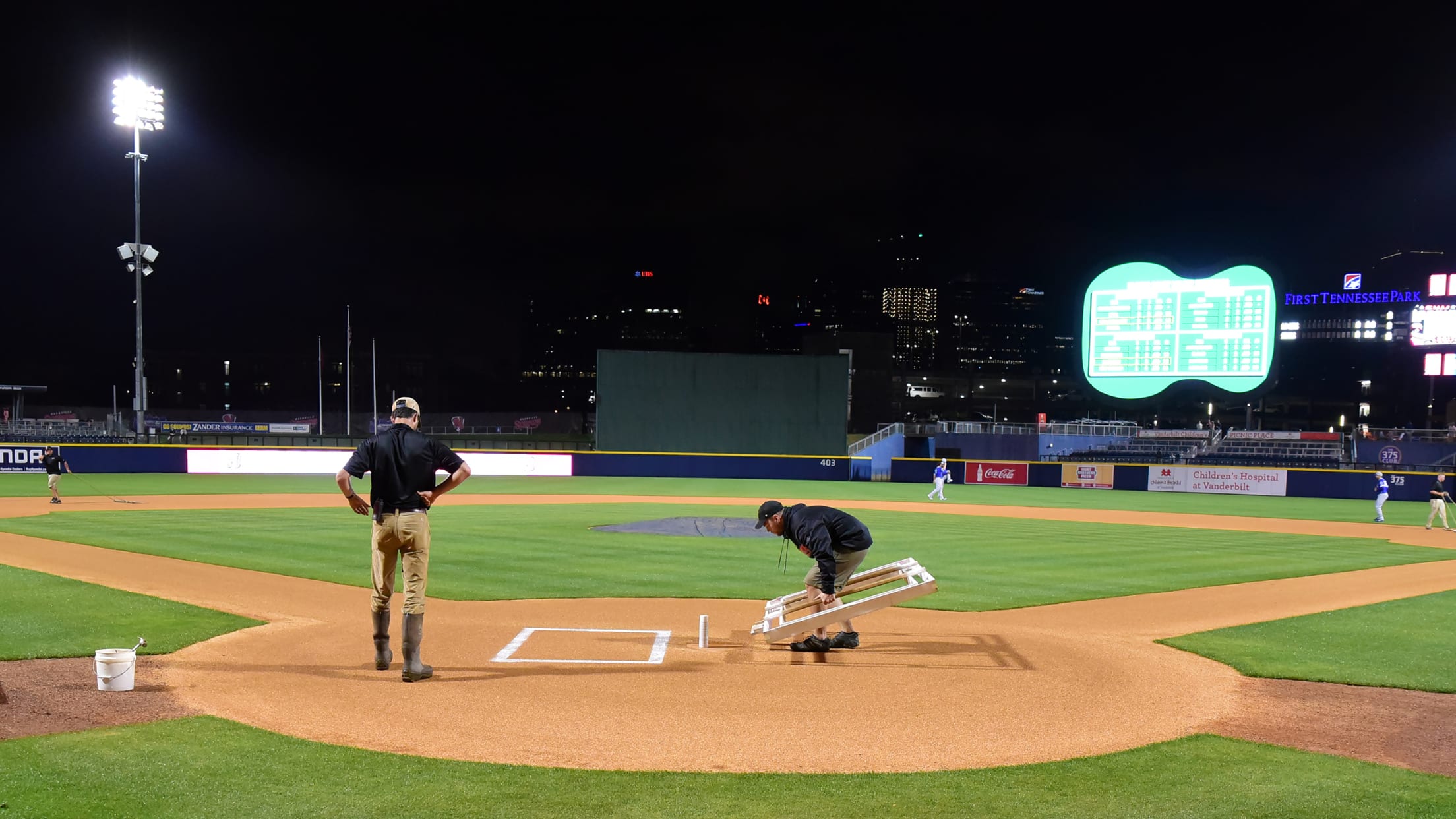 Game Day Employment
The Nashville Sounds offer a variety of part-time jobs throughout the baseball season and we are always looking for friendly, energetic, and hardworking employees. As part of the Sounds' game day staff, you provide an unparalleled experience for our fans every time we open up the gates.
If you think you are up to the challenge, please download the job application below. A description of each game day position can also be found below. Save the form to your computer, print, fill in the form completely, and return in person or by mail to First Horizon Park.
Food & Beverage Service
Centerplate is the food and beverage services provider for the Nashville Sounds. We and our partner venues have been defining extraordinary experiences through thoughtful hospitality, expertly delivered, for more than 80 years at gathering places across North America and the United Kingdom. As the pioneer and leader in live event hospitality, we are committed to making the time that people spend together more rewarding and more valuable. "Making it better to be there since 1929."
Centerplate is always on the lookout for positive and talented individuals to join our staff. We offer a wide range of game day opportunities, from Culinary to Quick Serve Hospitality. No matter what you're looking for, an exciting position and a fun experience awaits you!
Ticket Office
Ticket office employees are primarily responsible for the processing of single ticket sales and distribution of Will Call tickets to patrons of First Horizon Park.
Often one of the first team representatives to greet fans, ticket office employees must possess superior customer service skills in order to provide a positive first impression to fans. Ticket office employees are trained in the use of the Ticketmaster and Archtics computerized ticketing system.
Applicants must have strong communication skills in order to provide accurate information to guests in regard to ballpark events and ticketing policies. Applicants must also have quality cash handling skills as they will be processing both cash and credit transactions each game day.
Fan Hosts
Highly personable and energetic Fan Hosts are the face of the organization with whom our guests will have the most interaction.
Fan Hosts are attentive and assist our fans with any need that they may have at First Horizon Park, including but not limited to: seat locations, concession items and locations, restrooms, and miscellaneous questions about the facility. Fan Hosts must also be aware at all times of fan safety during games.
Each applicant must provide an upbeat and friendly personality at all times, be able to provide a high level of customer service, stand for long periods of time and work outside in any type of element. Unique entertainment abilities are encouraged!
Parking Attendant
Parking attendants are typically the first line of our customer service team that fans will encounter upon arriving at First Horizon Park.
Attendants will assist with directing and parking cars in our parking lots, provide correct information to fans on where to park, and assist with other activities that may arise during the course of the game.
Applicants must be at least 16 years of age, have an upbeat and friendly personality, be able to work outside in any type of element, and must be able to stand for long periods of time.
Merchandise Cashier
The Sounds' Pro Shop is looking for experienced, outgoing persons to fill merchandise hawker positions. Applicants must be at least 16 years of age and available to work evenings.
Duties of the cashier will include but is not limited to re-stocking merchandise in the Pro Shop and ringing up purchases.
You must be able to interact with the public, knowledgable of computers and handling of money, and be able to stand for long periods of time.
Custodial Crew
The custodial game crew is a seasonal, hourly position and plays a vital role in delivering best in class fan experiences to guest at First Horizon Park.
The ideal candidate will be consistent, energetic, engaging, passionate, personable, proactive and welcoming. This person will assist with duties that directly relate to cleaning the ballpark before and during events. Applicants must be at least 16 years of age and available to work evenings.
Grounds Crew
The Sounds have a part-time, Seasonal Grounds Crew position available. There are day shift as well as night shift positions available. Duties include but are not limited to: mound work, grass mowing, clay work, and game day preparation.
Previous landscaping experience is preferred but is not required.
Bat Boys
Not Hiring For The 2021 Season
Legend Racers
The Country Legends Racers not only race in the mid-5th inning, but also greet fans at the gates before home games and meet and greet with the fans after the race until the bottom of the 6th inning in the autographs and photo area.
The Sounds are currently seeking applicants for bat boy positions for the upcoming season at First Horizon Park. Bat boys are responsible for helping maintain a clean baseball environment for all players, coaches, and umpires, both on the field and in the clubhouse.
Candidates must be ages 16-20, able to work nights and weekends, able to lift 25 lbs., possess a knowledge of the game of baseball, and be able to pay attention to detail with minimal supervision.