Vihuelas' Cinco de Mayo Bundle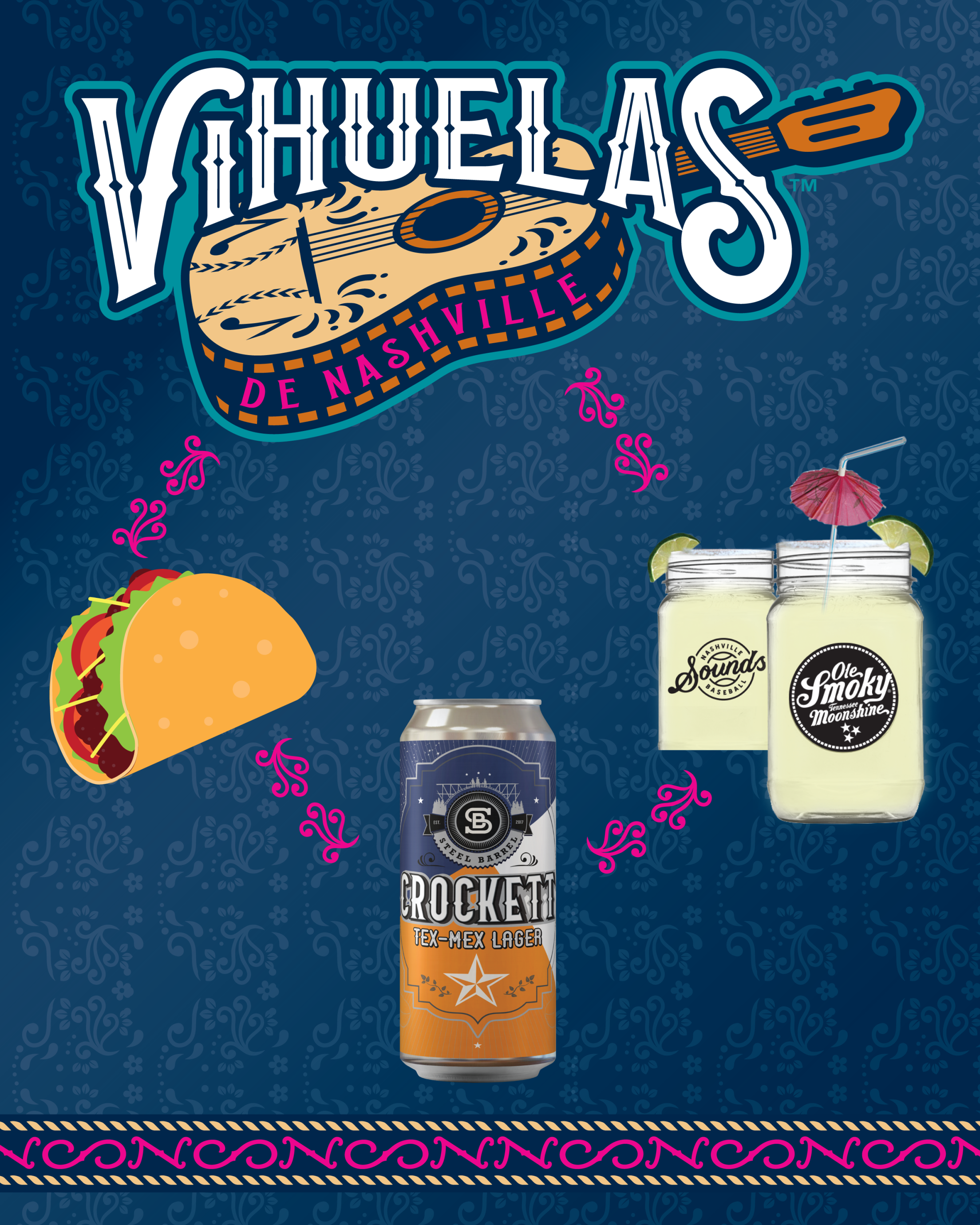 Vihuelas' Cinco De Mayo Bundle
As part of the Copa de la Diversión event series, fans can purchase the Vihuelas' Cinco de Mayo Bundle for the Saturday, May 4 game at 6:35 p.m. or the Sunday, May 5 game at 2:05 p.m.
The Bundle Includes:
A Ticket to Either the Saturday (May 4) or Sunday (May 5) game
All-You-Can-Eat Taco Bar
Unlimited Draft Beer (Crockett Tex-Mex Lager)
A Seat in the Vanderbilt Health Picnic Place (pictured above)
A Ole Smoky Moonshine Margarita served in a Souvenir Mason Jar
Bundle Price: $60*

Additional Bundle Information
Offer available online only. Limited quantity available. Sales tax not included.
The all-you-can-eat taco bar will be open for 1.5 hours (when gates open) and the unlimited beer will go until the seventh inning.
All fans may purchase the Vihuenlas Bundle, but must be 21 years or older to receive alcohol offerings.
Enter To Win a Tasting Tour For Two!
As a part of the Bundle promotion, our friends at Steel Barrel Brewery are offering fans the chance to win a Hop Springs Beer Park outing for two! Hop Springs Beer Park is one of the largest brewhouses in the state featuring the Steel Barrell taproom, hiking trails, dog park and a 5,000-seat amphitheater.
The outing prize pack includes a Steel Barrel Brewery Tour and Tasting with Head Brewer; a Bottomless Mug for the day of the tour and a Disc Golf (with Disc golf starter pack included).
No purchase necessary. Simply look for enter to win registration boxes during the game or use our online registration box.
Must be 21 years or older to enjoy