Brews & Brewskis Night

Join us for Brewers & Brewskis Night in Hit City Hall on Wednesday, May 10!
Your ticket includes:
One (1) tasting cup for unlimited beer samples in Hit City Hall (from 5:30 to 7:30 p.m.)
One (1) Relief Pitcher T-shirt created with Music City Creative Co.
One (1) general admission ticket
All tickets purchased after noon on April 26, 2023 will be first come first served for shirt sizing. You can note your preferred size, however we cannot guarantee your size for any orders placed after noon on April 26, 2023.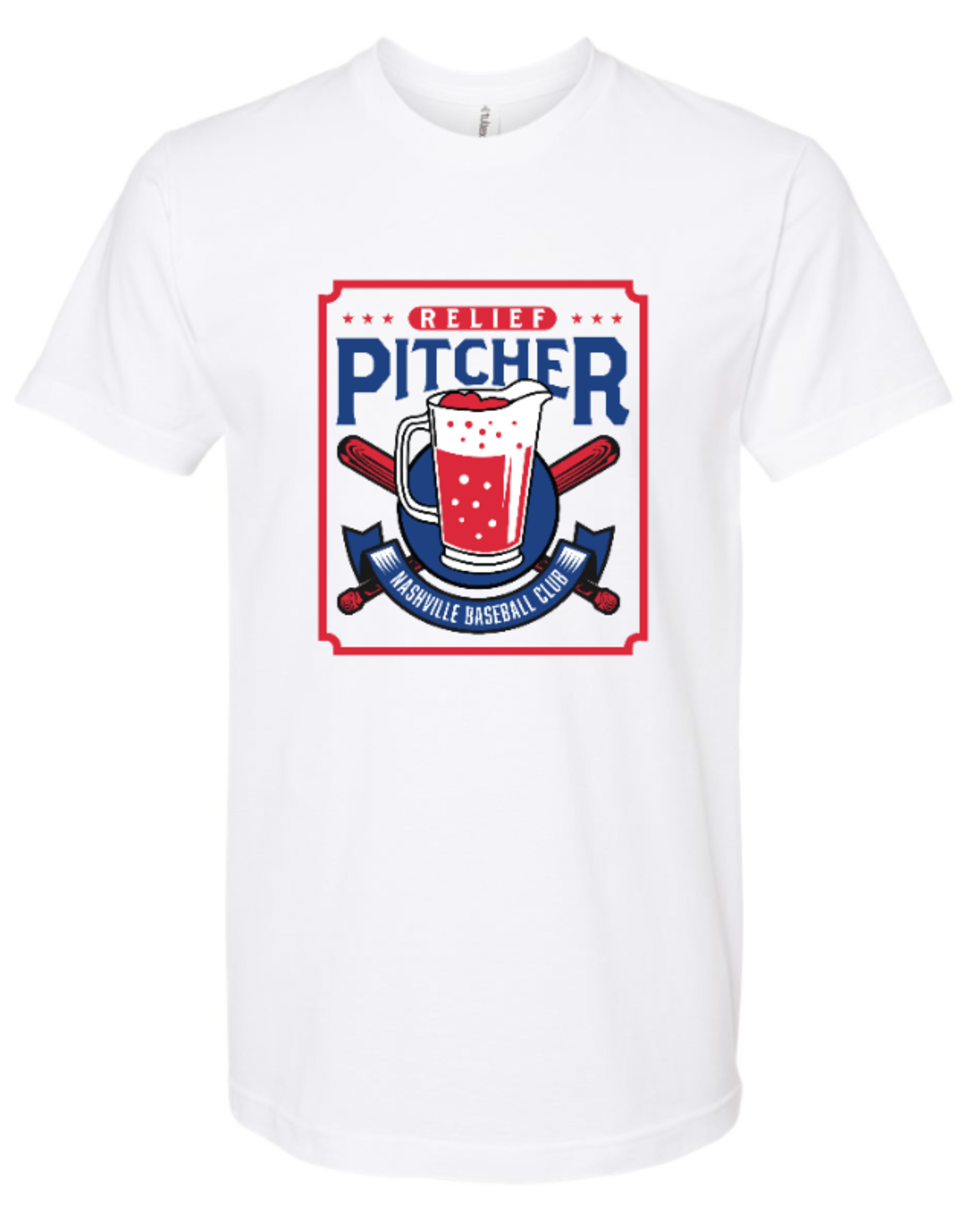 Additional Information
To get your two (2) cans of Craft Beer, you will go to the Kroger Market (located on the Third Base side) or Twice Daily Grab and Go (located behind Home Plate) and scan you ticket barcode at checkout.
Craft Beer options include (and are subject to availability): Bell's Oberon Ale, Bell's Two Hearted Ale, Black Abbey Rose, Blue Moon, Bold Rock Carolina, Bold Rock IPA, Bold Rock Premium Dry, Brew Dog Elvis Juice, Brew Dog Hazy Jane, East Nashville Brew Works TN Sipper, Fat Bottom IDA, Fat Bottom Knockout, Fat Bottom Ruby, Fat Bottom Teddy Loves Pilsner, Fat Tire, Goose Island IPA, Gypsy Cider Queen of Swords, Gypsy Cider Raindancer, Hap & Harry's Ale, Hap & Harry's Lager, Hap & Harry's Nash IPA, Hap & Harry's Neon Leon, Hap & Harry's Sounds Kolsch, Heineken, Hi-Wire Mountain Water, Honky Tonk Blueberry Lemonade Sour, I Believe Blonde, Jackalope Bearwalker Maple Brown, Leinenkugels Summer Shandy, Little Harpeth Chicken Scratch, Mill Creek German Marzen, Mill Creek Lil Darlin Citrus Wheat, Mill Creek Neon Daze IPA, Modelo Especial, Montucky Cold Snacks, Music City Light, Narragansett Brew Co. Lager, Nashville Cider, Nashville Cider Salted Caramel, Nudies Honky Tonk IPA , Shock Top, Sierra Nevada Pale Ale, Tailgate Orange Wheat, Tailgate Sounds Edition Tenn Gold, Terrapin Recreation Ale, UFO White, Urban Chestnut Schnickelfritz, Urban Chestnut Zwickel, Wicked Weed Pernicious IPA, Wiseacre Bow Echo, Wiseacre Tiny Bomb American Pilsner, Yazoo Hop Perfect, Yee Haw Dunkel, Yee Haw IPA, Yee Haw Kolsch