Field Of Dreams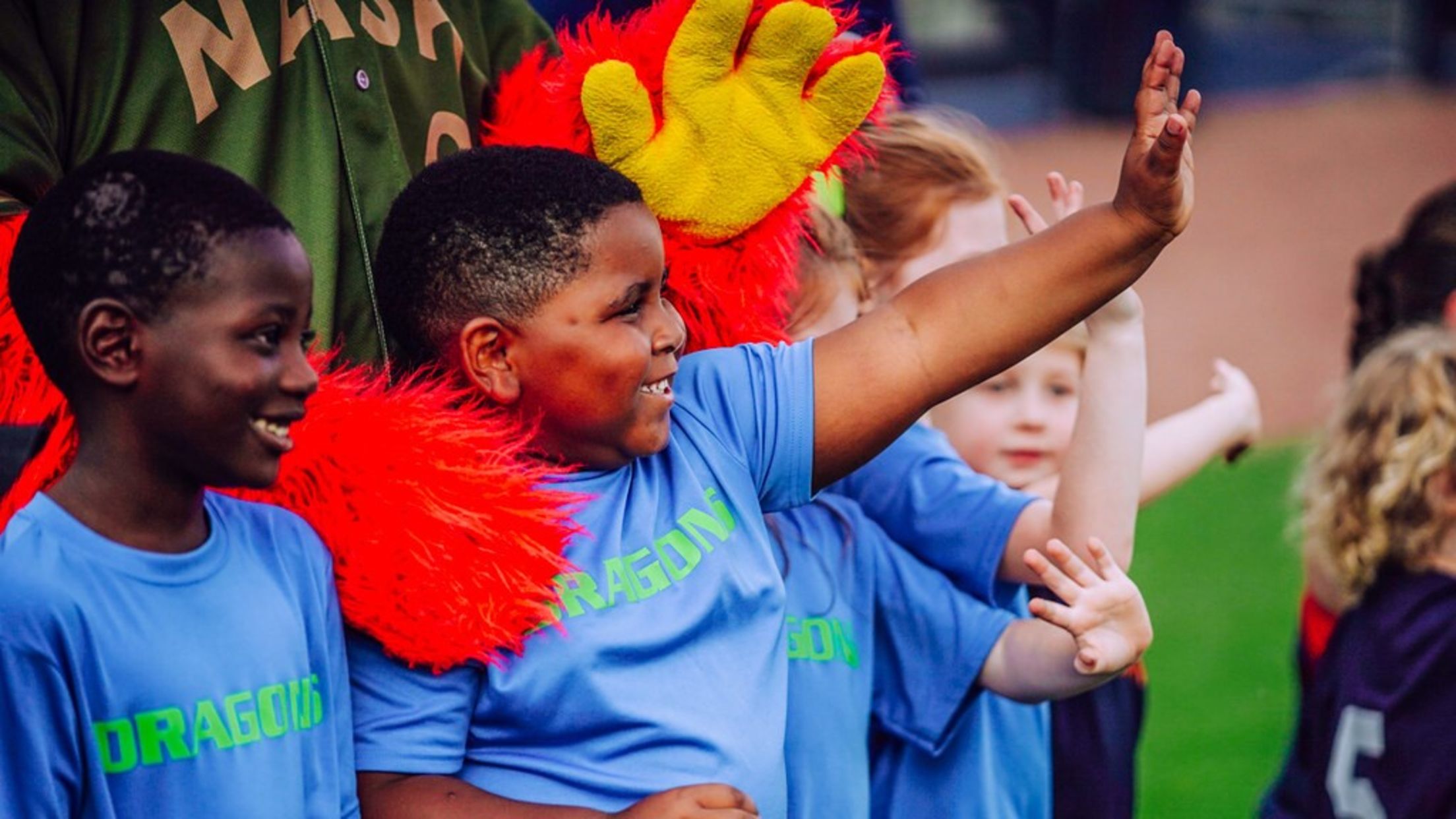 Have your team take the field with Sounds players during the National Anthem before any game at First Horizon Park.
Have the all the future stars of your Little League team honored before any Sounds game at First Horizon Park.
Bring your team out to watch the pros for an end-of-year celebration and enjoy a special pre-game team recognition and reserved party space in the corner section.
The Field of Dream Experience includes:
Corner Section Ticket
Party experience includes $15 loaded ticket
One (1) free round of Mini Golf per player
One (1) souvenir baseball per player
With the Field of Dreams program presented by Kraft Heinz, your favorite youth baseball team can have the privilege of running across the field at First Horizon Park before the game to stand with the Sounds for the National Anthem. On top of the unique on-field experience, the program offers so much more!
Each Field of Dream Ticket Includes:
Reserved seat in Corner Section 104
Reserved party space at the Pepsi Pavilion with hospitality host
Party experience includes pizza or hot dogs, drinks, and Dippin' Dots ice cream
One (1) souvenir baseball per youth player
Team Photo on the field & featured time on the Guitar Scoreboard
Field Of Dreams Price: Starting at $45 per child
Customize your party with any of the following add-on options (available upon request):
Cookie Cake & Mini Golf experience
Pro Shop souvenir items
Additional discounted tickets for parents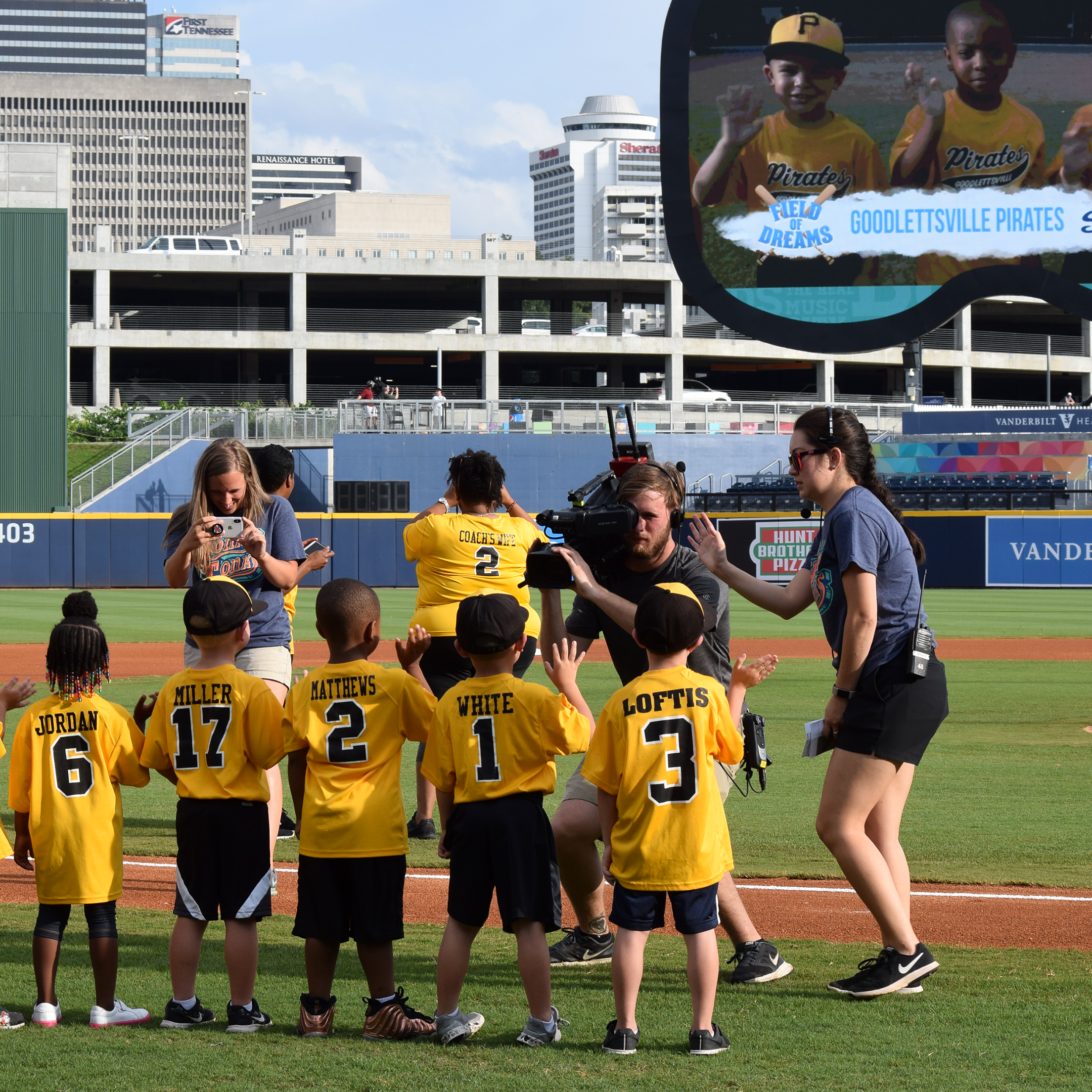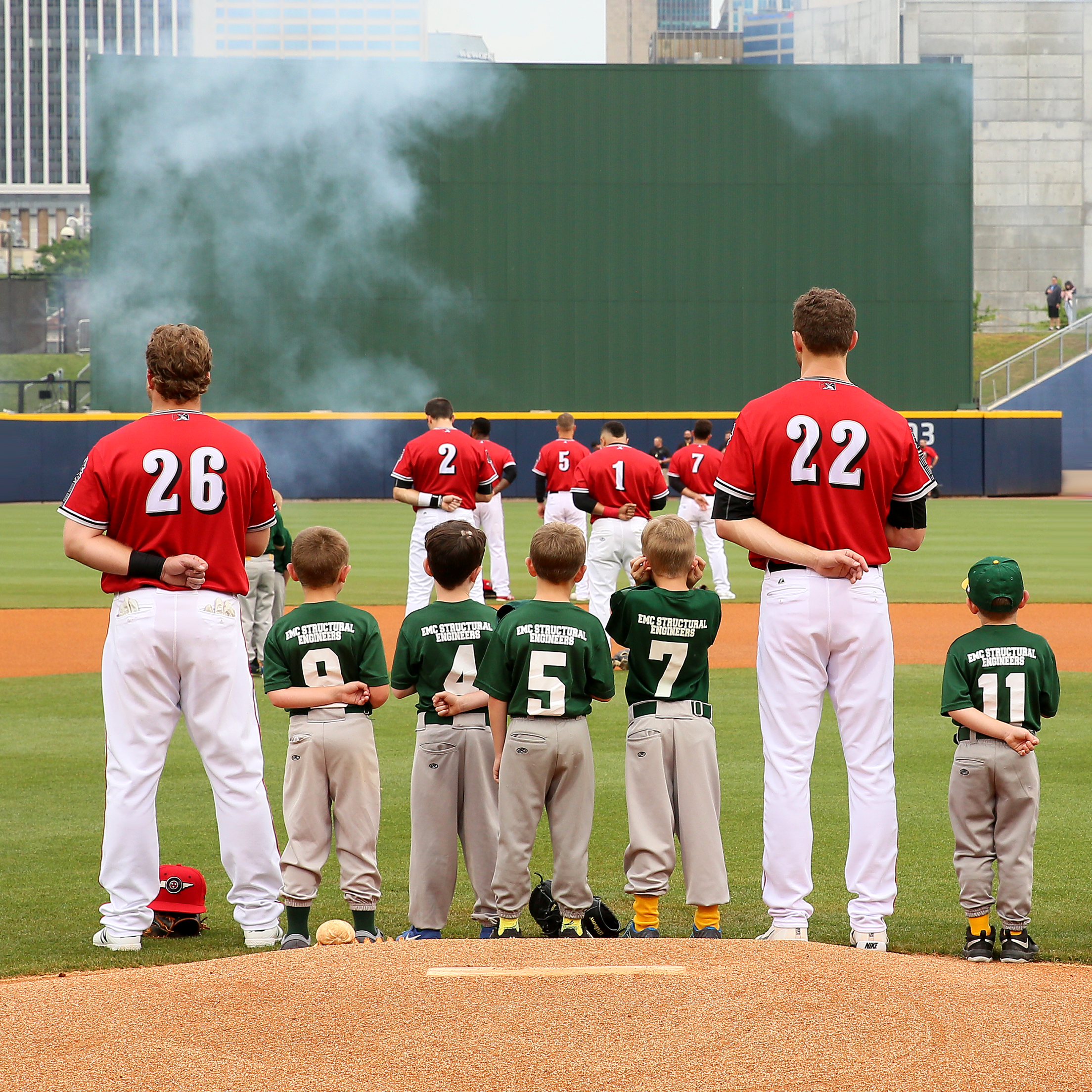 Additional Field of Dreams Information:
One (1) team per game; Ten (10) tickets minimum required for Field of Dreams reservation.
Sales tax not included.
---