Get Your Tickets Today
Thursday, May 12 | Wednesday, June 15 | Wednesday, August 31
How do tickets work?
Dogs and their owners each require tickets in order to attend the game. These tickets will be sold as a package/in pairs for $22.00, and $2.00 from each dog ticket sale will be donated to Hero Pups.
All Bark in the Park tickets in sections 115-117 will be general admission tickets.
Designated seating sections for dogs and their owners: 115-117
Only 500 dog-friendly tickets are available for each game, so fans and their canine friends are encouraged to purchase tickets in advance.
If season ticket holders would like to bring their dog(s) to the game, then they'll be required to sit in section 115, 116, or 117.
Season ticket holders will not need to pay for a dog ticket.
If someone already purchased a regular ticket for one of the Bark in the Park dates but wants to bring their dog to the game, then they should call the box office in order to upgrade their ticket (they will have to pay the difference between the costs of the tickets).
Check-In
All dogs and their owners must enter and exit through the right field gate.
People who want to bring their dogs to the ballpark will have to complete a waiver.
They can submit the waiver digitally or in-person on the day of the game. If they fill out the waiver online, then they'll receive an email confirmation that they can present at the right field gate in order to gain entry into the ballpark.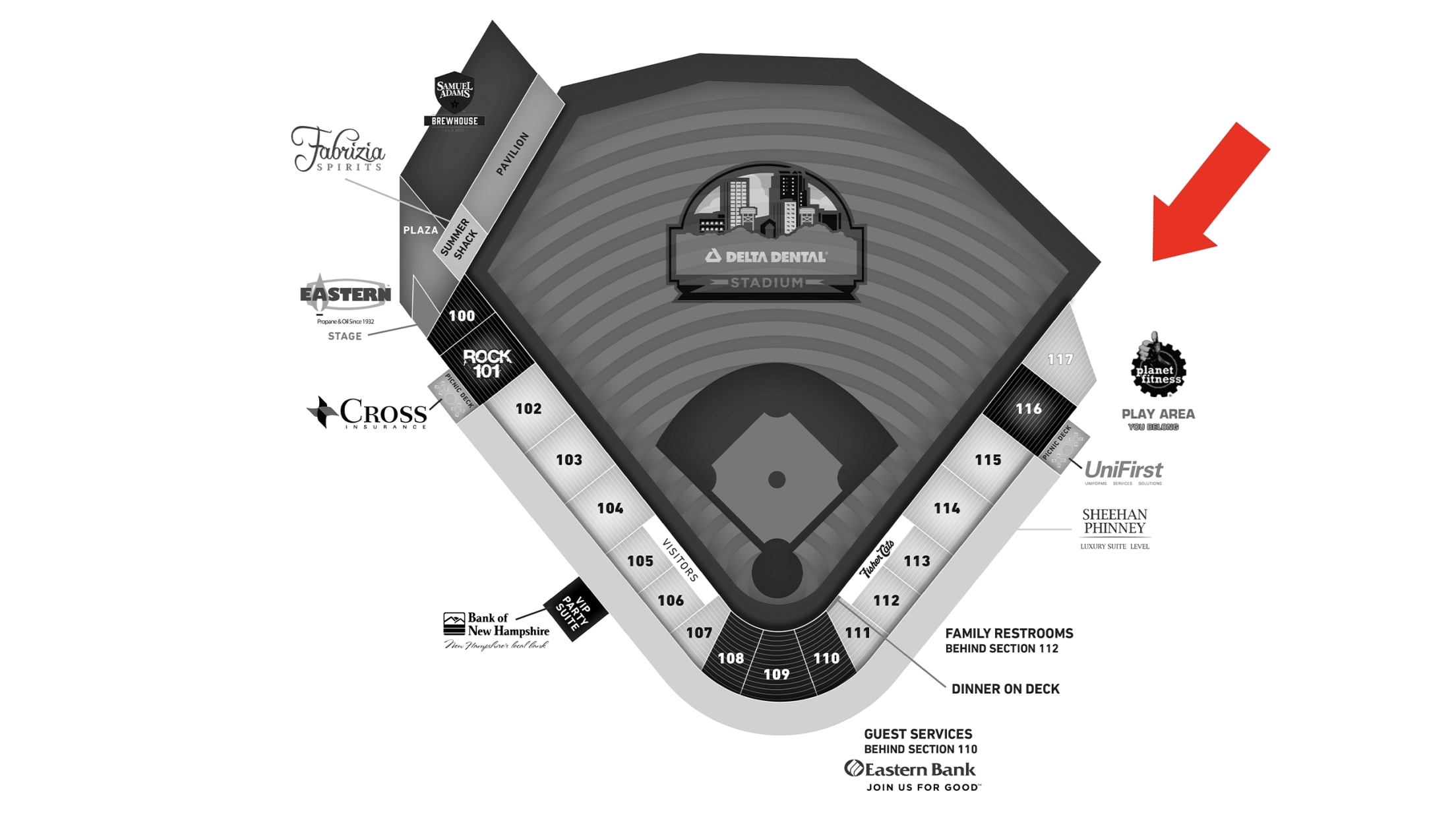 Hydration Station and Relief Area
There will be multiple hydration areas (a.k.a. water bowls) located on the concourse between sections 111 and 117.
The designated pet relief area will be on the other side of the street outside of the right field gate.
There will be a couple of waste bag dispensers located on the concourse in the event that a dog has an "accident."
Front office staff and/or the cleaning crew will be ready to help clean up any "accidents" that occur within the ballpark.
Owners will be allowed reentry for pet relief
Miscellaneous
Whenever dogs are walking around on the concourse, they must stay between sections 111 and 117.
Dogs must remain on a leash at all times.
Doggie Valets (volunteers from an approved humane society, animal shelter, etc.) will be readily available to care for people's dogs while their owners use the restroom, get food from the concession stand, visit the team store, etc.
Dogs are not allowed on the suite level.
Questions? Call 603.641.2005 for more information!
*Please be on the lookout for a confirmation email from 'FanCompass'