Austin Martin Hits First Career HR in 9-3 Loss
Binghamton Wins Third Straight Game in NH, Powered by Four Home Runs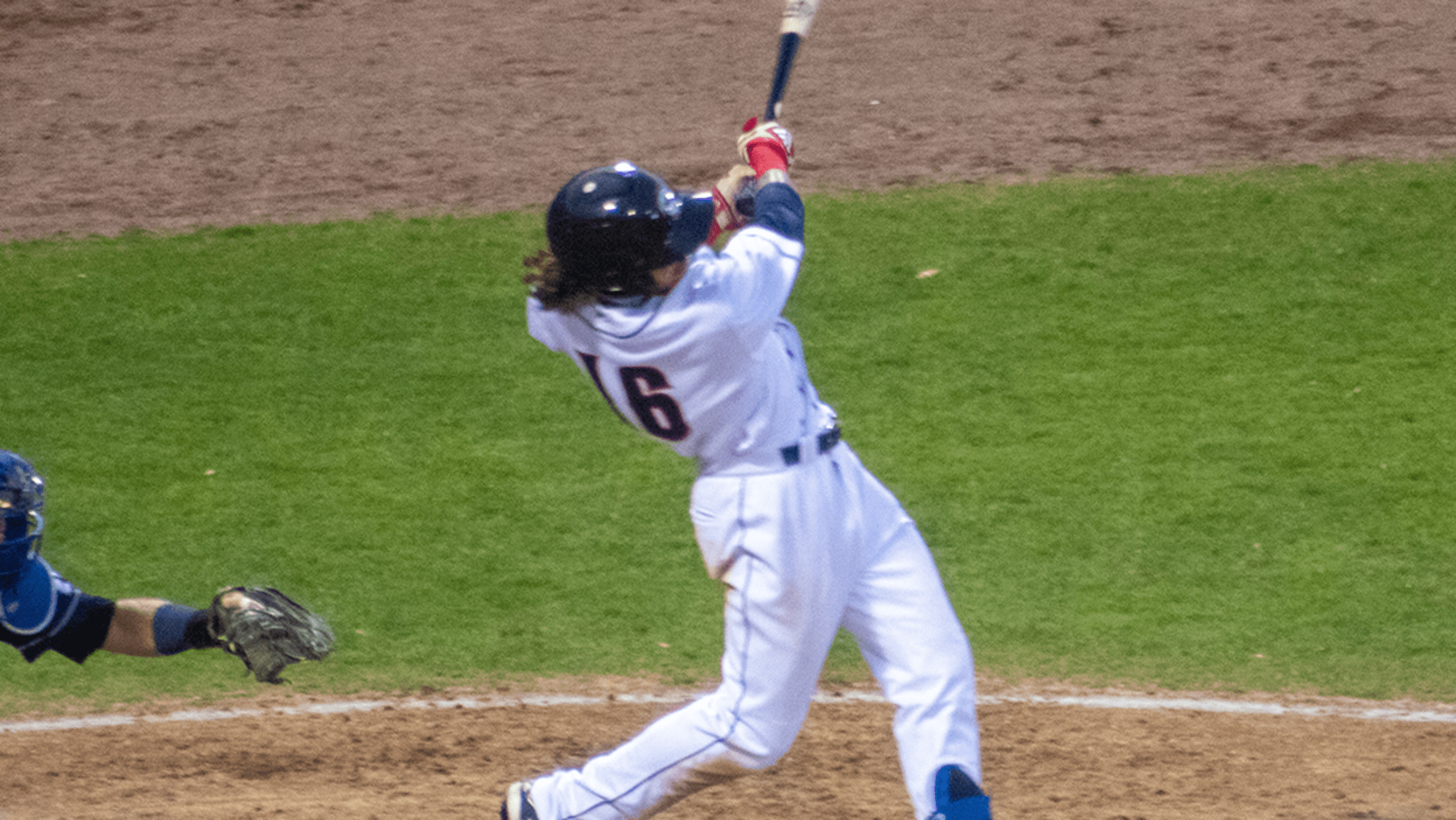 (Kristin Basnett)
Photo Credit: Kristin Basnett Manchester, NH – Despite the first career home run from top prospect Austin Martin and the third blast of the year from LJ Talley, the New Hampshire Fisher Cats (Toronto Blue Jays Double-A affiliate) were out-homered by the Binghamton Rumble Ponies in a 9-3 loss on
Photo Credit: Kristin Basnett
Manchester, NH – Despite the first career home run from top prospect Austin Martin and the third blast of the year from LJ Talley, the New Hampshire Fisher Cats (Toronto Blue Jays Double-A affiliate) were out-homered by the Binghamton Rumble Ponies in a 9-3 loss on Thursday night at Delta Dental Stadium.
Binghamton scored seven runs in the first four innings. Carlos Cortes homered on the first pitch of the game, Will Toffey hit a solo shot in the second, and Cortes went deep again with a two-run blast in the third. In the fourth, Manny Rodriguez added an RBI single, and Cortes drove in another pair with a two-run base hit. Cortes finished with four hits and five RBI.
New Hampshire tried to keep pace with a pair of homers -- Austin Martin's line drive dinger in the first, and a two-run blast off the video board from LJ Talley in the fourth -- but Binghamton's Desmond Lindsay hit a two-run homer of his own to establish a 9-3 lead for the Rumble Ponies in the sixth.
The four homers were the most surrendered by Fisher Cats pitching this season.
The back end of the bullpen finished the night on a high note, with two hitless innings from Connor Law (4 K) and a hitless ninth from Jon Harris. Martin, Talley, and Otto Lopez each recorded two hits.
The Fisher Cats and Rumble Ponies continue the series on Friday at 6:35 p.m. at Delta Dental Stadium. All games this season will be broadcast live on the Fisher Cats flagship station, AM 610 WGIR. For media requests, please email Tyler Murray at [email protected].