Brooklyn Bounces Back for 5-4 Win over Wilmington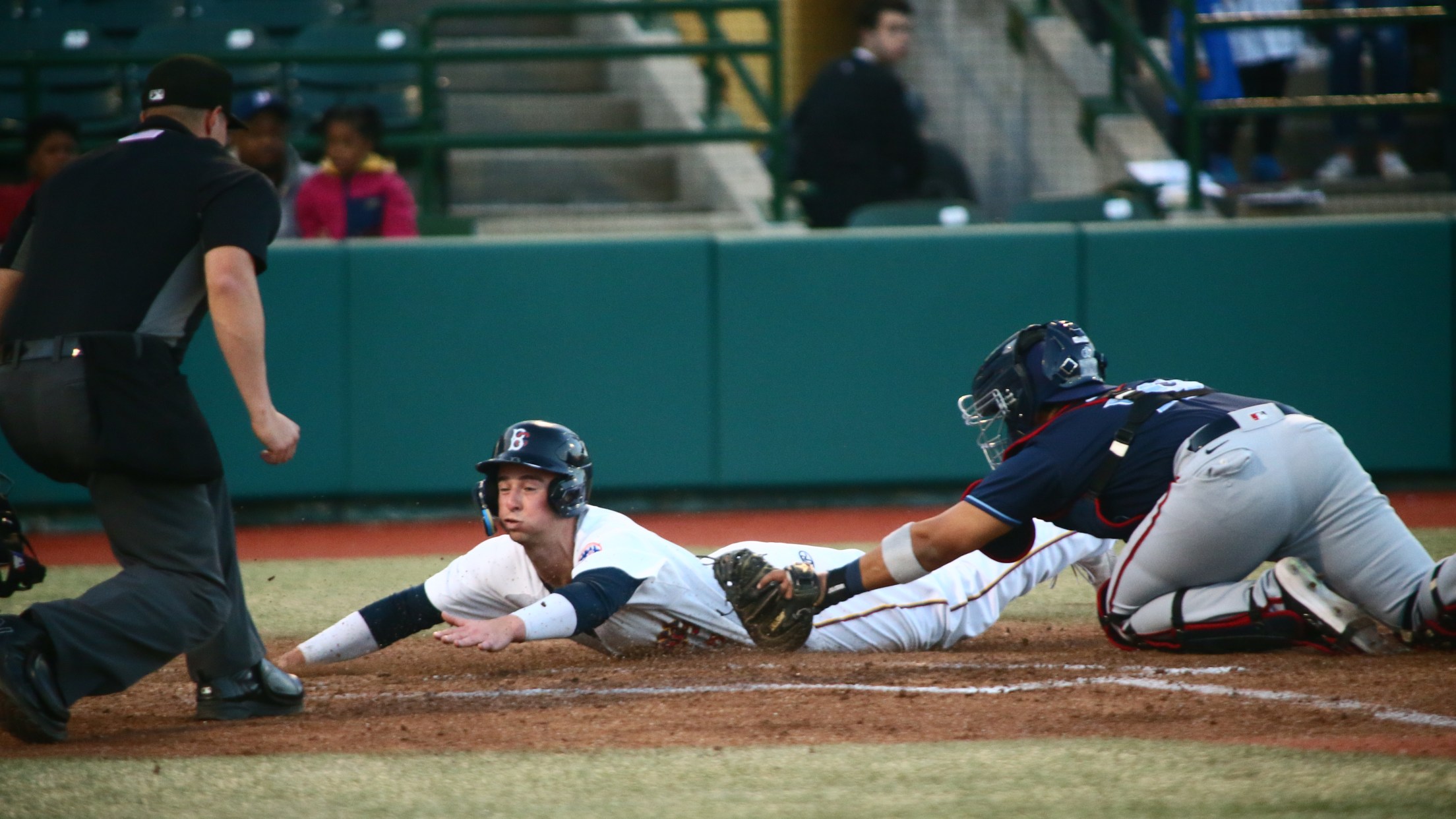 BOX SCORE Win – Parsons (2-0) Loss – Cuevas (0-4) Save – Courtney (3) Home Run – Meregildo (4) Time of Game – 2:39 Brooklyn, NY (May 11, 2022) – The Cyclones snapped their four-game losing streak with a 5-4 win over the Wilmington Blue Rocks on Wednesday night at
Win – Parsons (2-0)
Loss – Cuevas (0-4)
Save – Courtney (3)
Home Run – Meregildo (4)
Time of Game – 2:39
Brooklyn, NY (May 11, 2022) – The Cyclones snapped their four-game losing streak with a 5-4 win over the Wilmington Blue Rocks on Wednesday night at Maimonides Park. Hunter Parsons (2-0) got the win in relief after tossing 3.0 shutout frames, scattering two hits and striking out three.
The Cyclones wasted no time on Wednesday evening, as Rowdey Jordan had a lead-off double on the first pitch he saw in the bottom of the first and Shervyen Newton followed with a double of his own to plate the game's first run. Matt O'Neill followed with a triple into the right-center field gap that plated Newton and extended the Brooklyn lead to 2-0. J.T. Schwartz would extend the advantage to 3-0 with an RBI groundout.
Wilmington answered quickly as Omar Meregildo led off the top of the 2nd with a solo home run to trim the Cyclones advantage to 3-1.
In the bottom of the third, Brooklyn would regain a three-run advantage when Nic Gaddis had a booming double off the left-field, allowing JT Schwartz to score all the way from first, and pushing the Cyclones in front by the score of 4-1.
LHP Nick Zwack was impressive in his second start with the Cyclones, tossing 4.0 solid frames allowing just two hits and a walk while striking out three. But he allowed a leadoff double in the top of the fifth that chased him from the game. Hunter Parsons (2-0) was first out of the bullpen for Brooklyn and he recorded a pair of outs, but uncorked a wild pitch with a runner on third allowing Wilmington to score their second run of the game and trim the Cyclones lead to 4-2.
But the see-saw scoring continued in the bottom of the fifth as rehabbing Major Leaguer, and former New York Met, Luis Avilan came into the gme for Wilmington and immediately found himself in a jam. The southpaw allowed a pair of singles to Schwartz and Gaddis before hitting Brandon McIlwain with a pitch to load the bases with nobody out. Wilmer Reyes then lifted a sacrifice fly to centerfield to plate a run and make it 5-2 with Brooklyn on top.
In the top of the 8th, the Blue Rocks threatened to get closer – loading the bases with two outs, but Justin Courtney struck out Drew Mendoza on a nasty breaking ball to end the threat. But in the ninth, the Blue Rocks would do more than threaten, scoring a pair of runs courtesy of a two-out, two-RBI from Darren Baker that made it 5-4. But Courtney struck out Yasel Antuna looking to end the game and close out the win for the Cyclones.