Hops Fall 6-4 in Last Game of Series Against the C's
McMinn struck out five in Hops debut, Brickhouse homers for second straight game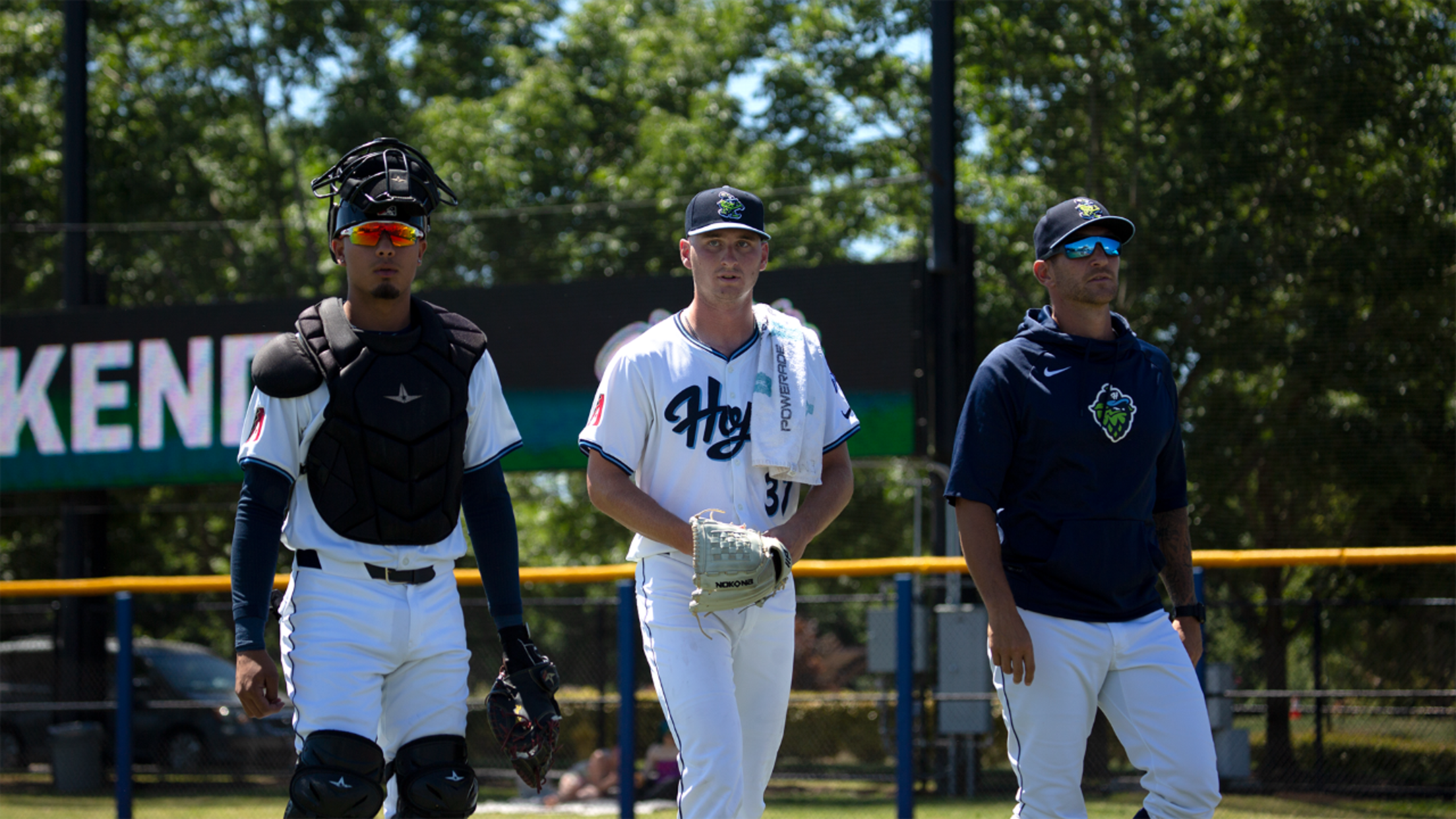 In the final game of the series, the Hillsboro Hops fell to the Vancouver Canadians 6-4. The Hops' bullpen was called on to pitch from the fourth inning on and allowed five earned runs and walked seven. The C's salvaged the last game of the six-game set, but the Hops
In the final game of the series, the Hillsboro Hops fell to the Vancouver Canadians 6-4. The Hops' bullpen was called on to pitch from the fourth inning on and allowed five earned runs and walked seven. The C's salvaged the last game of the six-game set, but the Hops were victorious in the series 4-2.
Making his Hillsboro debut, Josh McMinn was the starter for the Hops and tossed a one-two-three top of the first with two strike outs. The Hops got on the board first in the bottom of the second on an RBI single by Axel Andueza . Blaze Alexander led off with a walk and stole second base before Andueza's two-out infield single brought him into score.
McMinn looked sharp for the Hops but only pitched through the third inning. The right hander left with five strike outs and gave up one un-earned run on a fielding error by Cam Coursey . Tied one apiece entering the fourth inning, Wesley Rodriguez ran into a mountain of problems, allowing three earned runs. After two quick outs, Rodriguez walked the next two and gave up RBI base hits to Rafael Lantigua, DJ Neal, and Eric Rivera to put the C's up 4-1.
The Hops got back a run in their half of the fourth with some two-out hitting. Eduardo Diaz lined a double to right field and was driven in on a single by Nick Dalesandro. The C's added a run in the top of the sixth to go up 5-2. In their half of the frame, Spencer Brickhouse (7) crushed a solo homer to narrow the deficit back to two runs. The without-a-doubt blast gave Brickhouse a homer in consecutive games.
Hillsboro's bullpen continued to struggle with walks in the later innings, allowing one final run in the top of the seventh. The Hops put together a rally in the bottom of the eighth that abruptly ended on a called third strike to Andy Yerzy with the bases loaded and two outs. With two out and two on, Diaz lined a base hit that drove in Dominic Canzone to make the score 6-4. After Dalesandro walked to load the bases, Yerzy was called out on strikes which resulted in Hops' manager Vince Harrison being ejected from the contest. That would be the last signs of life for the Hops as they went down one-two-three in the ninth inning.
Hillsboro (28-36) will travel to face the second-place Eugene Emeralds for a six-game set from Tuesday-Sunday. Catch all the action on Rip City Radio 620AM and www.RipCityRadio.com at 7:05 p.m. with the pregame coverage beginning at 12:50.