Biscuits Blank Barons, 2-0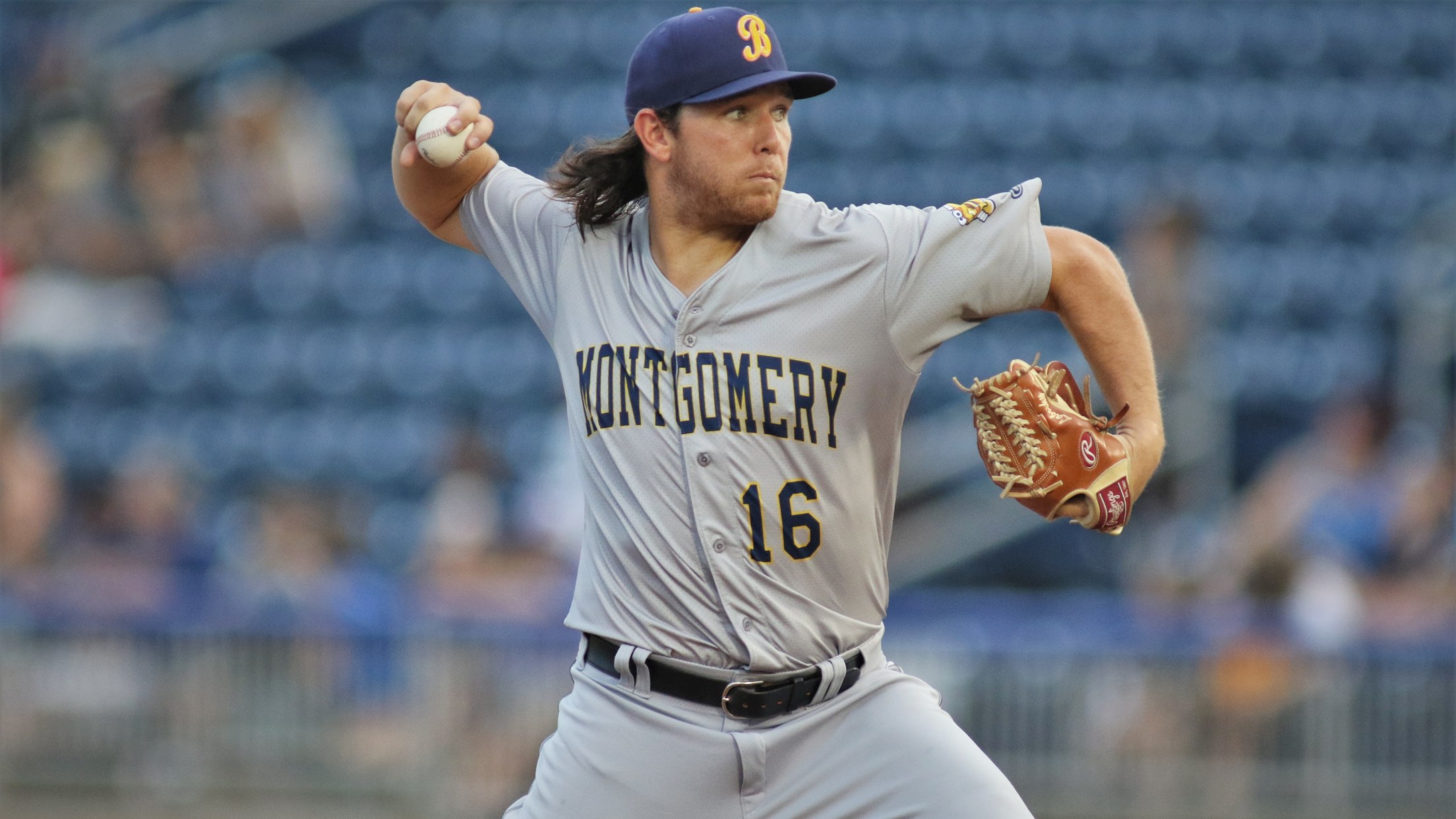 MONTGOMERY, Ala. – Jack Labosky (2-4) turned in a masterful performance on the mound, and the Biscuits (62-55) got just enough offense to shut out the Birmingham Barons (62-56), 2-0, in seven innings on Saturday night at Riverwalk Stadium. The Biscuits, who have now won six-consecutive games, are now a
MONTGOMERY, Ala. – Jack Labosky (2-4) turned in a masterful performance on the mound, and the Biscuits (62-55) got just enough offense to shut out the Birmingham Barons (62-56), 2-0, in seven innings on Saturday night at Riverwalk Stadium. The Biscuits, who have now won six-consecutive games, are now a half-game ahead of the Barons for the final playoff spot in the Double-A South with two games to play in the regular season.
After a three-hour-and-23-minute rain delay, Labosky made his 11th start of the season for the Biscuits, and the right-hander allowed a lead-off single to Jose Rodriguez, who was eventually thrown out trying to steal third as Labosky faced the minimum in a scoreless top of the first.
Blake Battenfield (7-8) started on the other side for the Barons, and the right-hander surrendered a lead-off single to Xavier Edwards and then a double to Ford Proctor before Ruben Cardenas brought home the game's first run on a sac fly to left and made it 1-0 Biscuits in the bottom of the first.
Labosky worked a one-two-three top of the second, striking out both Carlos Perez and Yoelqui Cespedes. Battenfield faced the minimum, despite walking Niko Hulsizer, in the bottom of the second to keep it 1-0. Labosky struck out another in a one-two-three top of the third. Edwards doubled off Battenfield in the bottom of the third, but was left stranded at third as the righty notched his first strikeout in another scoreless frame.
Labosky retired 17-straight batters between the first and sixth, striking out the side in the latter and final frame to run his total to six on the night. Cardenas led off the bottom of the fourth with a single to center, and then Cal Stevenson brought home the right fielder with an RBI-double down the right field line to make it 2-0 Biscuits. Justin Sterner wrapped up the victory with a scoreless top of the seventh and the right-hander's third save of the year.
The Biscuits will try to punch their ticket to the postseason for a team-record sixth-straight season when the series and regular season wraps up with another doubleheader and Lil' Crumbs Kids Club presented by Go Fish Alabama with a Poster Giveaway & Bark in the Park on Sunday at 3:33 PM CT.