Biscuits Slide Past M-Braves Late, 2-1 (10)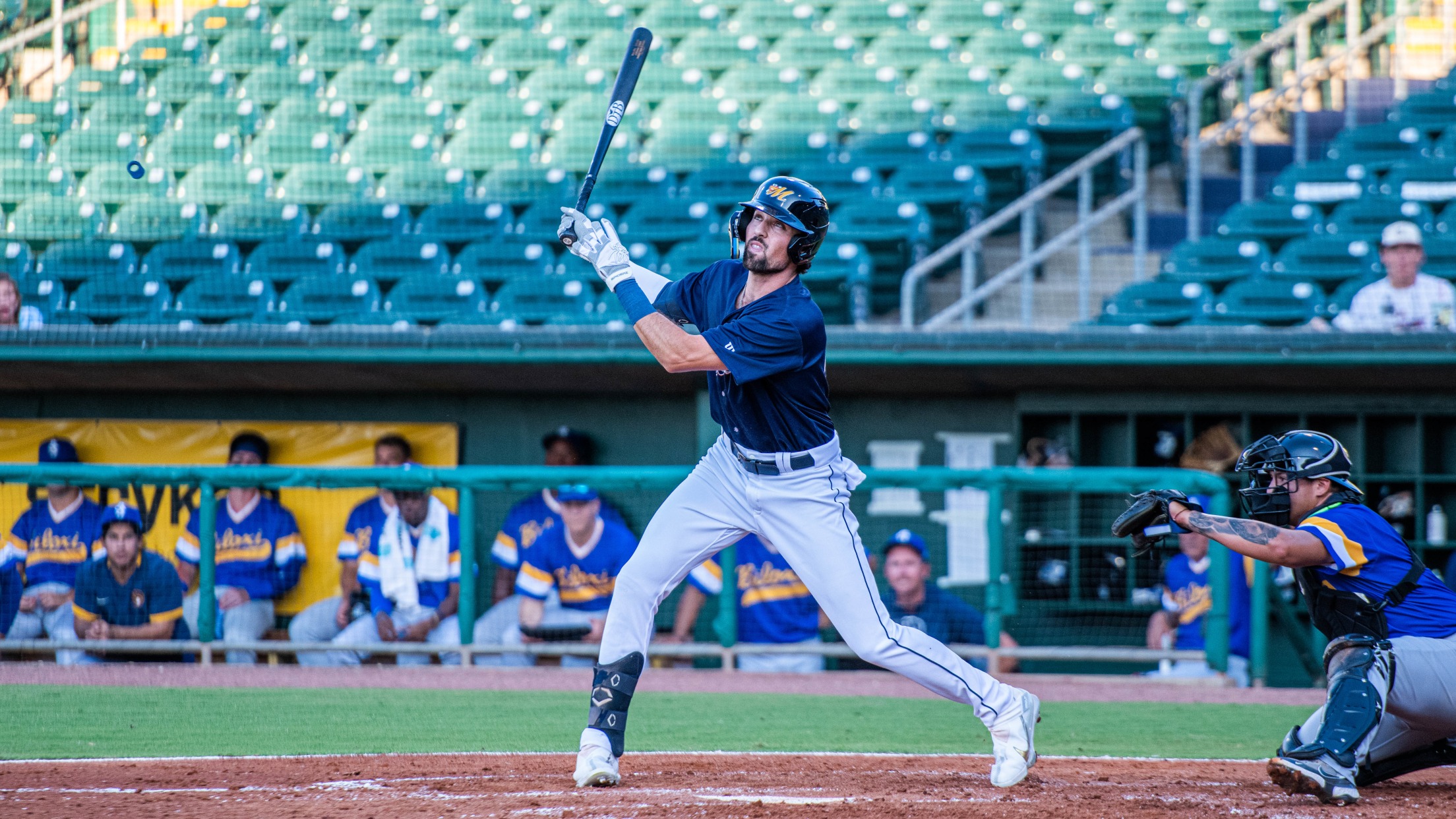 The Biscuits (40-42/12-8) were able to bounce back and tie the series thanks to the heroic efforts of outfielder Jordan Qsar and mental mistakes from the Mississippi Braves (44-45/15-5) late that allowed the Biscuits to sneak past 2-1 Saturday night at Riverwalk Stadium. In a similar fashion to last night's
The Biscuits (40-42/12-8) were able to bounce back and tie the series thanks to the heroic efforts of outfielder Jordan Qsar and mental mistakes from the Mississippi Braves (44-45/15-5) late that allowed the Biscuits to sneak past 2-1 Saturday night at Riverwalk Stadium.
In a similar fashion to last night's contest, it took a while for both teams to put numbers on the board. The action was slow as the only way for either team to get on base was via a pair of walks. The first base hit came in the fifth inning from the bat of M-Braves Yariel Gonzalez with a single. In the bottom of the fifth, newly acquired outfielder Diego Infante singled on a line drive to get the Biscuits in the hitting category as well.
After seven scoreless innings, Montgomery struck first with a solo home run from Jordan Qsar. This is Qsar's second straight game with a home run. The shot put the Biscuits up 1-0 where the lead did not last too long. In the top of the eighth, M-Braves Hendrik Clementine blasted a home run of his own to left center as Mississippi tied the game at one.
In the ninth, Biscuits closer Jose Lopez kept things interesting late. After dishing out a strikeout, Lopez walked two batters and was one out away from retiring the side. After a mound visit, Lopez struck out Clementine to end the side. M-Braves Jake Higginbotham went one-two-three to quickly retire the side and send it to extra innings.
In the top of extras, Mississippi was walked two times to load the bases. Similar to before, Lopez got a mound visit and immediately struck out Vaughn Grissom for the final out. For the Biscuits, the M-Braves shot themselves in the foot with defensive woes. Biscuits Evan Edwards was patient at the plate to start the half on base with a walk. After a Blake Hunt flyout, Tyler Frank reached on a fielding error by Grissom that sent Infante to third and loaded the bases. After a mound visit, Kameron Misner was hit by a pitch from Odalvi Javier that brought Infante home and walked it off.
The Biscuits move to 14-9, against the Braves and will look to improve that record when Jayden Murray faces Alan Rangel in the series finale and a Kids Replica Jersey Giveaway presented by Hyundai Motor Manufacturing of Alabama & Bark in the Park on Sunday, July 24 at 3:33 PM CT.