Biscuits Survive Friday Night Thriller, Walk-Off 2-1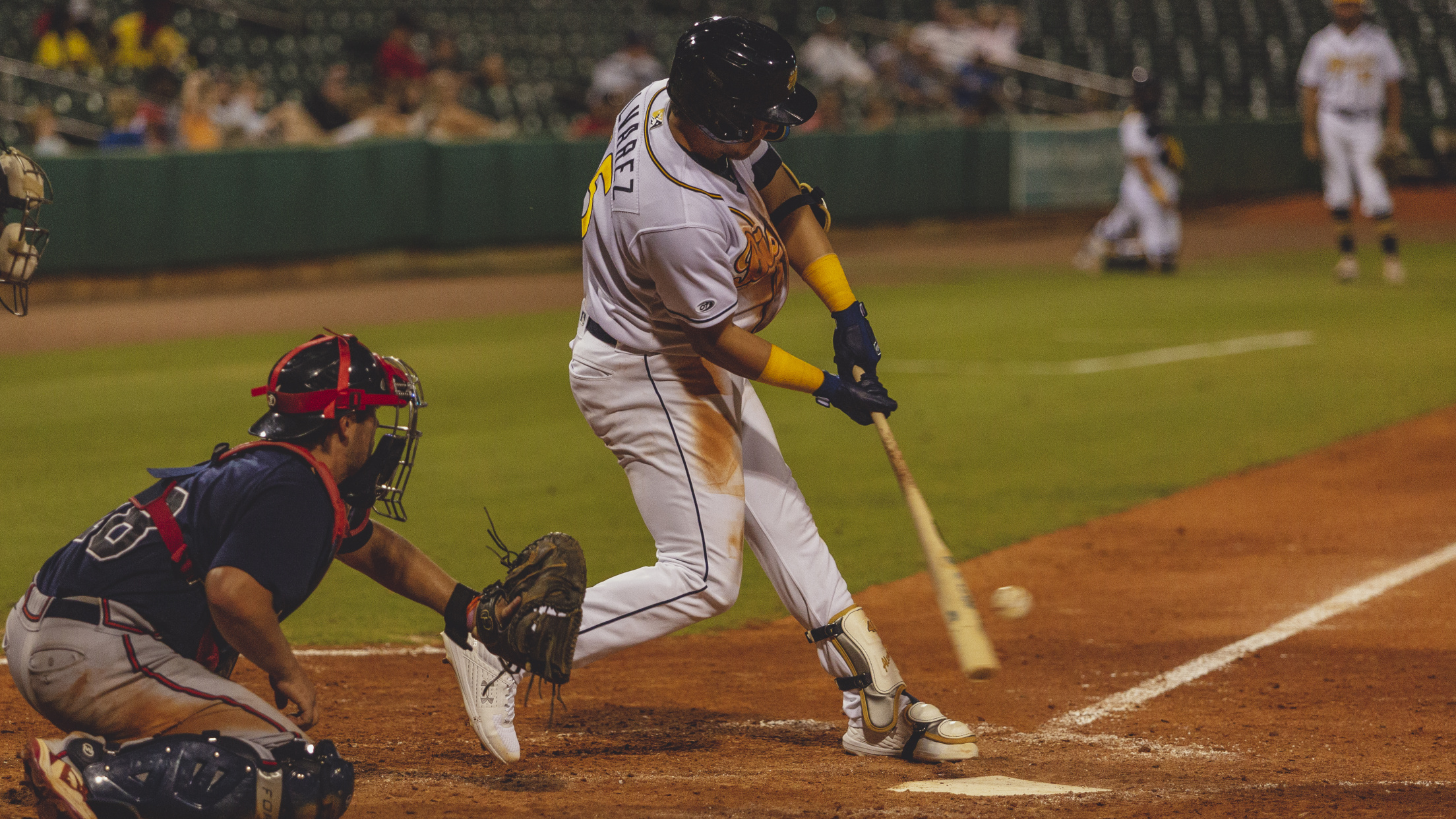 MONTGOMERY, Ala. – The Biscuits (26-34) win a thriller as they narrowly escaped the Mississippi Braves (29-38) 2-1 Friday night at Riverwalk Stadium. In a classic low-scoring game that featured only one RBI and walk, the M-Braves tried to mount another comeback, but could not get the job done against
MONTGOMERY, Ala. – The Biscuits (26-34) win a thriller as they narrowly escaped the Mississippi Braves (29-38) 2-1 Friday night at Riverwalk Stadium. In a classic low-scoring game that featured only one RBI and walk, the M-Braves tried to mount another comeback, but could not get the job done against the boys in blue. The Biscuits recorded their third walk-off of the year.
Biscuits Tyler Frank put Montgomery on the board first after a ground ball RBI-single on the first pitch in the bottom of the second inning. For the remainder of the game this stood as the lone run and seemed the Biscuits would be on their way to another shutout win.
Things started to get tense in the seventh inning when M-Braves' short Yariel Gonzalez got on base with a single. A wild pitch by Biscuits Nathan Witt allowed Gonzalez to advance to second with two outs. The Biscuits escaped after Alexander Ovalles threw a laser to home plate to protect the shutout lead.
In the ninth, Mississippi tried to mount their second-straight comeback. Outfielder Justin Dean was walked, but Biscuits relief Chris Gau was back on track after a mound visit to get back-to-back outs via a flyout and strikeout. Dean stole second and was now in scoring position with two outs. Gonzalez then hit a deep RBI-double that tied the game. After another mound visit, M-Braves' outfielder Andrew Moritz popped out for the final out.
Biscuits Kameron Misner was walked by Odalvi Javier to start the ninth inning. This was the first and only walk of the night for the M-Braves. Following, Biscuits newcomer Ovalles got his first double-A hit when Montgomery needed it most to advance Misner to third. With one out, Roberto Alvarez reached first on a fielder's choice and the Biscuits walked it off in the form of an E6.
Montgomery will look to continue their winning ways Saturday when John Doxakis (0-1) battles Darius Vines (3-4) Saturday night for "Fan vs. Food" Challenge & MAX Fireworks on Saturday, June 25th at 6:05
The series concludes with a Kids Baker Hat Giveaway Sunday, June 26th at 3:33 PM CT.