ORDER: Your Buffalo Bisons Northeast Division Champions gear
Order your T-Shirt and Hoodie to celebrate the Herd's remarkable season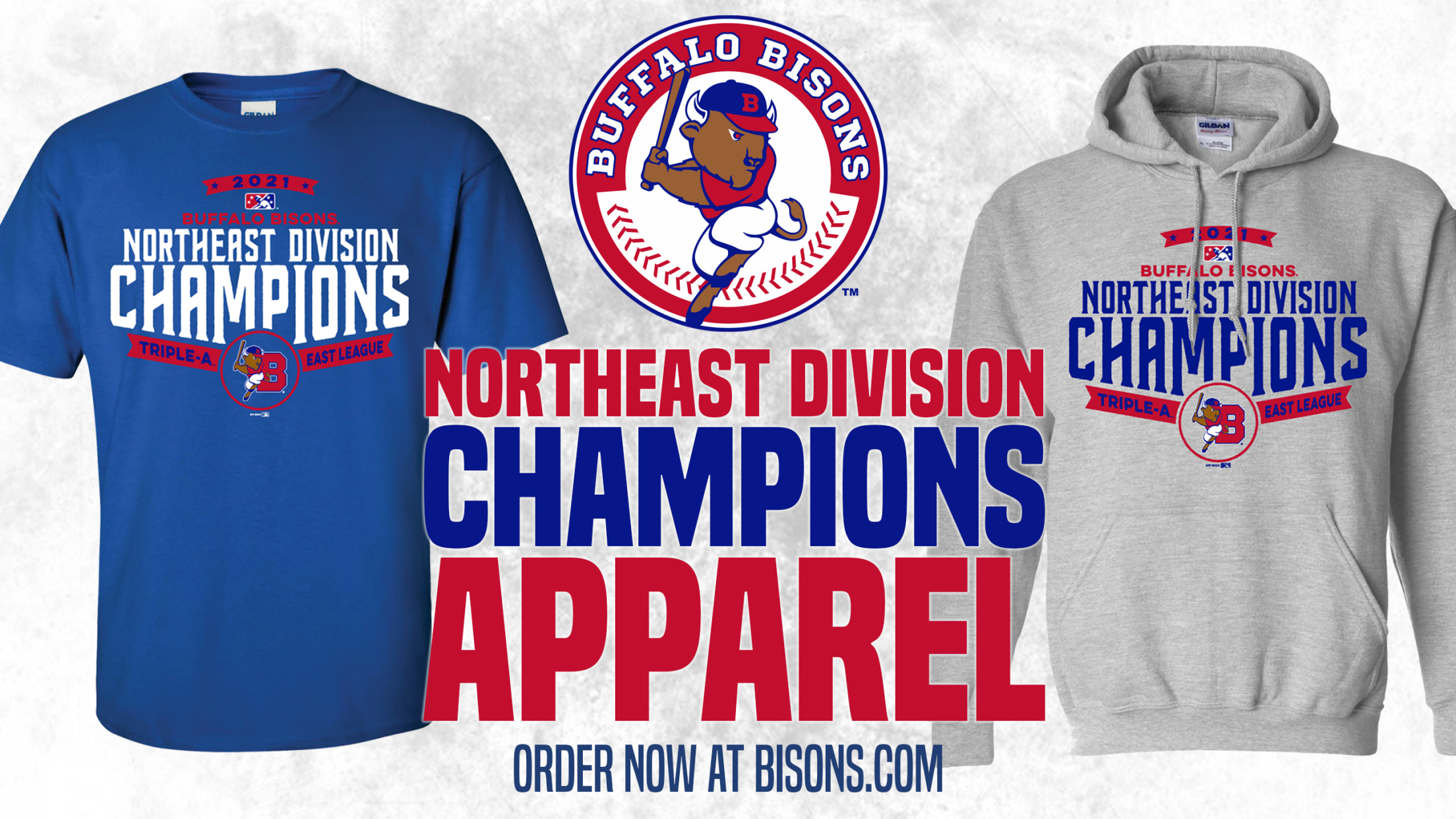 In a season unlike any other, the Bisons captured the Northeast Division title, their first division title in 16 years! Led by a former fan-favorite as a player, manager Casey Candaele, the 2021 Bisons were one of the most well-balanced teams in the franchise's history! Now it's time to get
In a season unlike any other, the Bisons captured the Northeast Division title, their first division title in 16 years! Led by a former fan-favorite as a player, manager Casey Candaele, the 2021 Bisons were one of the most well-balanced teams in the franchise's history!
Now it's time to get the gear to celebrate a great team. Pre-Order your Bisons Northeast Division Champions T-Shirt and Hoodie right now on Bisons.com
Get the gear and celebrate a tremendous season by your Buffalo Bisons!