Bliss-ful Night for the Hops in Everett
Hops win back-to-back games for first time since July 1-2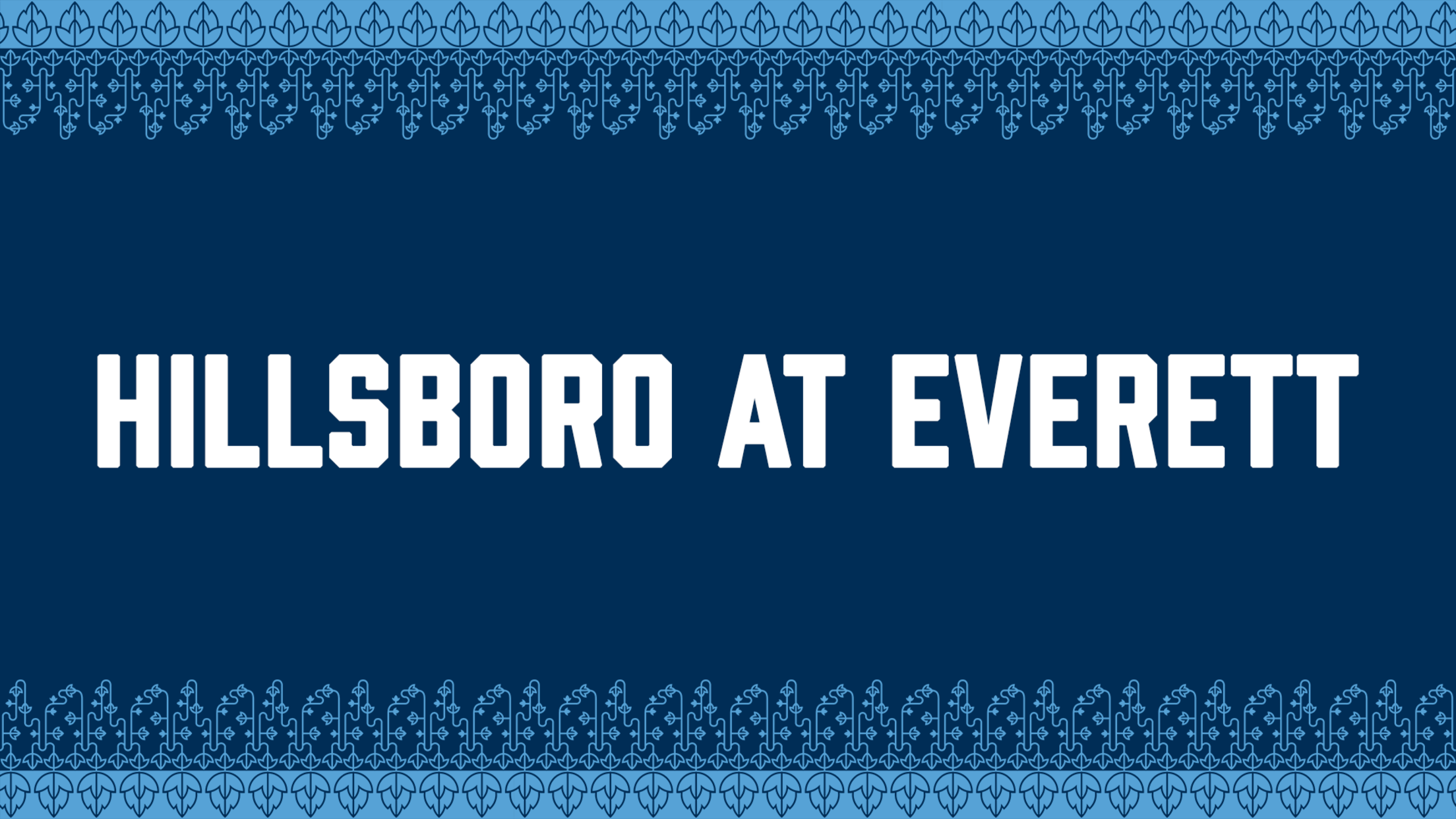 BOX SCORE EVERETT, WASH (August 4, 2022) --- Ryan Bliss is a case study in perseverance. The Hillsboro Hops middle infielder, playing almost every day, was mired in a slump the first two and a half months of the season. Since mid-June, he's turned it around, and his 3-for-5 night
EVERETT, WASH (August 4, 2022) --- Ryan Bliss is a case study in perseverance. The Hillsboro Hops middle infielder, playing almost every day, was mired in a slump the first two and a half months of the season. Since mid-June, he's turned it around, and his 3-for-5 night on Thursday night at Everett Memorial Stadium led the Hops to a 6-2 win over the Everett Aquasox. Coupled with the Hops' 6-5 win on Wednesday, it's the first time Hillsboro has won consecutive games in 33 days.
Bliss, the Hops' leadoff man, singled, stole second and scored in the first inning; hit a two-run home run in the second (his seventh of the season); and singled, stole a base and scored another run in the fifth. He has hit .266 over his last 34 games, bringing his season average to .200, a climb made more difficult considering he's fourth in the league in at-bats.
Caleb Roberts also had a big offensive night, going 3-for-4 with a double, two singles, an RBI and two runs scored.
Hillsboro scored twice in the first, twice in the second, and led 4-0 going to the bottom of the third. Hops starting pitcher Jamison Hill --- coming off a franchise-record 13 strikeouts in his previous start --- had pitched around in a leadoff double in the first and a two-out single in the second. In the third, a leadoff walk and a single set the table, and two outs later Robert Perez Jr. doubled home a pair to cut the Hops' lead in half and make it 4-2.
As it turned out, that would be the only runs Hill would allow in six innings. He gave up six hits, walked three and struck out eight, and has fanned 21 batters over his last two starts.
Conor Grammes worked scoreless innings in the seventh and eighth, and Christian Montes De Oca closed it out with a scoreless ninth.
Everett had their chances, but they left 10 men on base, and went just 1-for-14 with runners in scoring position. Hops pitchers struck out 15 batters, including nine who were caught looking.
Everett starter Jimmy Joyce allowed six runs (five earned) on eight hits over five innings. A trio of Sox relievers, Fred Villareal (2ip), Mike Mokma (1ip) and Peyton Alford (1ip) combined to work four scoreless frames.
Hillsboro is 13-20 in the second half, 42-55 overall, and remains eight games out in the second-half playoff race. Everett is 17-16, 48-50 overall, and has fallen four games off the pace.
The fourth game of the six-game series is Friday night at 7:05. The pregame show from Everett begins at 6:50 on Rip City Radio 620AM and www.RipCityRadio.com.