Blue Jays beat Flying Tigers 8-1 on Pride Night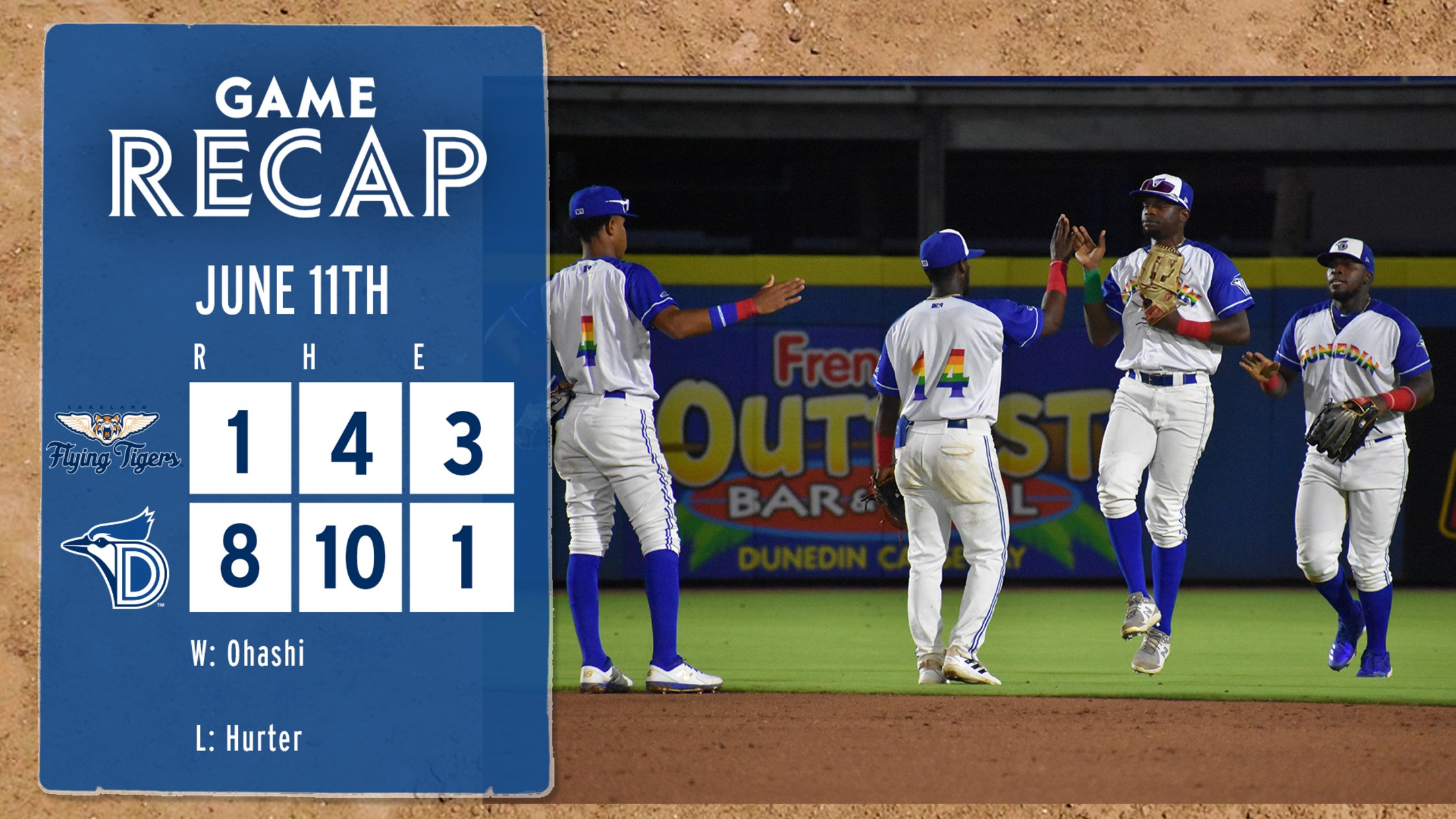 The Blue Jays played host to the Lakeland Flying Tigers for Pride Night at TD Ballpark Saturday evening. Both teams starters, Rafael Ohashi for Dunedin and Brant Hurter for Lakeland, had been excellent as of late heading into the game. Ohashi continued his excellent form, going five innings pitched and
The Blue Jays played host to the Lakeland Flying Tigers for Pride Night at TD
Ballpark Saturday evening. Both teams starters, Rafael Ohashi for Dunedin and Brant
Hurter for Lakeland, had been excellent as of late heading into the game. Ohashi
continued his excellent form, going five innings pitched and just giving up one unearned
run while striking out 5. Hurter on the other hand had his hands full all night long.
Dunedin jumped all over Hurter and out to a five run lead after just two innings,
all while Ohashi kept dealing. Hurter finally settled in during the third inning, but gave up
another run on a Damiano Palmegiani solo home run, his 10th of the season. Hurter's
outing brought his ERA from 1.93 entering tonight all the way up to 2.98 on the season,
while Ohashi dropped his from 3.03 to 2.68. Over his last six starts, Ohashi now has a
2.28 ERA over 27.2 innings pitched.
Soenni Martinez relieved Ohashi of his duties in the sixth inning, had a nice
appearance himself, two innings pitched and no runs allowed. Justin Kelly entered the
game to start the eighth, and had one of his best outings of the year. Kelly had his cutter
dialed in, and used it very effectively, striking out five over the last two innings, not
allowing a hit.
Saturday's win gives Dunedin a chance to split the series in the wrap-up game of
the series, scheduled for 12:00 p.m. on Sunday.