Blue Jays Claim 3-2 Win in Rain-Shortened Contest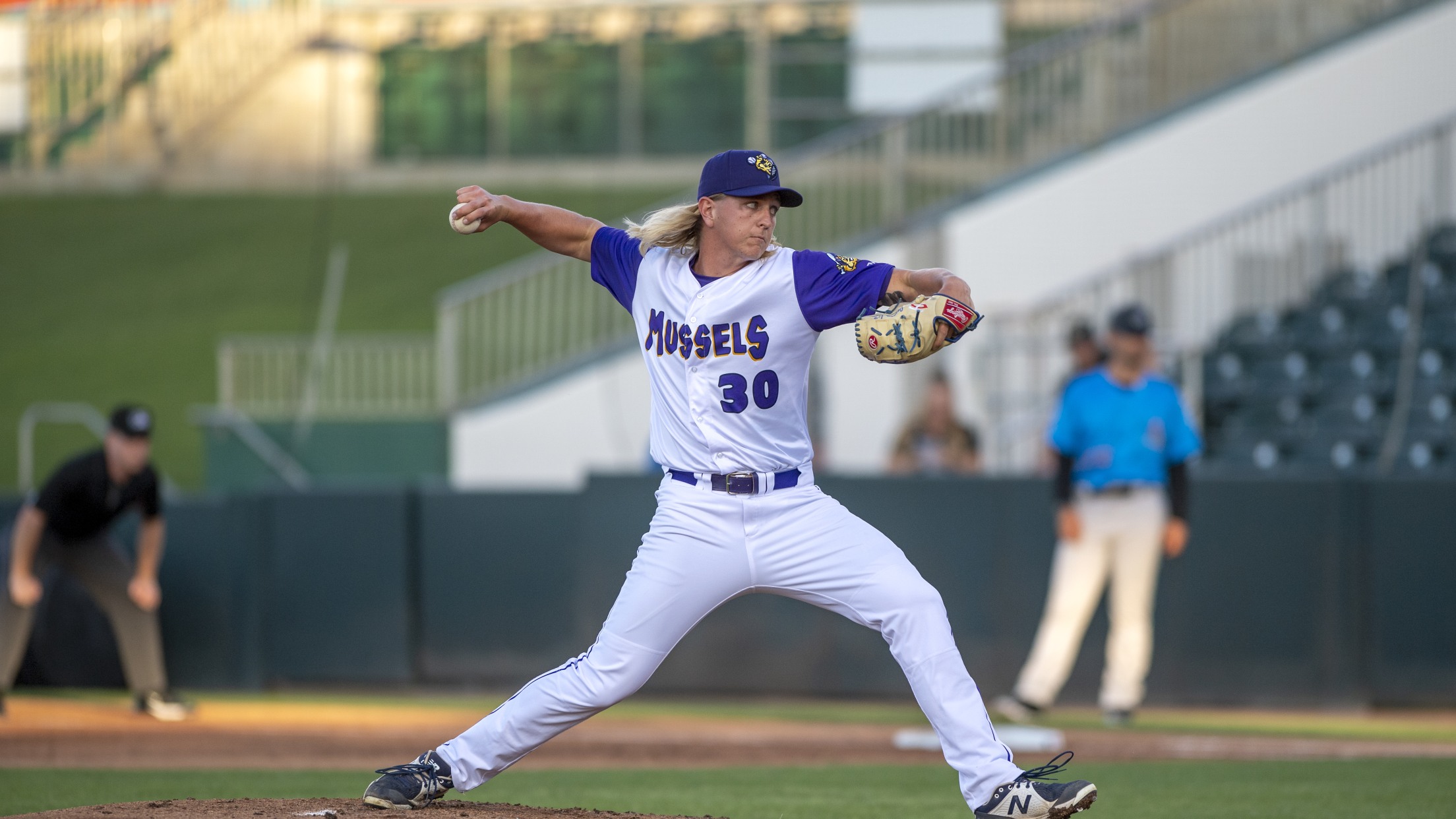 FORT MYERS, Fla. (May 6, 2023) – The Fort Myers Mighty Mussels dropped their fourth game in a row Saturday after inclement weather led to a 3-2 Dunedin Blue Jays win in five innings at Hammond Stadium. In a scoreless game in the bottom of the second inning, Yohander Martinez
FORT MYERS, Fla. (May 6, 2023) – The Fort Myers Mighty Mussels dropped their fourth game in a row Saturday after inclement weather led to a 3-2 Dunedin Blue Jays win in five innings at Hammond Stadium.
In a scoreless game in the bottom of the second inning, Yohander Martinez *was hit by a pitch with one out. Fort Myers' (13-13) next hitter was *Alec Sayre, who scorched a line drive over the wall in right-center field for a two-run homer that gave the Mussels a 2-0 lead. The dinger was Sayre's second of the season and left his bat at 104.5 miles per hour.
In the top of the third, the Blue Jays (14-12) answered back immediately, notching back-to-back singles to place runners at first and second with one out. Two hitters and one out later, Glenn Santiago singled on a line drive to center to cut the Mussels' lead to 2-1.
Peyton Williams followed with a line drive single down the right-field line that just evaded the leap of Fort Myers first baseman Rubel Cespedes. The knock drove in two and gave Dunedin a 3-2 lead.
Two and a half scoreless innings later, the game was delayed and eventually called due to rain, solidifying a 3-2 Dunedin win in five innings.
*C.J. Culpepper *(0-2, 3.50)completed all five frames for the Mussels and was pinned with the loss after allowing three runs on seven hits while punching out four.
*Tomas Cleto *(0-1, 3.38) will get the nod for the Mussels tomorrow as they look to salvage a second win in the series. Coverage begins at 11:45 a.m. on the Mighty Mussels Baseball Network.