Call-Up Worthy Q&A: Nick Gordon
Twins No. 2 prospect talks about top memories, goals for 2018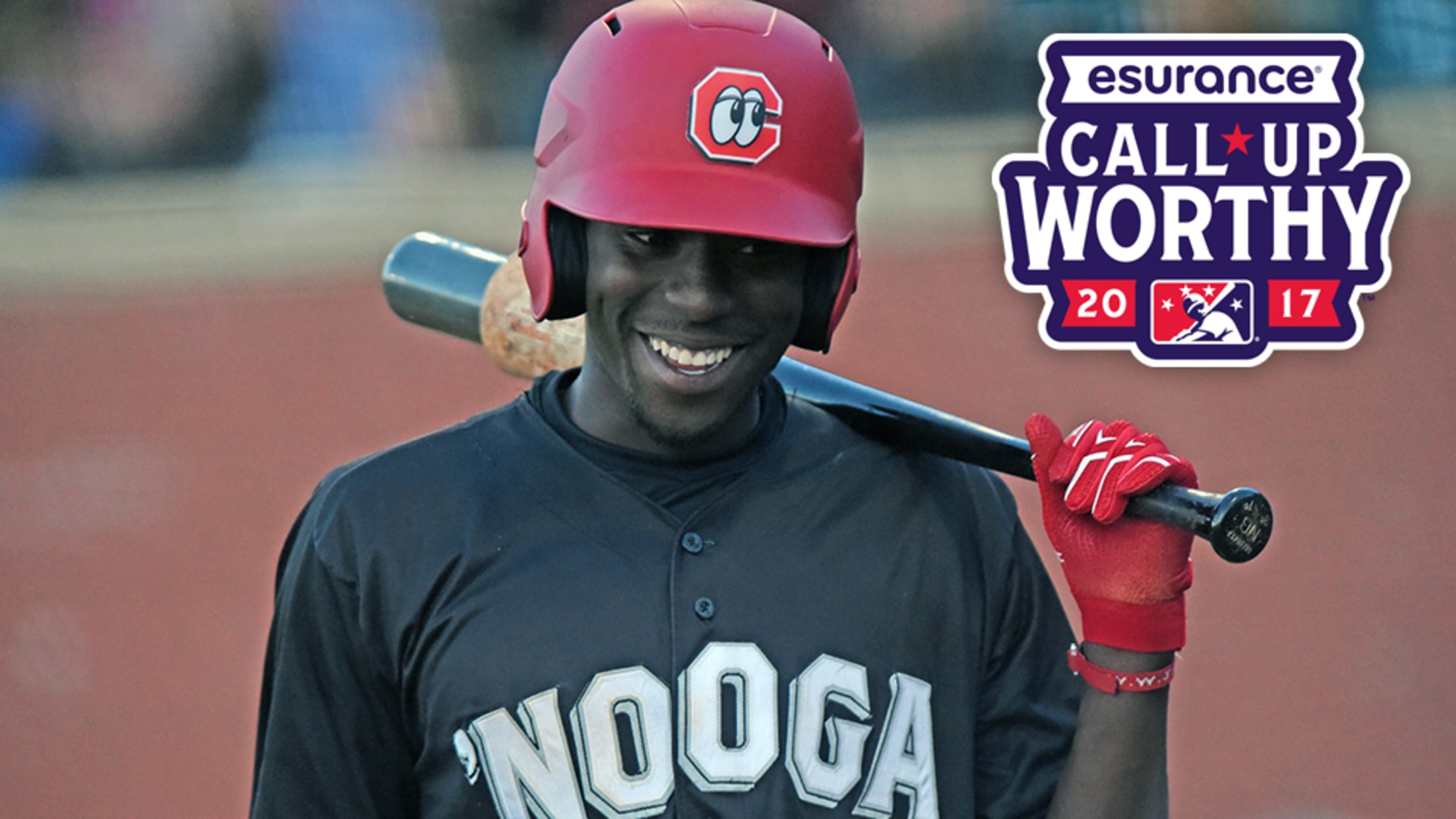 Nick Gordon hit .270 with nine homers and 66 RBIs in 122 games at Double-A this past year. (Brian McLeod/MiLB.com)
In the first installment of a Q&A series with Esurance #CallUpWorthy 2017 player ambassadors, MiLB.com spoke with Minnesota Twins infielder Nick Gordon about winning a Southern League championship, his goals for moving up to higher levels and what his older brother, Dee, told him before taking the field in Miami this summer.When
In the first installment of a Q&A series with Esurance #CallUpWorthy 2017 player ambassadors, MiLB.com spoke with Minnesota Twins infielder Nick Gordon about winning a Southern League championship, his goals for moving up to higher levels and what his older brother, Dee, told him before taking the field in Miami this summer.
When Nick Gordon gets the call to Minnesota, he'll have at least one close friend in the Majors: his brother.
Gordon, the brother of Marlins infielder Dee Gordon and son of longtime Major League reliever Tom "Flash" Gordon, is as close as he's ever been to following his family's path to the Show. The 22-year-old shortstop was the Twins' first-round pick in 2014 out of a high school in Orlando, Florida, and is expected to begin his fifth Minor League season next spring at Triple-A Rochester after hitting .270 with nine homers, 66 RBIs and 13 steals in 122 games for Double-A Chattanooga this summer.
Gordon's season included a selection to the Southern League All-Star Game and an appearance at his brother's big league infield in Miami at the All-Star Futures Game. We talked to Minnesota's No. 2 prospect about his goals and lessons learned:
MiLB.com: How'd this past season go for you? How would you evaluate the year?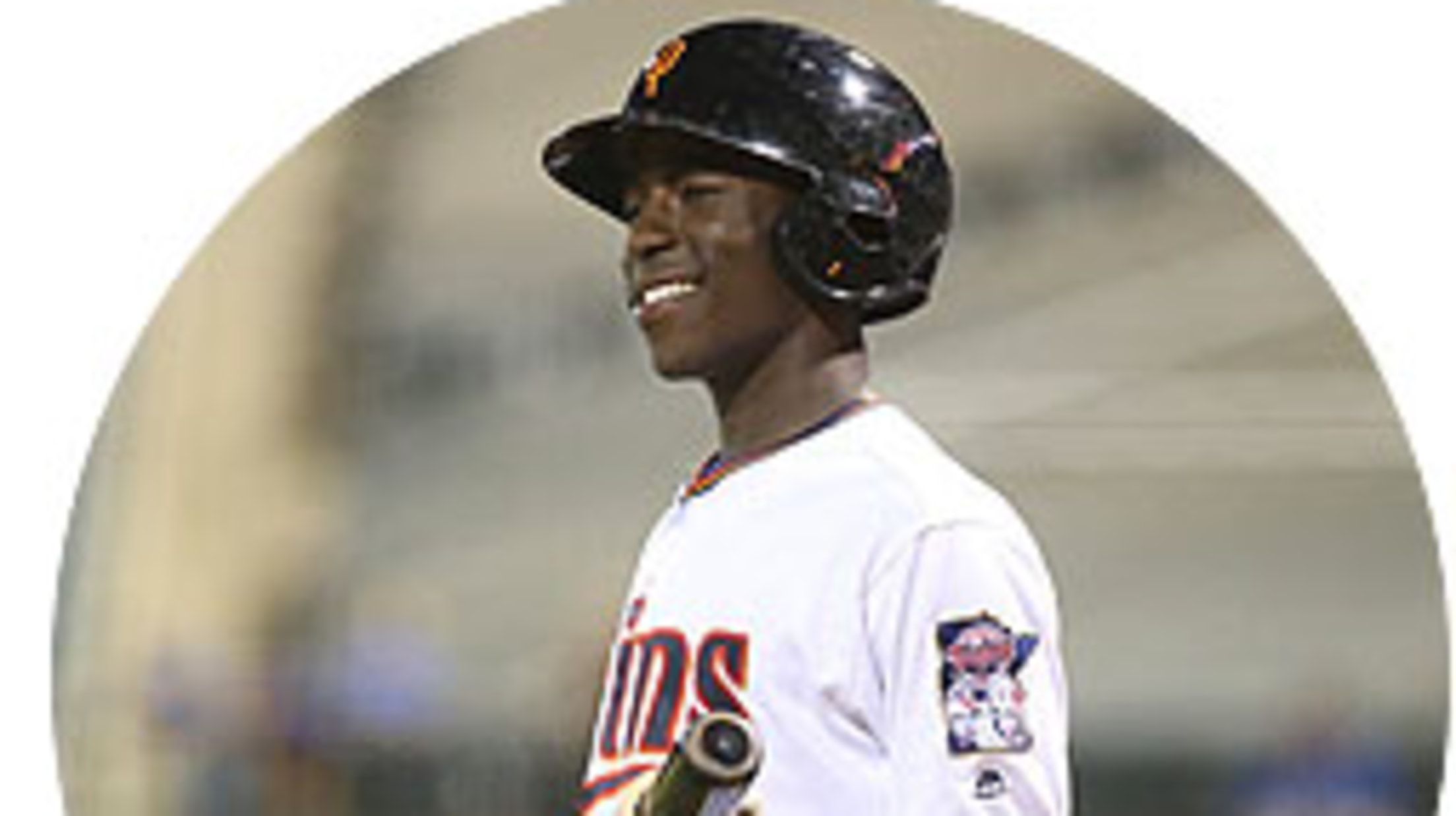 Gordon: I think it was a good season, definitely learned a lot of stuff and figured stuff out about myself. We were able to win it all [at Double-A Chattanooga], so that was great, one of the best teams I've ever played on in my career. But there was definitely a learning curve.
MiLB.com: What kind of things did you learn there?
Gordon: Just being more consistent. That's a big thing you learn every year. For me, it's definitely being consistent. And not just consistent on the field but off the field with your team and that sort of thing. For me, it was being more consistent and getting better results.
MiLB.com: You were voted a Southern League All-Star. What was that experience like?
Gordon: That was fun, even though we didn't get to play the game this year, but we got to meet some of the guys who we've played against all season and go to those events. It was fun to go to Pensacola -- a good experience. I would have liked to have played a game, but it was a good time.
MiLB.com: Let's look ahead to next year. Do you expect to start or spend most of next year at Triple-A?
Gordon: It's pretty much wherever they need me, I'm ready to play, wherever it is. Wherever they assign me, I'll give it everything I've got, regardless of the uniform. I'm just ready to be on the field.
MiLB.com: How about Spring Training next year -- what do you think you need to do there to impress the Twins and show them you're ready for more?
Gordon: Going into Spring Training, I'd like to get stronger so that my body keeps maturing at all aspects of my game. And the mental side, I'm learning a lot and becoming a better player.
MiLB.com: What was your experience like last year at Spring Training?
Gordon: That was fun to be around the other guys and see how they go about their business and how they prepare. The Spring Training cuts, all the ground balls, all the hard work -- it's all for a purpose. That's the important thing, to get a full spring and to be ready to go in April.
MiLB.com: What kind of advice did you get at Spring Training from Major Leaguers?
Gordon: For me, it would be definitely how to get myself ready and what I need to do to prepare for the season, knowing it's going to be a long season.
MiLB.com: You've been promoted a few times now since 2014 -- what is that experience like as a player, to get that news and move up, leave behind one team and join another?
Gordon: I've never been promoted during the season, but as a new season started, it's good to be in new places, play on a new field, see the different fans and the different cities. It's always better to go up and play at a higher level.

Gordon with Team USA in the All-Star Futures Game in Miami. (Mike Ehrmann/Getty Images)
MiLB.com: You played in the Futures Game this past season, which was at Miami. What was that like, to play in a Major League stadium?
Gordon: That was sweet. Miami was close to home, so a lot of my family was able to come out to the game. And to be on the field, I know my brother plays here, so it was pretty cool.
MiLB.com: Did you get to see him? What did he tell you before the game?
Gordon: [The Marlins] were in San Francisco at the time, but he told me to make sure I took care of the infield for him.
MiLB.com: What's been your most memorable moment with the Twins so far?
Gordon: I would have to say my last game in Double-A this year, the championship game. We were down a run in the bottom in the ninth and we hit a two-run walk-off homer. It was pretty sweet and something I'll always remember.
MiLB.com: I know guys don't usually like to speculate about going up, but have you thought at all about a September callup next year? Have you let yourself daydream a little about getting to the Majors?
Gordon: That's something you dream about, but for me, I'm just going out and doing what I have to do and the rest will take care of itself. I have to be in the right place at the right time and I'll do what I have to and it'll take care of itself.
MiLB.com: What do you need to work on the most to move up to that level?
Gordon: Definitely just being consistent. Big leaguers can do what they do best more times then they do wrong. That's the biggest thing in development, just being consistent.
MiLB.com: What advice from your dad or brother do you keep with you in baseball? Is there something they've said that you remind yourself of daily or even weekly in baseball?
Gordon: Have fun. It's still a game at the end of the day, so have fun with it. Enjoy it and enjoy what you do.