Covert Hutto Joins Brushy Creek Amphitheater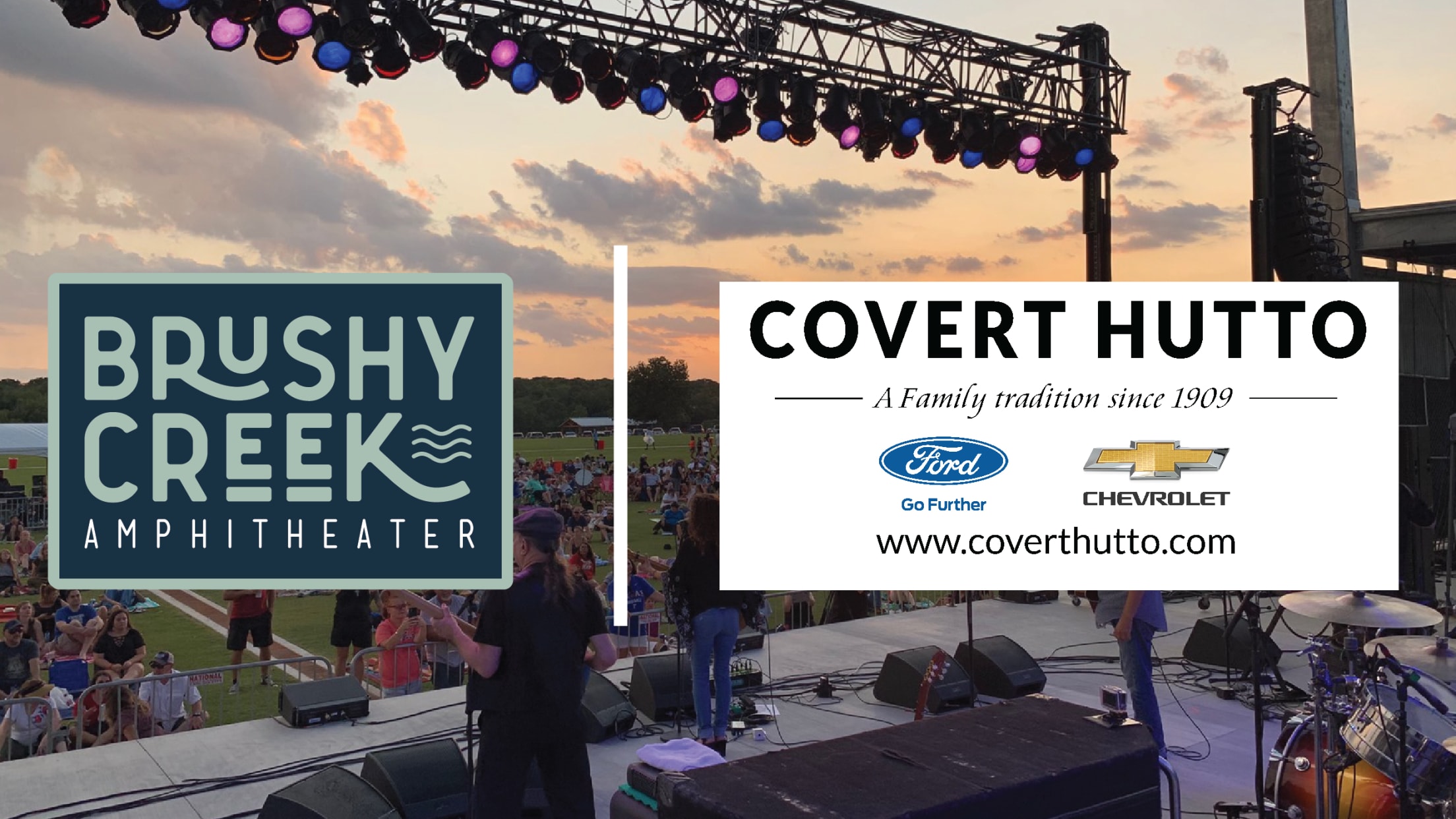 HUTTO, Texas - The City of Hutto and Ryan Sanders Sports & Entertainment are proud to announce that Covert Hutto is joining the Brushy Creek Amphitheater as the outdoor music and entertainment venue's first major partner. A family tradition since 1909, Covert Ford and Chevrolet are a staple in the
HUTTO, Texas - The City of Hutto and Ryan Sanders Sports & Entertainment are proud to announce that Covert Hutto is joining the Brushy Creek Amphitheater as the outdoor music and entertainment venue's first major partner. A family tradition since 1909, Covert Ford and Chevrolet are a staple in the Hutto community.
"We are excited to bring Covert Hutto into the Brushy Creek Amphitheater family," Ryan Sanders Sports & Entertainment COO JJ Gottsch said. "Covert Ford and Chevrolet have been pillars in the Hutto community for decades and we are proud to kick off this new partnership."
Frank M. Covert, Sr. opened Central Texas' first automobile dealership in 1909. Five generations later, the Covert Auto Group currently operates seven dealerships throughout Central Texas, including Covert Ford and Covert Chevrolet in Hutto.
"We're thrilled to be part of the program at Brushy Creek Amphitheater. It's going to be a great addition for our area," Covert Hutto Owner and General Manager Dan Covert said. As part of their mission to provide exceptional customer service, Dan Covert invites prospective customers to call or text him directly at 512.993.7628.
Brushy Creek serves as the border and backdrop of the open-air theater that sits within a serene 32-acre city park. Attendees will enjoy live performances, spectacular sunsets and some of the best food and drinks in the area. Food trucks serving authentic Texas fare will be on-site for all shows, as well as bars serving premium beer, wine and spirits.
Nestled amid beautiful cliffs along Brushy Creek and among trees and flowing water off CR 137, Brushy Creek Amphitheater will host a minimum of 20 live events annually and serve as a family-friendly, affordable entertainment destination for Hutto and the surrounding communities.
Brushy Creek Amphitheater hosted Los Lonely Boys for its inaugural concert in August. The venue is set to host KC and the Sunshine Band on Friday, November 1 and New Power Generation on Saturday, November 16. Tickets for both shows are on sale now at BrushyCreekAmp.com.
For more information, including show announcements, visit BrushyCreekAmp.com, and follow the venue on Facebook, Twitter, Instagram and YouTube.